The Painted Pony Cafe - Kamloops, BC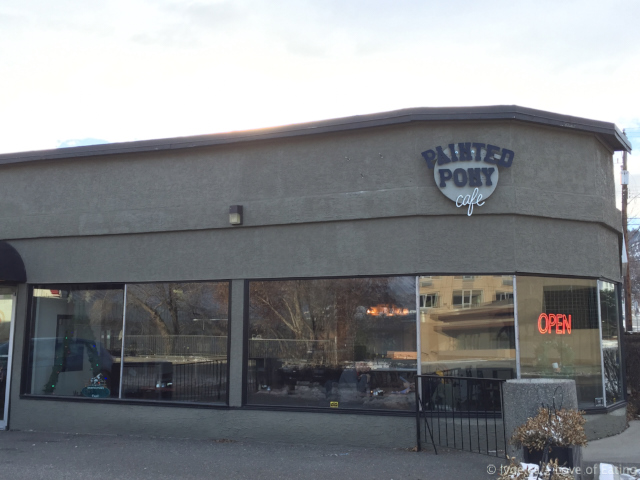 Today I'm in Kamloops looking for breakfast while waiting for my skis to be waxed.
Hello Painted Pony! Fried dough will always find me. The pony is hitched up at the corner of 7th and Victoria Street, in the old Papa Tee's location, across from the Kamloops Curling Club.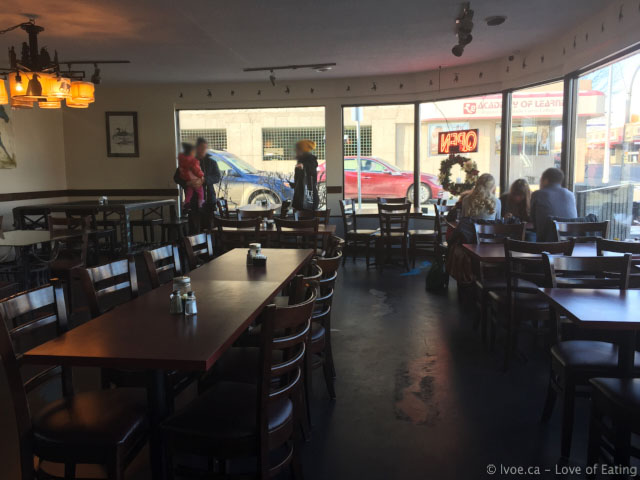 Painted Pony Cafe is a family run diner that serves comforting meals with Indigenous flare. This pony's got game! You can find a selection home-style game meat entrees on the menu as well as Pow Wow staples like Indian Tacos.
Camp Special ($11.95)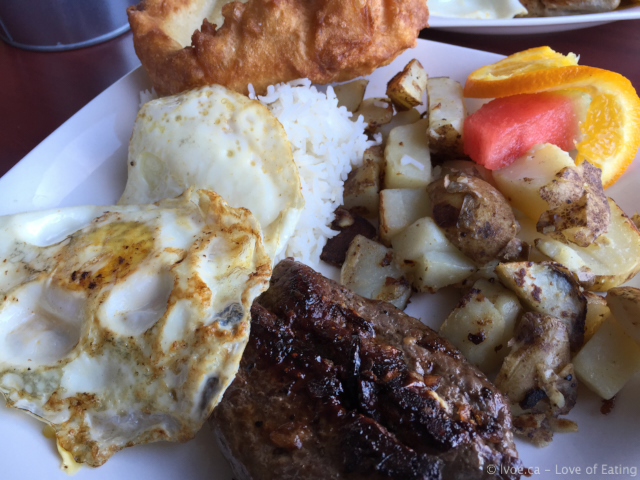 The Camp Special is a hearty breakfast of venison steak, two eggs, hash browns rice and bannock. The deer steak is well seasoned and tender. DL comments that this would be tasty enough to be an "order again" meal.
The potatoes could use some texture, like crispy edges or something to break up the softness of the chunky spuds.
Do you nordic ski? Apparently since last weekend, there has been great ski conditions out at Stake Lake. Hopefully I'll make it out there before I have to go back out to the coast next week.
Prairie Pony ($12.95)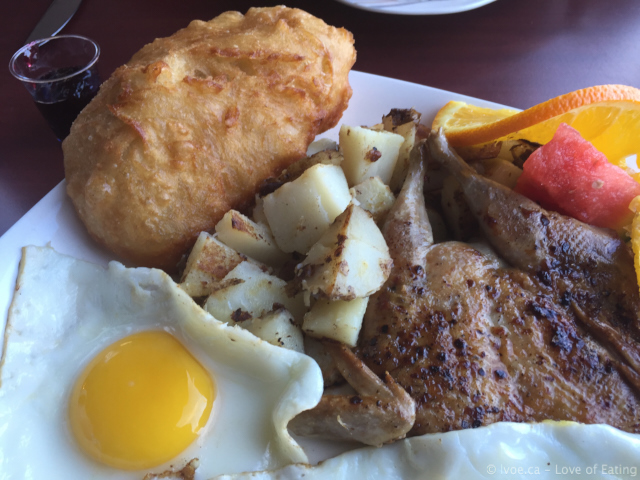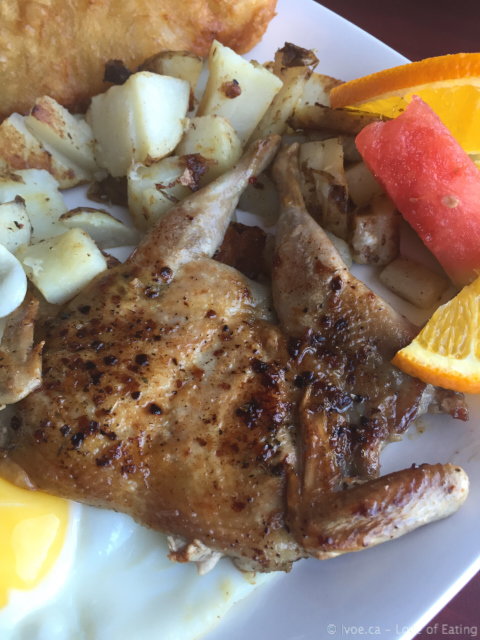 The Prairie Pony breakfast is a braised quail, hash browns, two eggs and of course fry bread. The little bird is juicy and tender with the tiny bones being a bit fiddly for me this early in the morning. The hash browns are the same as in the above Camp Special. The potatoes need some crispy to go with the somewhat bland softness. But really who needs potatoes when you have Painted Pony's Bannock. Yup, I went ahead and capitalized the initial letter. I remember an elementary school teacher saying, "We capitalize things, like names, to show their importance."

This Bannock is important. First, this Bannock is the yeast dough variety. I prefer a fluffy fry bread. Second, this Bannock deep fried versus shallow fried or baked. I am convinced deep frying makes for a less greasy fry bread. Both pieces of Bannock are thick, soft and hot. Any bread served hot n' fresh is the best it's ever going to taste, no?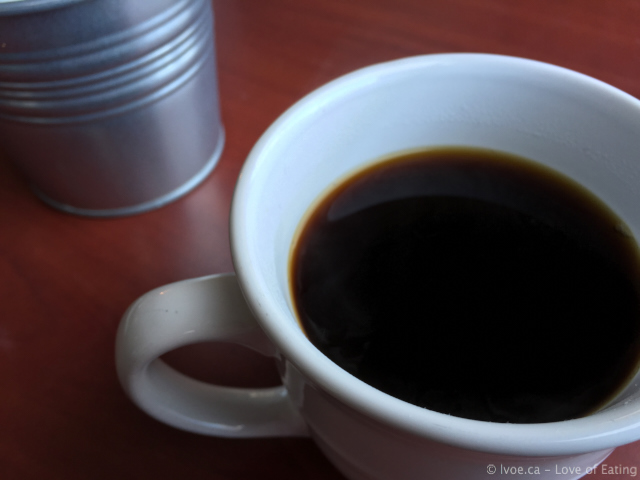 The Painted Pony Cafe offer diners in Kamloops a bit more diversity to choose from. It's not just salmon, bannock and Saskatoon berry jam. Y'know what I mean? I love that the Painted Pony goes all-in, and includes items like blackened bologna, Prem and Cheese Whiz! Diversity is always a good thing.
The Painted Pony Cafe Facebook Click here
Locations
The Painted Pony Cafe
705 Victoria Street
Kamloops
,
BC
V2C 2B5
Canada