Hungry Herbie's Drive-In - Cache Creek, BC
Hungry Herbie's is a dusty DDE in Cache Creek, that I have wanted to try for a long time. I drive past the billboards featuring their Monster Burger frequently. Ironically, it was not their burgers that ultimately drew me in. I have become very curious about their soft serve...word on the street is that it's magic.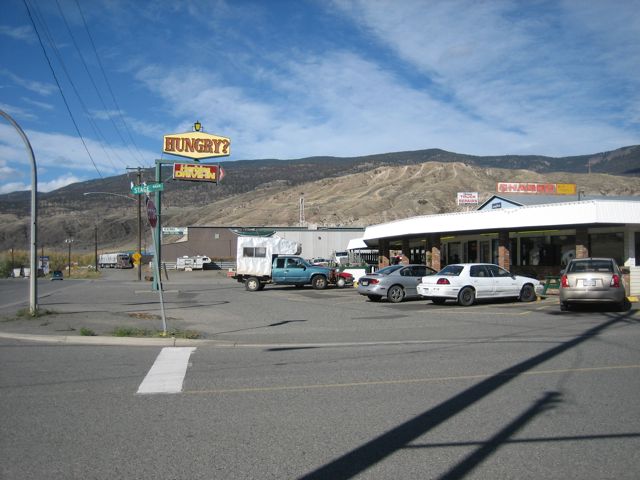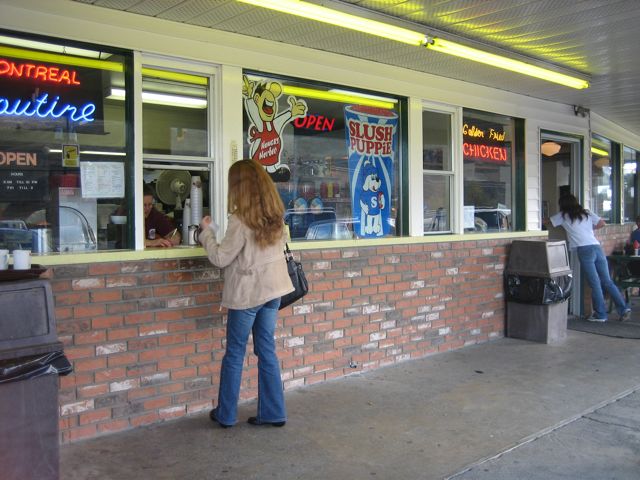 Was it once a real drive-up-turn-on-your-headlights-to-order kind of drive in? There are so few of those around now. The last real drive in I've been to is the J & L Drive-In located in Port Alberni.
Herbie's is busy on this weekend visit. There is a constant stream of families, travelers and locals coming through. Herbie's is a typical greasy spoon in a truck stop friendly village. It has diner style furnishings with a mix of vintage, kitschy collectable decor. There are two dining areas with separate entrances, because at one time they had separate smoking and non smoking dining rooms. There are actually 3 separate windows where you can order your food. There's one window in each of the dining rooms and a third window for orders coming from walk up take-away customers. We chose to sit in the former smoking area.
The Quencher ($2.50)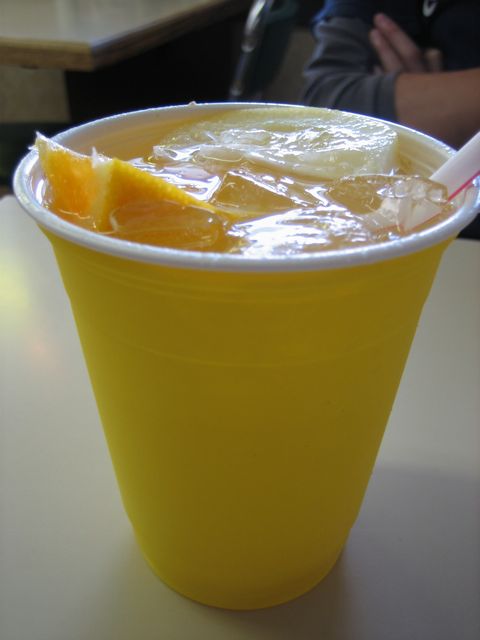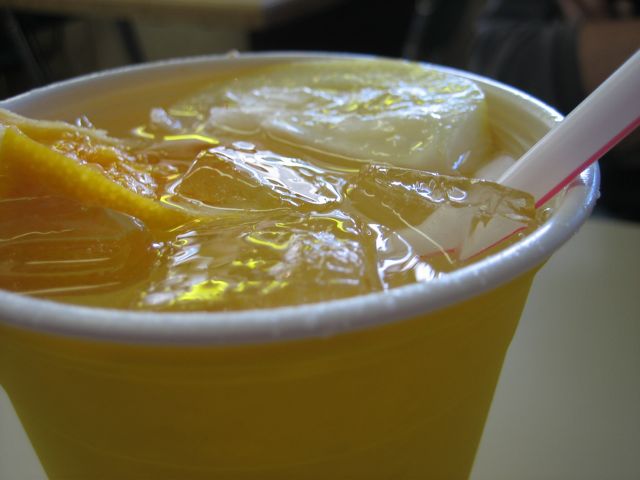 I love the name. This refreshing quencher is very similar to something I've been mixing at home for years. Herbie's uses mineral water and 7-Up with some citrus wedges. It's good, not sweet like straight pop would be. If you like slightly flavoured mineral waters, you'll like the Quencher. Also, the Quencher is a bottomless beverage at Herbie's. At home, I use San Pellegrino with a splash of fruit juice (usually apple, cranberry, or grapefruit.)
Monster Burger ($7.99)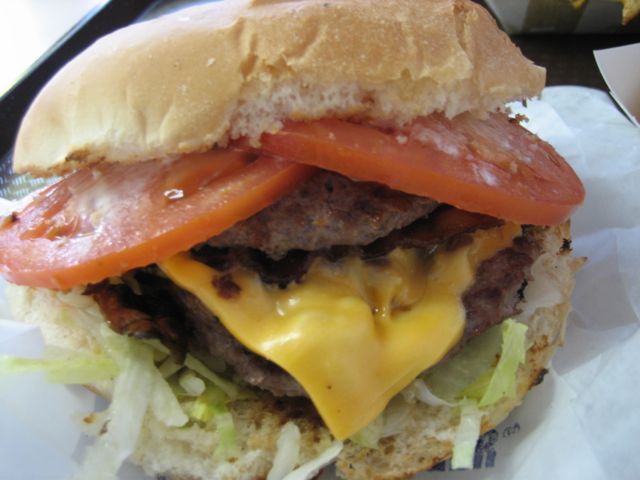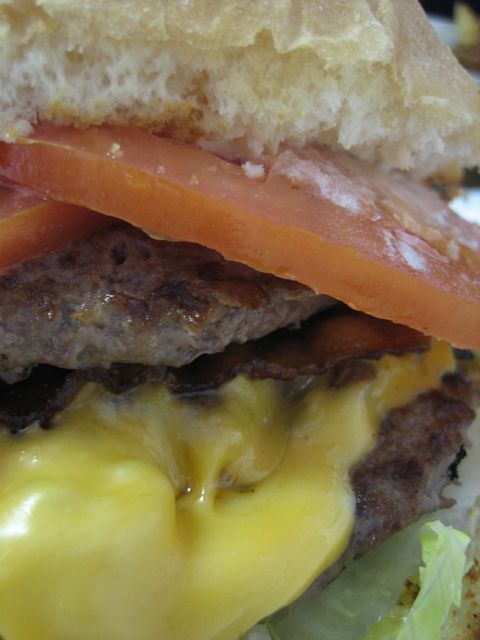 I must have built up the Herbie's burger too much in my head. All those times I drove by the highway billboard with the Monster burger taunting me to try it. Maybe my expectations were too high. When a burger is called a monster, I am expecting a monster burger with monster flavour. The two unfortunate patties are very bland. The toppings are, sadly, flavourless. There is a hint of mushroom, but the onions, tomatoes, cheese and bacon did not come out to play. The only thing monster about this burger was the bun. It is huge! So huge, that on both burgers we ended up having at least 1/3 of the bun left over. It pains me to write this, but I can't say I enjoyed the famous Monster Burger. I really wanted to like it, but it fell flat.
Chicken Burger ($7.99)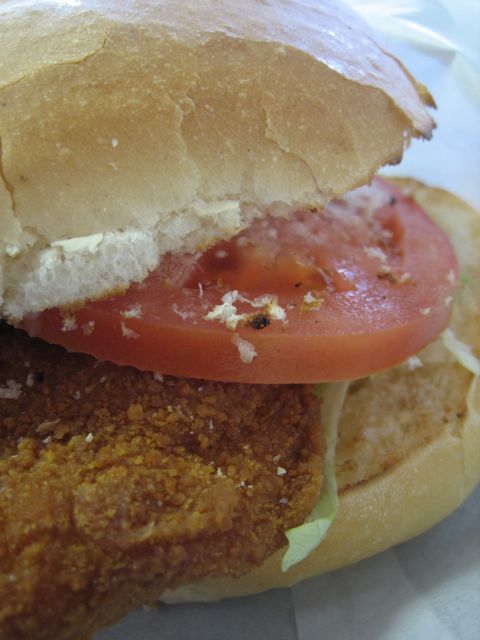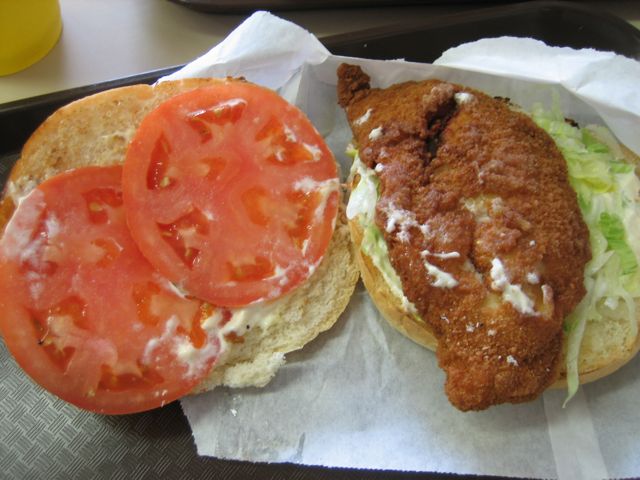 The chicken burger was okay. The chicken is an actual piece of breaded and fried chicken breast. It is nicely cooked as far as deep frying goes. The poultry is moist and screaming hot. Herbie's is pretty heavy handed with the mayo. I don't mind mayo, but I have to admit, the extra spread made this sandwich a bit slippery to eat. As mentioned above, there was a lot of bun.
Poutine small ($4.99)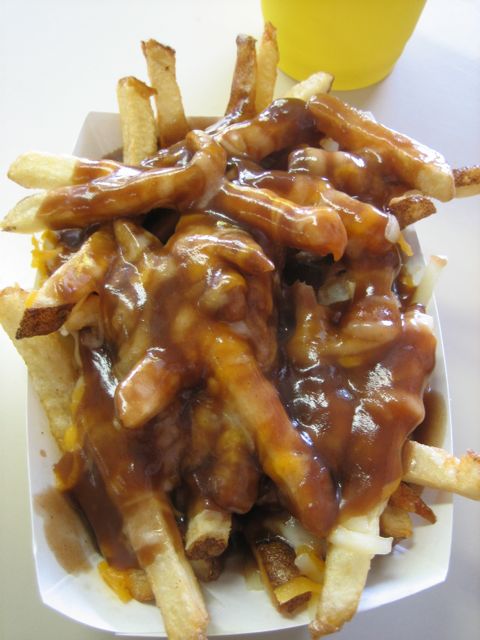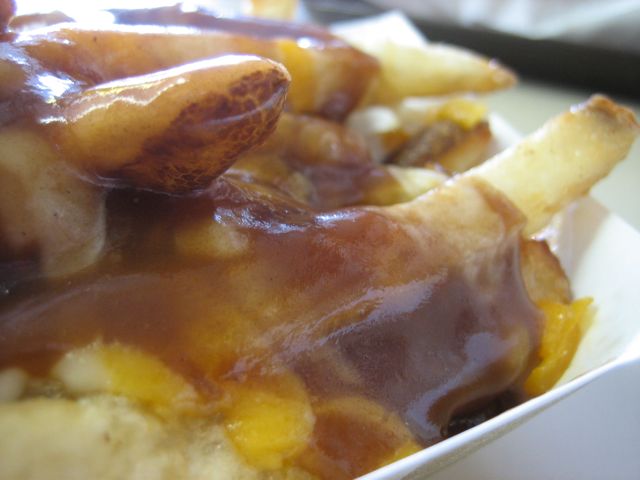 I know people get their knickers in a knot when restaurants call something "poutine" and it doesn't have cheese curds in it. Yes, Herbie's is one of those places that uses the term poutine to describe their gravy covered cheese fries. If people can get over that, Herbie's serves up decent gravy covered cheese fries. They have very rich tasting gravy. The beefy gravy tasted homemade and it really makes this side dish. The house cut fries are good too, but not as crispy as say, Chris's Under the Bridge. Hungry Herbie's gives the fries an ample handful of shredded mozzarella and cheddar cheese on top. No, it doesn't have that salty squeak of poutine with curds, but if you go in knowing they are "cheese fries" instead of "poutine;" then they're pretty decent.
Onion Rings small ($3.79)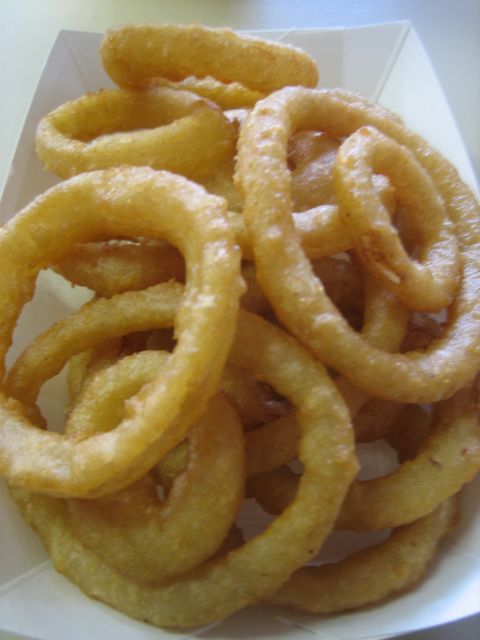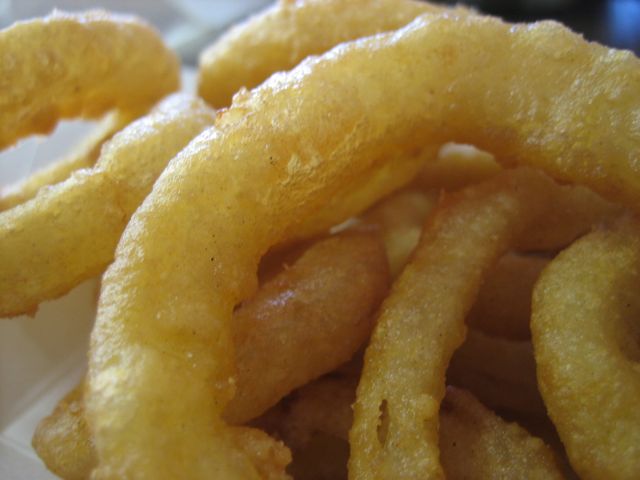 I liked these. They have that old school batter on them that makes them crunchy, and they don't crumble and fall apart after the first bite. After a while, I felt like I had deep fry overload and had to stop. But still, the initial half of the order is exactly what I would want from diner style onion rings. Share them with someone and you'll be fine.
Soft Serve large ($2.90)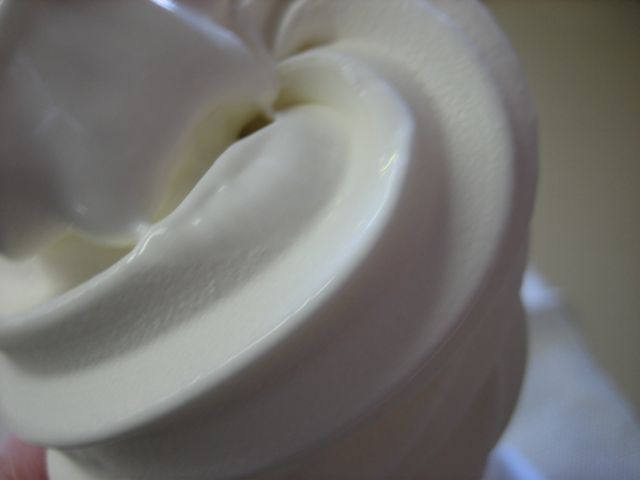 This is creamy and smooth. I didn't taste much vanilla in the soft serve, but it had a very sweet marshmallow-y almost coconutty aroma to it. Weird. If I compare it to the soft serve at DQ, I think Herbie's is creamier, and it's denser than DQ's version too. I didn't like the cone part though, it had an artificial/stale taste to it that I can't fully explain. Was it magic? Well, possibly just slight of hand. I didn't mind the cool soft serve treat on this warm day. I wouldn't mind trying it again as a waffle cone or sundae instead.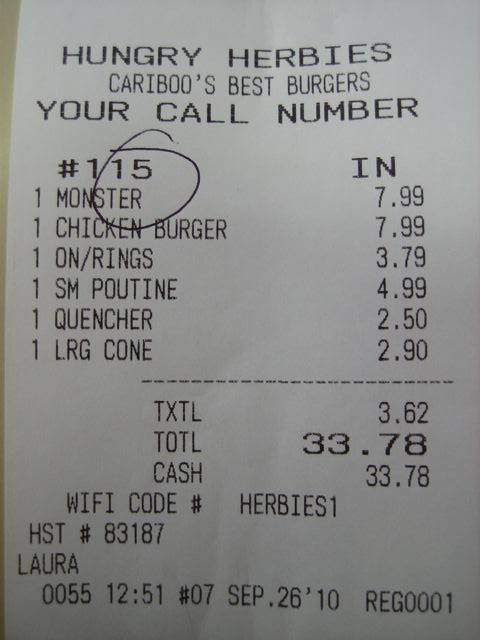 The above meal total was $33.78. The value wasn't on par with the quality of the food. I thought $8 was quite dear for a burger that didn't deliver. I don't mind paying more for great diner food but I didn't have that experience here. Hungry Herbie's Drive-In has been around for decades, so I'm sure they are doing something right according to certain tastebuds...just not mine.
Location
Hungry Herbie's Drive-In
1301 Cariboo Highway 97
Cache Creek
,
BC
V0K 1H0
Canada