Anie's Pizza & Bakery New Location - Cache Creek, BC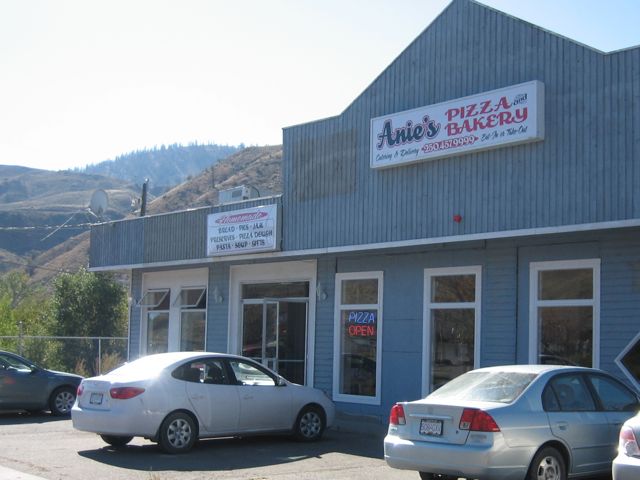 I had blogged about Anie's Pizza and Bakery back in February here. Anie found a bigger and brighter space about 2 blocks up from her original spot. I asked the staff what the street address was, but nobody (including Anie) knew what it was! Am I the only one to find that strange? I did a little detective work on my own, and found the address to be 1206 Cariboo Highway. It's basically across the highway from the Dairy Queen in Cache Creek.
We stopped by to check the place out. The food and furniture are the same, but there is more room to move around and the kitchen looks a lot bigger now.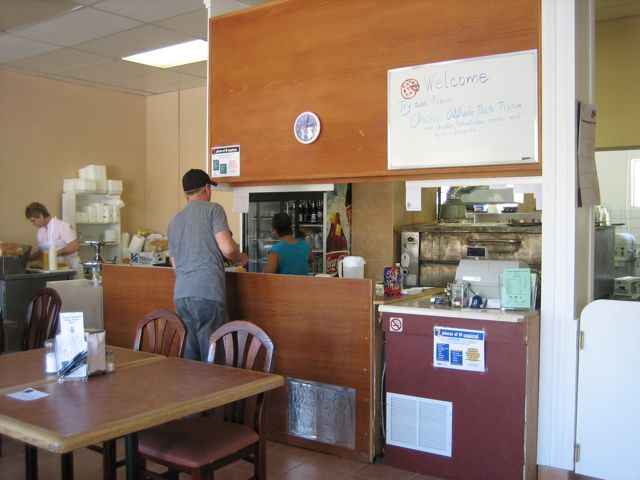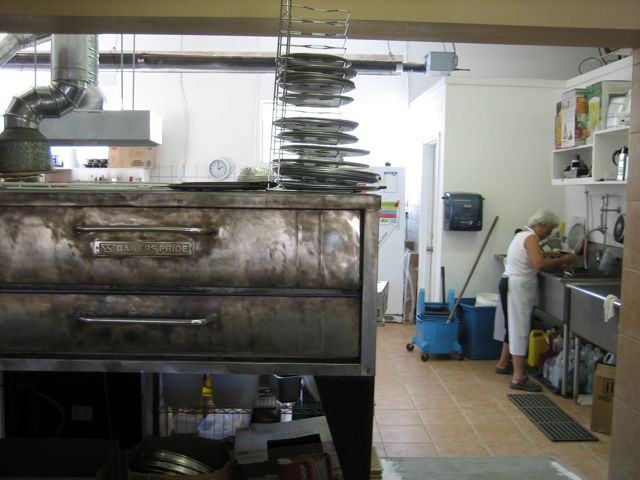 We picked up a homemade blackberry pie. I was actually hoping to pick up an apple pie, but blackberry pie was the only one left when I came in the late afternoon.
Blackberry pie (13.95)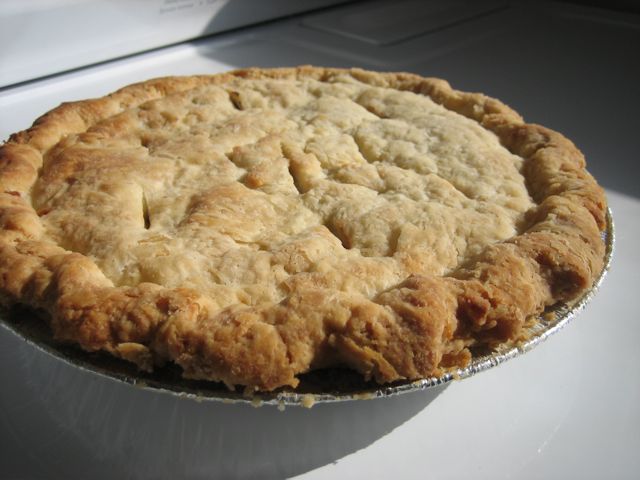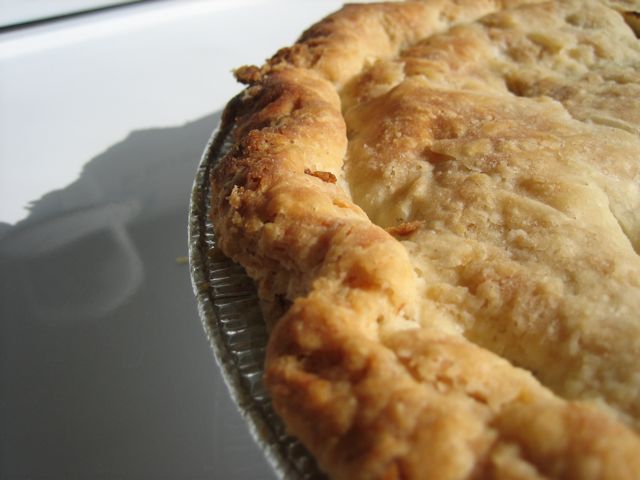 The crust is so very buttery. The flakey pastry texture was delicate in my mouth, but strong enough to hold the blackberry filling hostage until the slice got to my plate.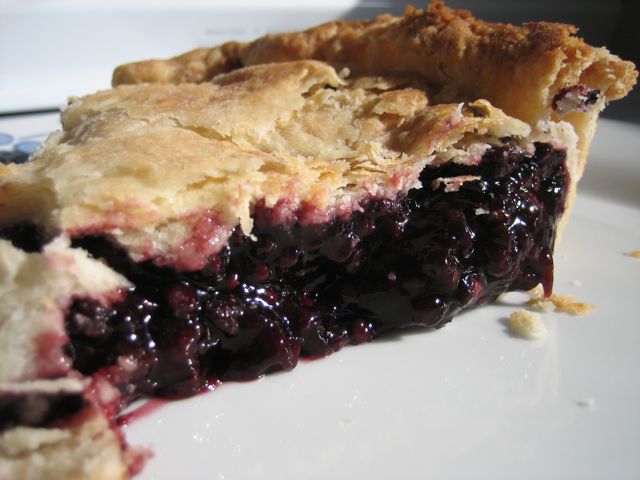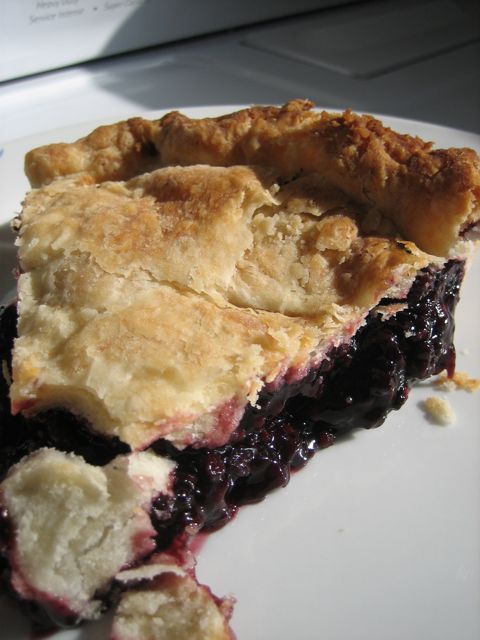 I hate it when the transfer of pie slice from pan to plate looks like a scene from an Eli Roth massacre. The filling held up nicely during the cut and transfer as well. It had a thicker viscosity to it without being "stiff."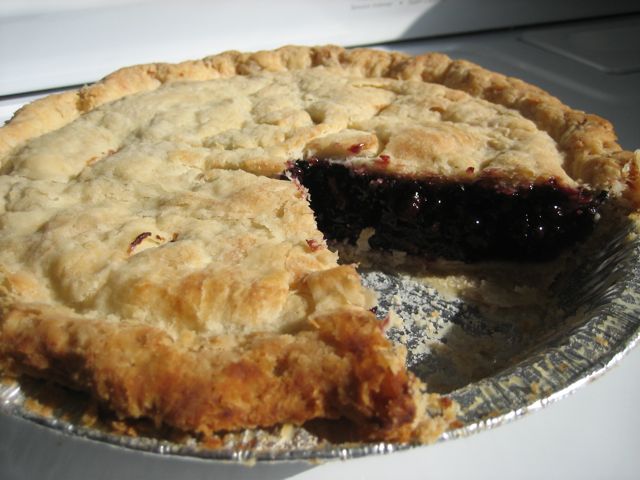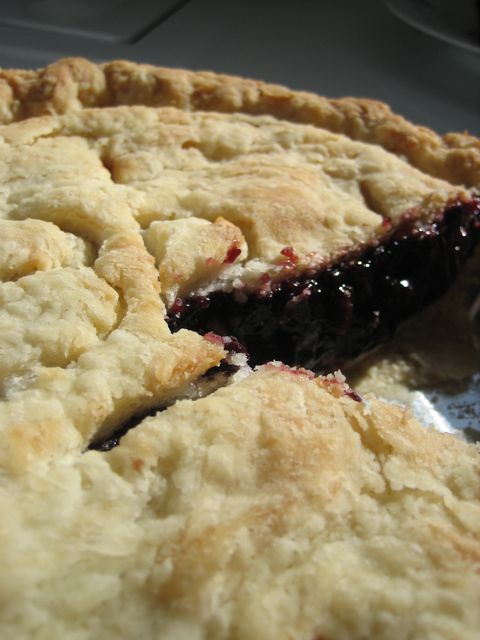 I like fresh blackberries but, in general, they tend to be too seedy for me in texture. That's why I don't normally buy blackberry jams, pies and the like.
I appreciate that Anie's pies aren't tooth-achingly sweet, but still packed with flavour. I will check back later this fall to see if she will have pumpkin pies available...

Locations
Anie's Pizza and Bakery
1206 Cariboo Highway 97
(Across from Dairy Queen)
Cache Creek
,
BC
V0K 1H0
Canada