Aca Las Tortas - Bothell, WA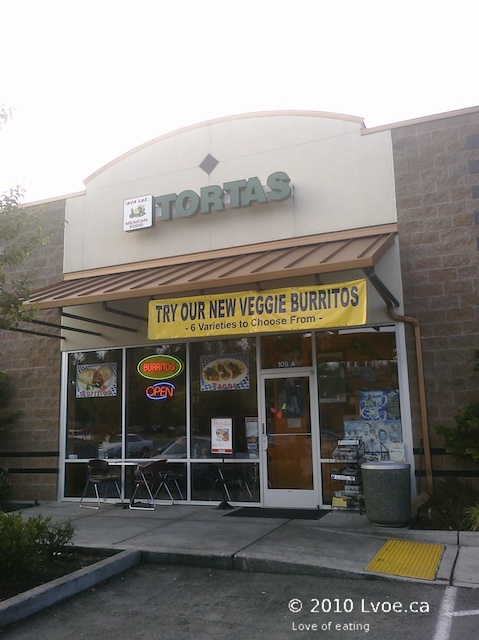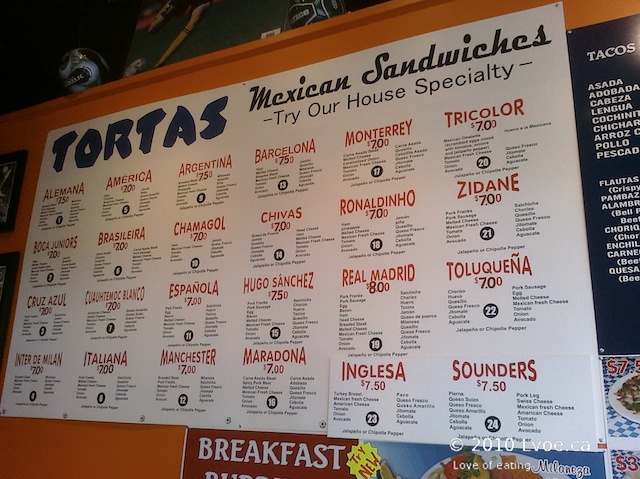 Aca Las Tortas. This little gem is located in a strip mall just off the 405 on the Bothell-Everett Highway. We found it some time ago, when we were wanting some pho at the Bamboo House (located a few doors down) and the Bamboo House was closed. Great find. It's now become a regular stop for us.
I love tortas! It's totally my kind of sandwich.
What I'm sold on is the soft sweet bread. You see, when I eat crusty bread (like in a banh mi) it rips the roof of my mouth apart. No matter how much I like a sandwich, I always have to weigh out whether it's worth losing skin over. It's not just with crusty bread, this happens to me with anything remotely crunchy, even cereal. My doctor told me (yeah, I mention it to my MD...) it's because I "eat like a baby." I use my tongue to schmoosh the food on the roof of my mouth, instead of chewing like a normal adult.
Tortas are made with a soft bread and all the sandwich fillings are warm and soft. It's the perfect sandwich for me and my infant-like eating ways. If you click on the menu picture (and if your screen is large enough) you can see the gluttonous amounts of goodness these tortas are filled with.
Real Madrid Torta ($8.00 USD)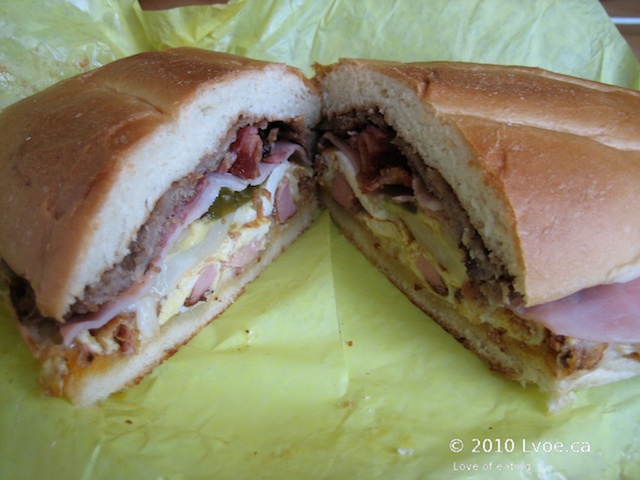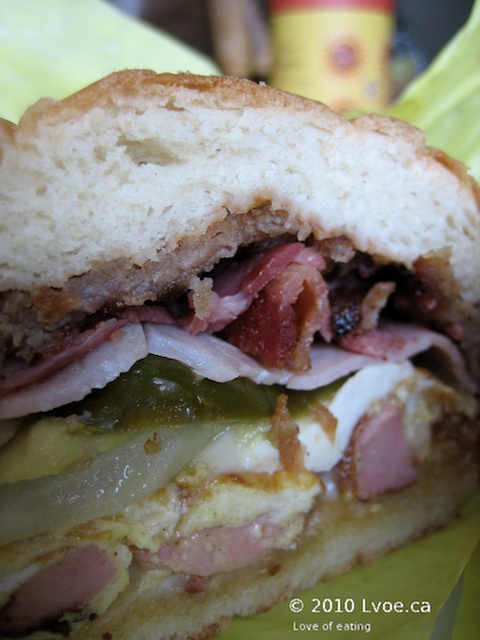 I got the Real Madrid because my eyes caught the words head-cheese and I was convinced I needed it. Later I realized that many of their signature tortas had head cheese in them. In between the bread there are: sliced hotdogs, pork sausage, eggs, bacon, ham, head cheese, breaded steak, a variety of cheeses (including mexican fresh cheese), tomatoes, onions, jalapenos and avocados. Ingredients for several meals in one hand-held piece of heaven? How can I not love that?
Argentina Torta ($7.50 USD)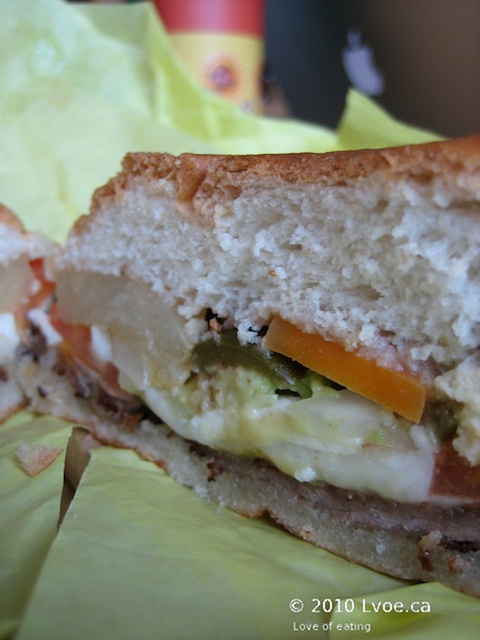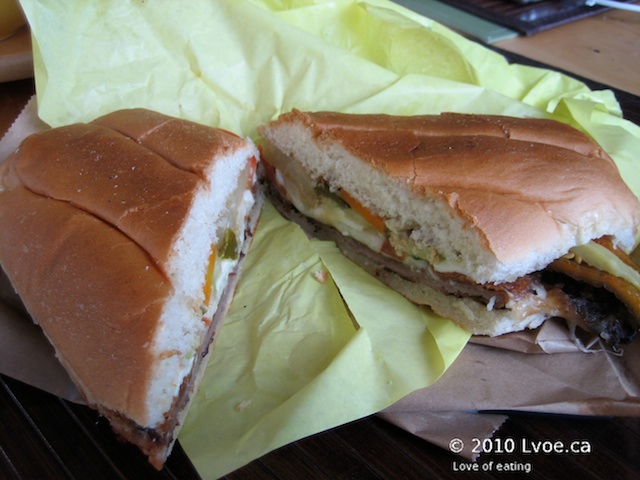 The pineapple is the ingredient that compelled me to order this selection. The Argentina houses a breaded steak, two different cheeses, pineapple, tomatoes, onions, jalapenos and avocado. In both sandwiches there is a bounty of flavour. There are times when I am craving a specific ingredient in a sandwich. This cannot be one of those times. There is a lot going on in both sandwiches, but it all works well together.
All the sandwiches at Aca Las Tortas are made to order. It does require you to wait a few minutes but it's well worth it. Most people seem to do take away orders, but of the many times I've been here, the few tables in the cozy space are always full. If you feel like a sandwich but not sure what you want on it, this is the solution....put it all on!

Okay I know I had set aside this blog to focus on eating found between Lytton and Kamloops, however I will toss in others from time to time to keep it interesting. That and the fact that I eat a lot of different foods at a lot of different places and it's a shame to not include those once in a while.

Location
Aca Las Tortas
22910 Bothell Everett Highway
Bothell
98021
United States