Sweet Spot Cupcakes - Kamloops, BC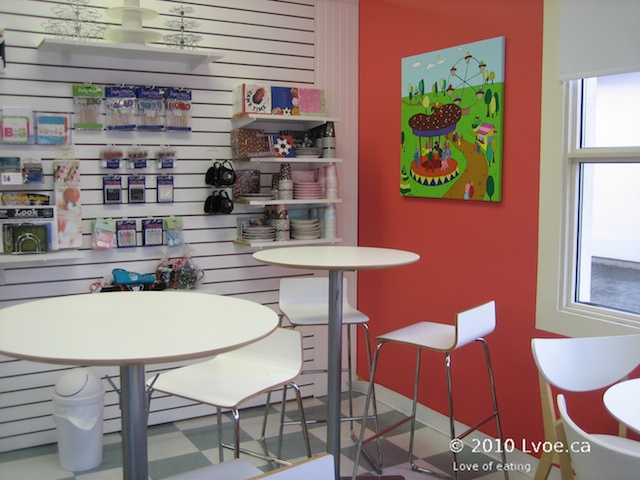 I've been watching Top Chef Just Desserts this season and I guess I've just got cakes on the brain. (How on earth did Danielle make it to the final 3?? I mean, she made a vegetable dress. A vegetable dress!!) Sweet Spot Cupcakes is located in the same complex as the original Chilli King on Hillside Drive, across from Gourmet Greeens.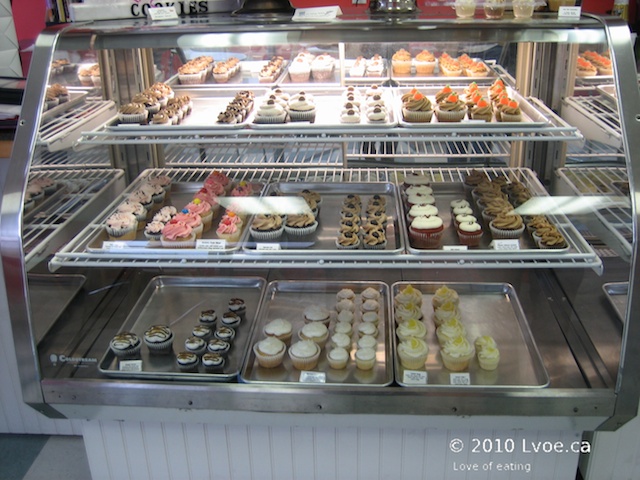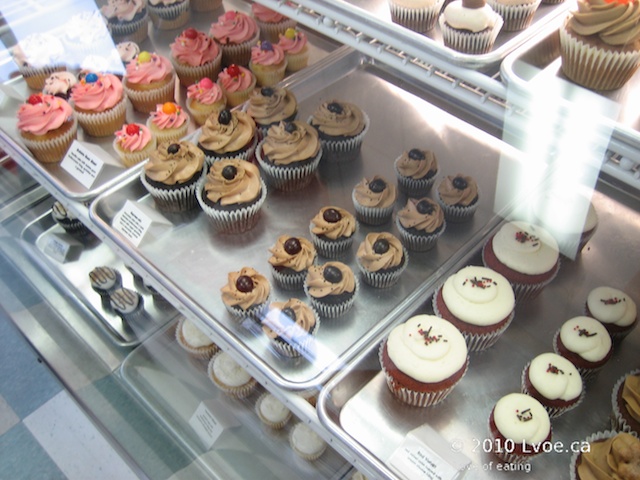 There's something magical about a shop that is just filled with fairy cakes. There is a vortex of sorts that pulls people in. Perhaps it's nostalgia? Cupcakes remind me of birthday parties and special occasions at elementary school. I'm not a big sweets person but I'm a sucker for pretty, cute things. You can't help but smile when you walk into the Sweet Spot, and all the little cakes in the showcase are smiling back at you.
Lemon Drop ($2.50)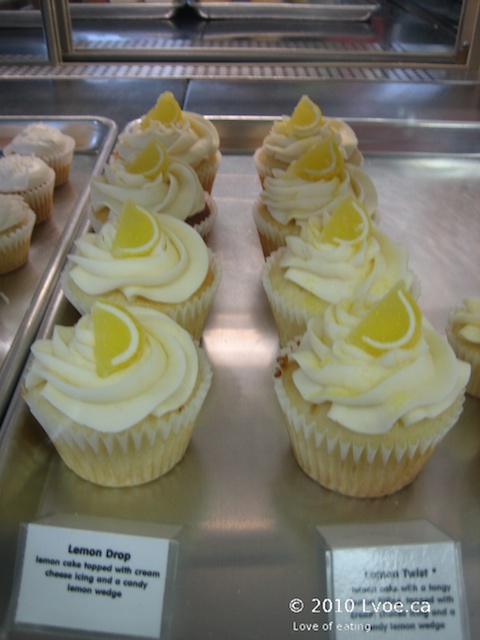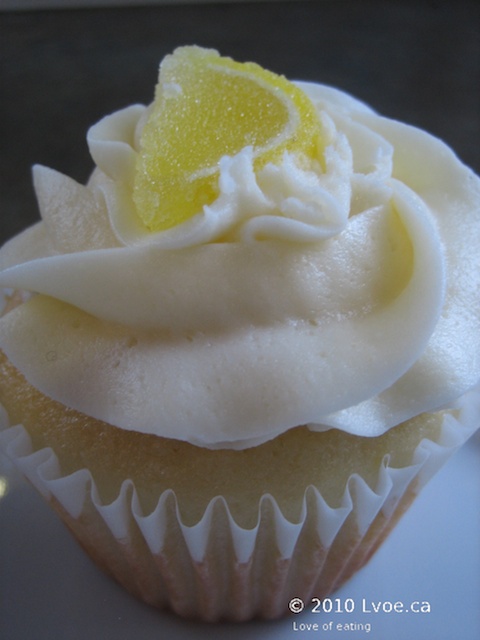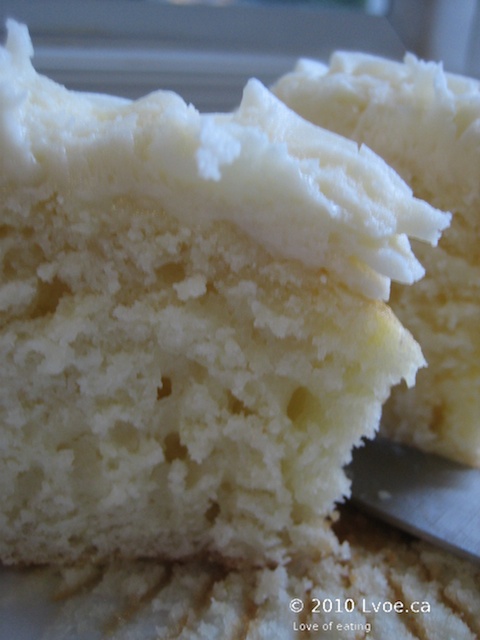 The cream cheese icing contained most of the lemon flavour*. I like how Sweet Spot doesn't go overboard with the frosting. The cake was very moist, and with a subtle lemonyness even without the frosting. I like my lemon things to be in-your-face tart, but this was still enjoyable if your not looking for the pucker factor.
(*edit: There is actually no lemon flavour in the icing, it's all in the cake. Clearly my tastebuds were not doing their job here! Thanks T for the info!)
Simply S'more ($2.50)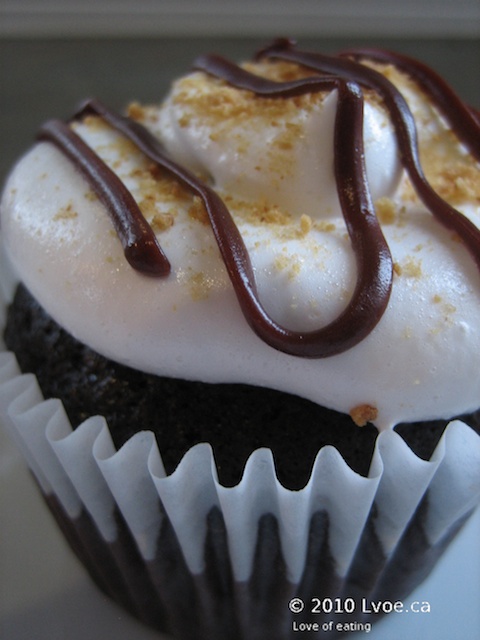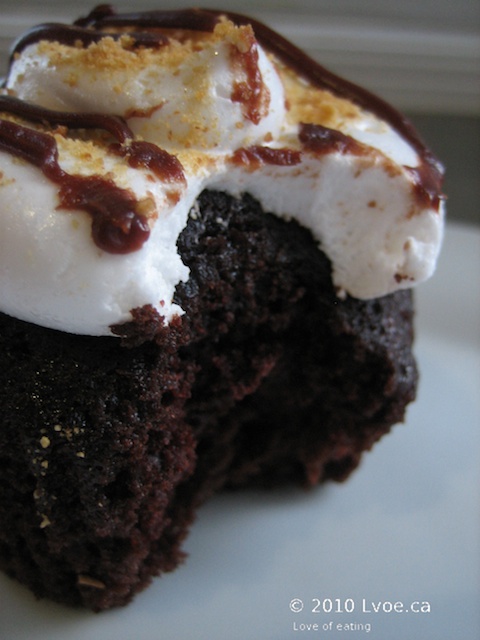 Ooh, this cake felt very rich in my mouth; with a deep chocolaty taste. Almost like a molten lava cake, without the lava ooze. The graham cracker quotient is just a sprinkling of crumbs on top. There isn't really enough to taste the graham crackers though. The marshmallow topping is soft and totally bitable.
Red Velvet ($2.50)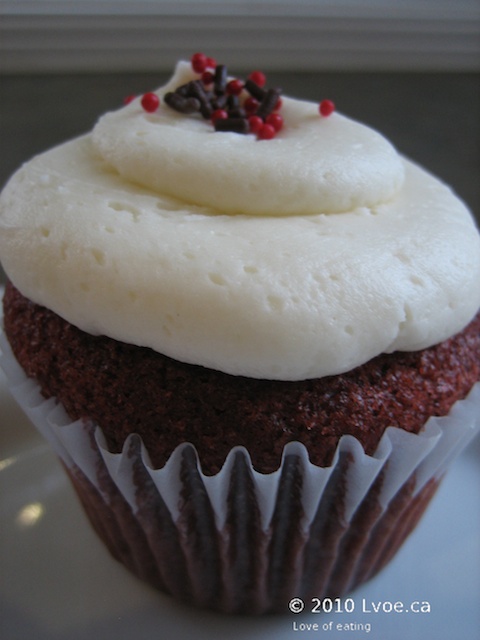 I am drawn to red velvet cake. I love the idea of red cake, it just looks so striking. But at the same time I find it a bit disturbing that it is purely the red food colouring that gives the cake its colour. Although, I have often looked forlornly at recipes for southern red velvet, I have never been able to bring myself to make it at home. Purposefully putting red food dye in my food at home just creeps me out. However, I have no problem with purchasing a colour laden morsel and stuffing it in my mouth. Lovely.
Pumpkin ($2.50)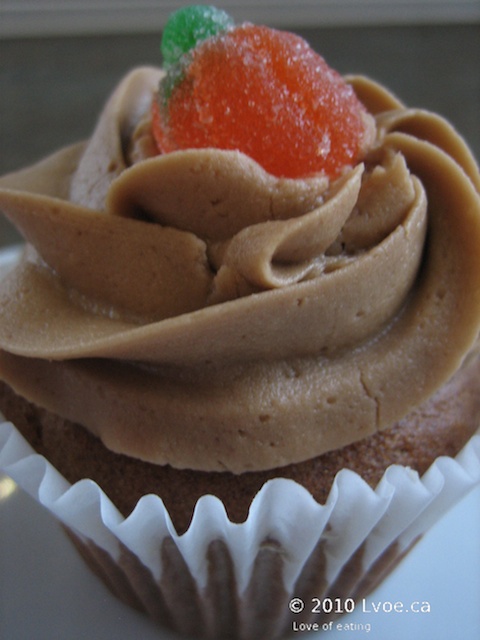 I believe this is a seasonal flavour. Tasted just like a mini pumpkin spice cake!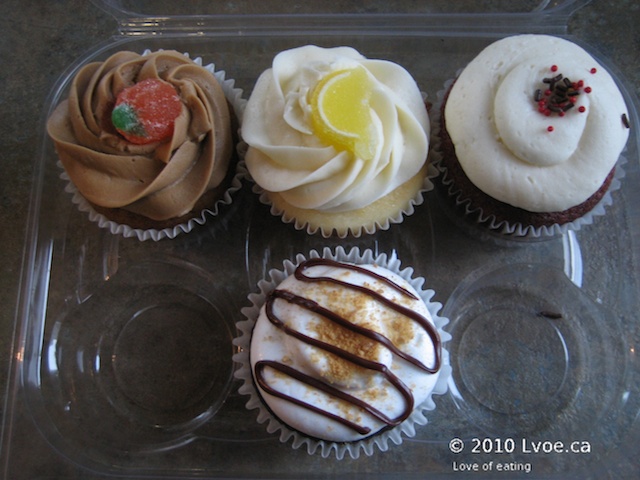 All of the cupcakes I sampled were incredibly moist, soft and tasted extremely fresh. Again, I like the fact that the Sweet Spot doesn't go crazy with the icing. I didn't find myself having to scrape off any excess sweet stuff before I took a bite. According to their FB page, the Christmas flavours begin this week!
The above 4 cupcakes came to $11.20. Yes, cupcakes are pretty simple to make at home, but I'll never make a buffet of flavours (all at once) like the selection you'll find at the Sweet Spot. It's a little sweet luxury.
Sweet Spot Cupcakes Facebook click here
Sweet Spot Cupcakes website click here
Locations
Sweet Spot Cupcakes
Unit 8 - 1415 Hillside Drive
Kamloops
,
BC
Canada