Bamboo House - Bothell, WA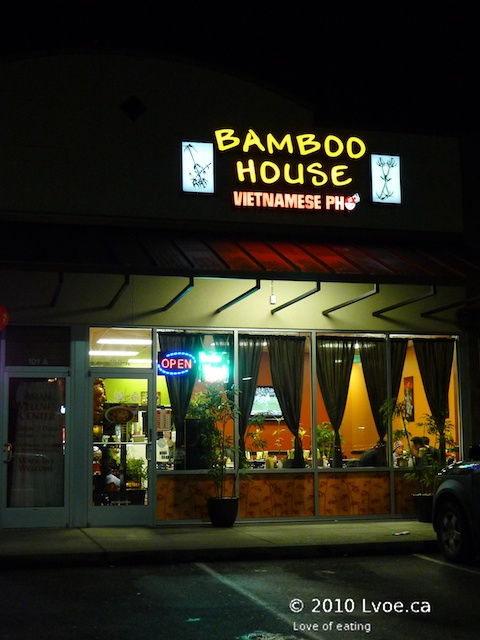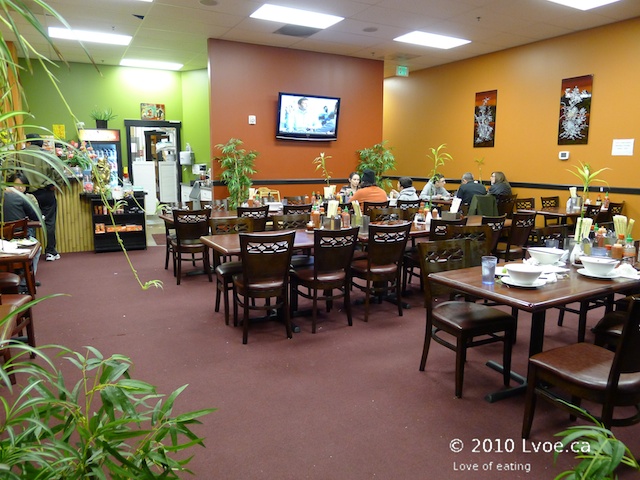 I first mentioned Bamboo House when I was blogging about Aca Las Tortas several weeks ago. It's located in the same complex just off the 405 (Mill Creek exit) as you head south towards Seattle. They serve up casual Vietnamese fare. I came for the phở tonight.
Beef Noodle Soup Accoutrements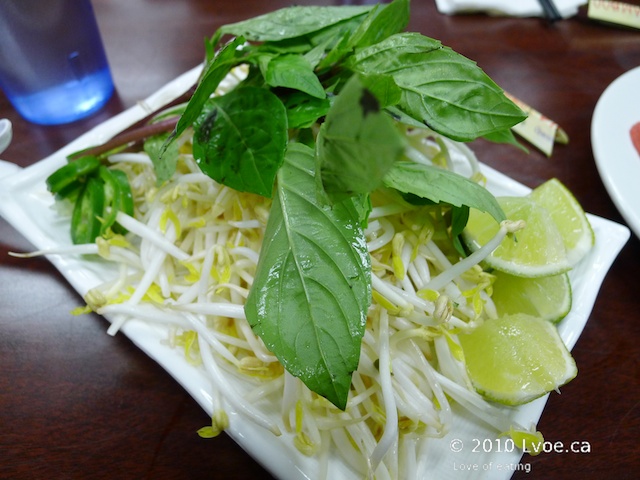 Jalapeños, bean sprouts, Thai basil, and limes, these are fresh and basic here at Bamboo House. There is no room in my belly for appetizers tonight (Curses! Fist shaking in air.) I was tricked into thinking it was a fend-for-yourself-forage-for-food type of dinner night, so I rummaged through the pantry looking for sustenance. I had just downed a Costco size bowl of Raisin Bran, several cups of coffee and a hand full of chocolate covered pretzels before someone suggested heading out for beef noodle soup. Argh, why do people do this to me? I like to be hungry when I arrive at a restaurant. It's so much more exciting.
Phở Tai Nam Gau Gan Sach #15 (small $6.45 USD )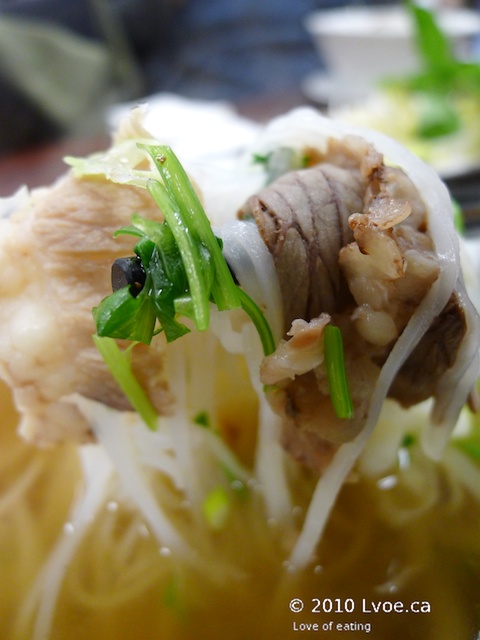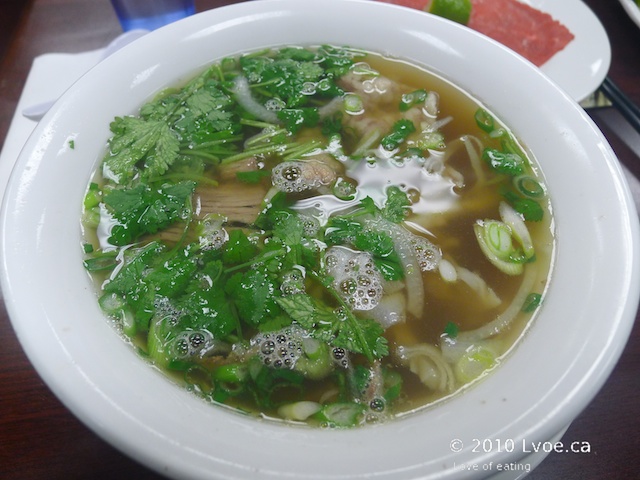 It's okay phở here. This bowl contains rare steak, crunchy flank, tendon, tripe, and fatty flank. When I first started coming here a few years ago, they had the best tendons! They used to give a thick brick of tendons, about the size of a deck of cards, which would break apart in the broth. Where has this gone? It was the main reason I came here for phở. Now the tendon content consists of the standard gelatinized strands swimming in soup. The broth is lighter in taste and colour than Phở Than Brothers. I added some sriracha to my bowl, which I tend to do when the broth needs a little something. The soup didn't have any remarkable flavours, but it is still enjoyable. The noodles are well prepared with a bit of chew and an al dente bounce.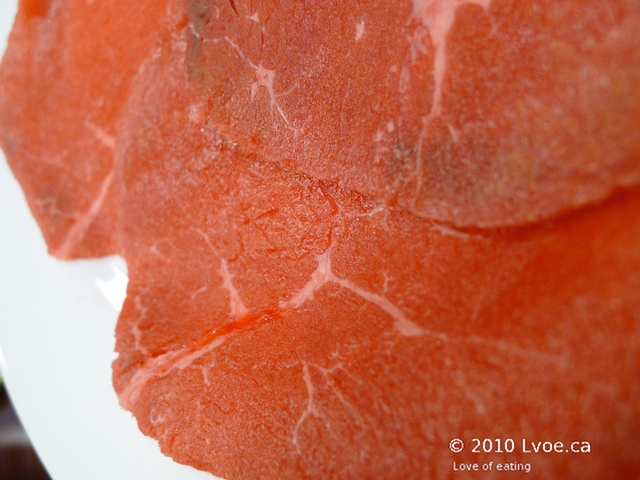 I took my raw beef on the side as per usual. The beef is cut quite thick compared to other places. It's not possible to bite the meat in half when I chomp down on a mouthful. This is a bit annoying, as I had to eat the whole piece of beef in one mouthful. This made for very large mouthfuls of mostly beef. I like having a bit of meat, veg, and noodles in each bite. I would rather have several pieces of paper thin beef than 5 slices of thicker cut rare beef. It makes eating each mouthful of noodles easier and more well rounded.
In a pinch, Bamboo House does a decent job of satisfying a phở craving. However, the details of the phở are not as sharp as when they first opened. We come here mostly due to the convenient location. It's an easy exit-off-merge-back-on the freeway type of restaurant. There is another phở restaurant kitty corner to Bamboo House with a cute play on the phrase "WTF", but it's been not so great in the past and very spendy for a bowl of noodles. I'll save that for another day... I still prefer Phở Than Brothers but Bamboo House may be the best bang for your beef noodle buck in this area off the 405.

Okay I know I had set aside this blog to focus on eating found between Lytton and Kamloops, however I will toss in others from time to time to keep it interesting. That and the fact that I eat a lot of different foods at a lot of different places and it's a shame to not include those once in a while.


Locations
Bamboo House
22910 Bothell-Everett Hwy.
Bothell
,
WA
98021
United States