Starhouse Restaurant - Cache Creek, BC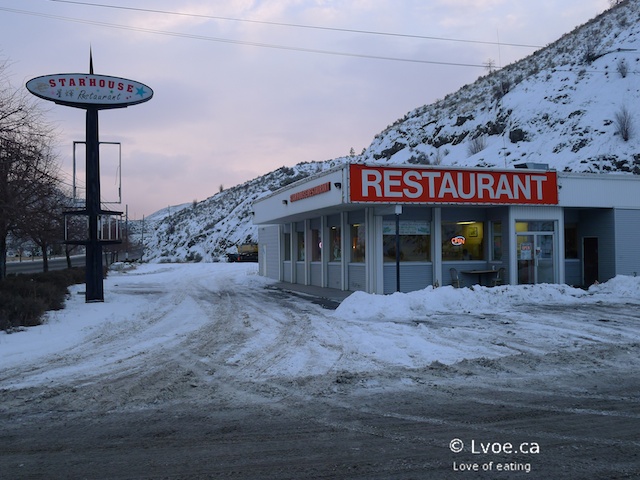 I've wanted to try this DDE for a long time. I think Starhouse used to be called Bill Ma's or something like that. Looks like a classic movie truck stop diner. I'm so intrigued! Starhouse serves western Chinese cuisine in the village of Cache Creek. I made reference in my Crush post about sweet and sour chicken balls. Since then I couldn't get the thought of those orbs out of my head.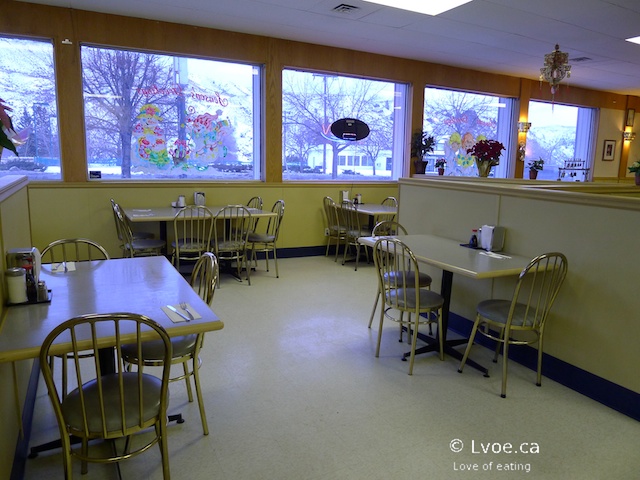 Diner style seating occupies half of the space while a more evening style dinner room takes up the far side of the restaurant. Maybe it's the bright and cheery yellow table cloths, but the dinner room looks so much more inviting, no?
Cashew and Pineapple Fried Rice ($9.95)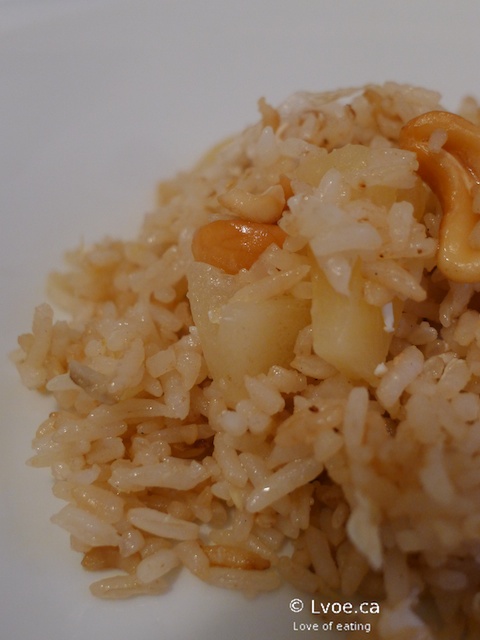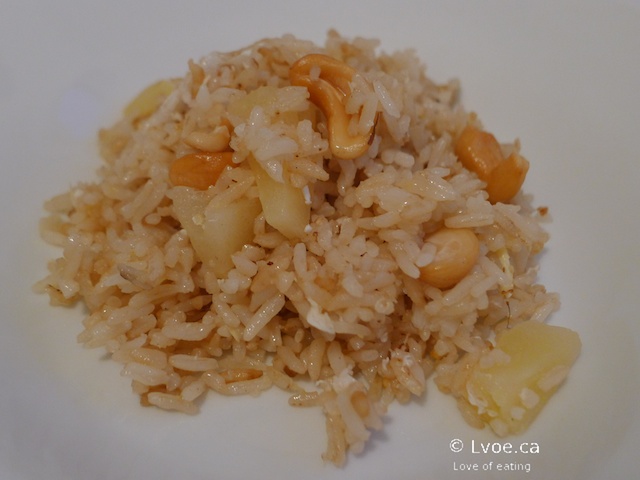 Initially, I wasn't sure if the plate looked appetizing or not. The beige colour is a little strange; it makes the grains look almost like brown rice. The fried rice started out a little mild, but the dish turned out to be pretty tasty. The pineapple and cashews add some nice texture and sweetness. I do feel that the rice could be fried a little longer or maybe at a higher heat to produce some wok hei.
I thought there wasn't any eggs in the rice, it can't be fried rice without egg! After a few mouthfuls, I eventually discover it.
Beef in Black Bean Sauce ($11.95)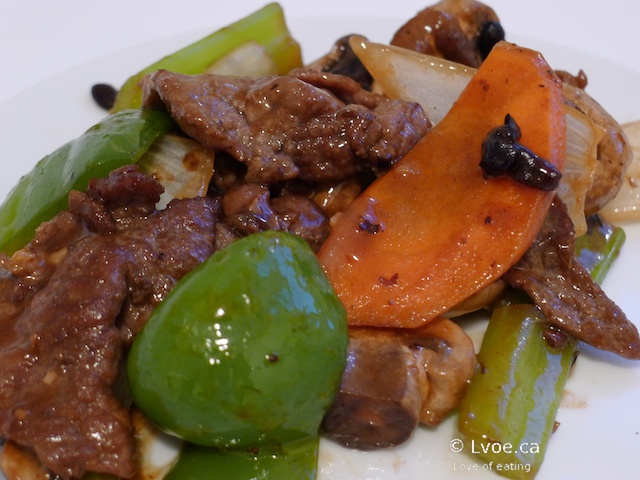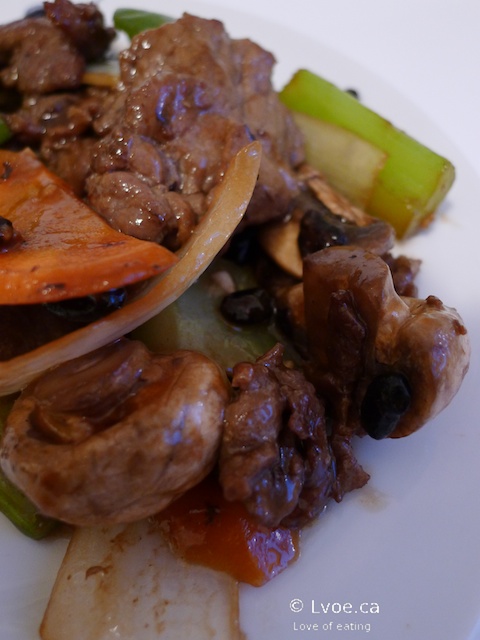 The beef is lean and tender. There is a wide assortment of vegetables including, mushrooms, carrots, bell peppers, chunky onions and celery. It's hard to tell how fresh the veggies really are when they're cooked and covered in sauce. I liked that they used fresh mushrooms, but upon closer inspection you could tell that the mushrooms were a tad past their prime.
Canton Chow Mein ($12.95)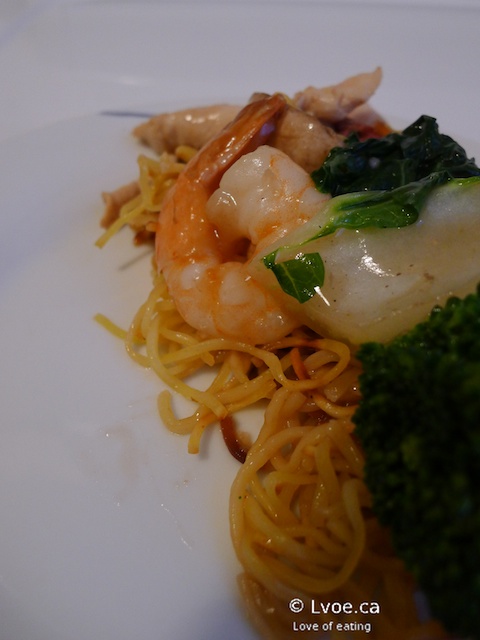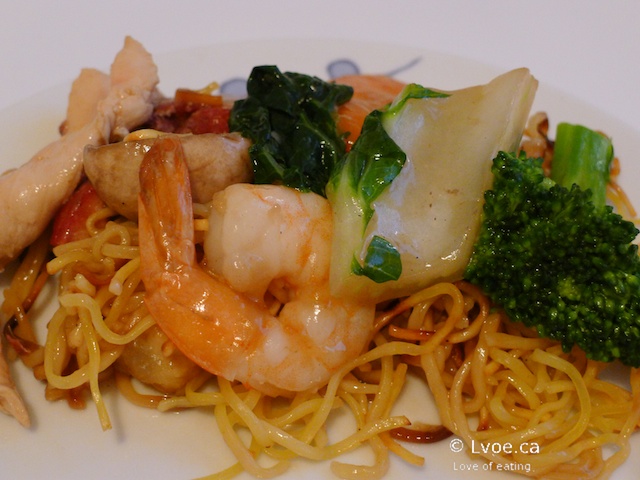 This dish is also full of vegetables including baby corn, bok choy and just about everything the black bean beef had. Curiously they only used the stem of the bok choy and not the leafy ends (?) I enjoy noodles of any kind. The crispy noodles add a much needed crunch factor to the dish as the rest of the components are on the soft side. The flavors are decent, but they are a bit conservative in the prawn department. I know the prawns are the highest cost ingredient, but just 3 for the entire dish? Really?
Sweet and Sour Chicken Balls ($12.95)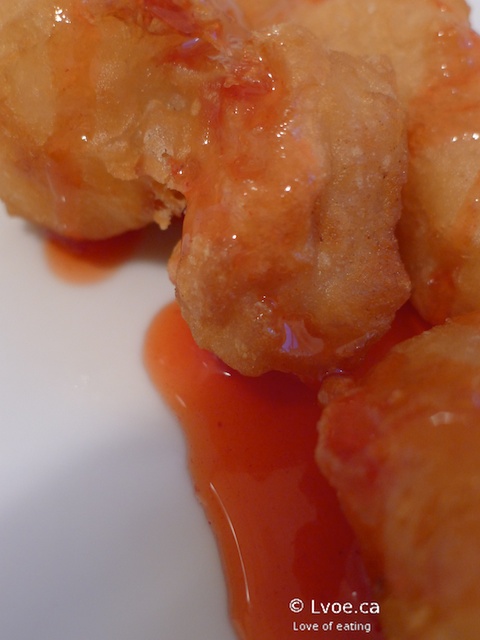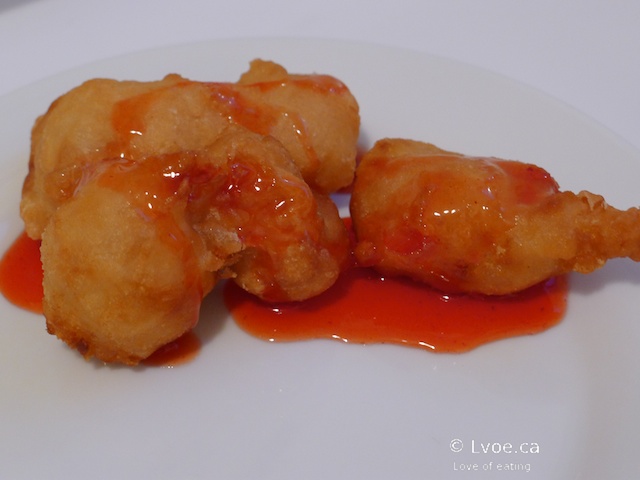 The other dishes I only ordered as a smoke screen for this one. I didn't want to stroll in and just order chicken balls. I can't even say the name without giggling. Sometimes I'll order it by the number to avoid saying "Chicken Balls" out loud. Yes, I am 12 years old. I did enjoy these, but I can eat maybe two and I'm done. That neon red sauce is frightening, no? Yet it is completely necessary for the full chicken ball experience. I'm not a connoisseur of chicken balls. Thus, I'll let DL bestow another installment of Blog-Within-a-Blog upon us.
Blog-Within-a-Blog
The finest that have ever graced my plate. Usually the batter is saturated and soggy, but these had an exultantly frizzled shell. The chicken core was evidently breast meat. Drizzle the spheres with fluorescent sweet & sour sauce and savor. No deep-fry flavor, just traditional chicken balls.
I love how DL refers to it as "traditional." Like for generations people in a Guangdong village were hunkering down to a batch of these poultry-doughnuts at dinner time. They are however a Canadian classic. Everyone I know has had these growing up or at one time or another.
Location
New Starhouse Chinese Restaurant
854 South Trans Canada Highway
Cache Creek
,
BC
V0K 1H0
Canada