Erwin's Bakery and Delicatessen - Kamloops, BC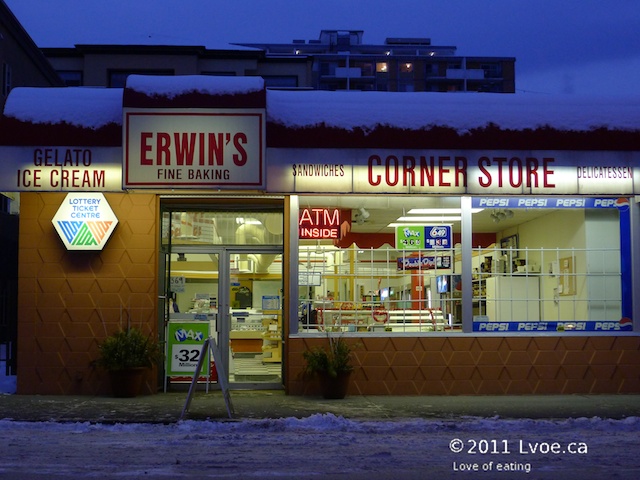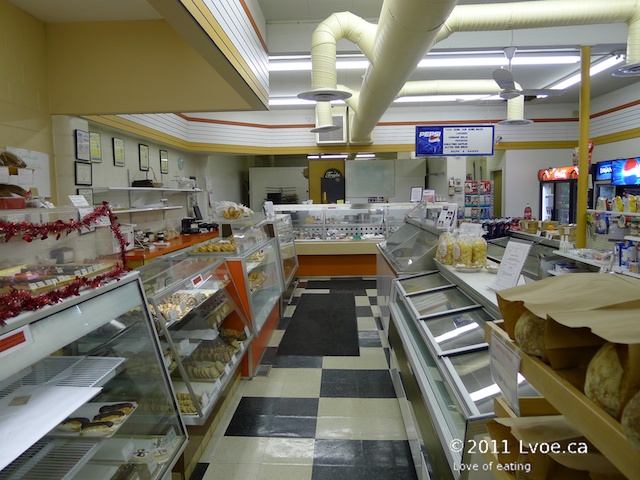 The folks at Erwin's Bakery and Delicatessen are the hard working scratch bakers behind the "baked goods stand" at the local Farmers Market. I never realized that they are located just downtown. Until now. I discovered their location while searching Kamloops for something entirely different (more on that some other time.)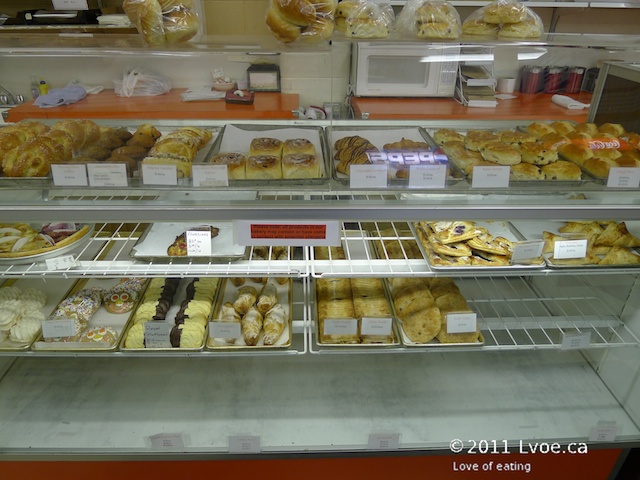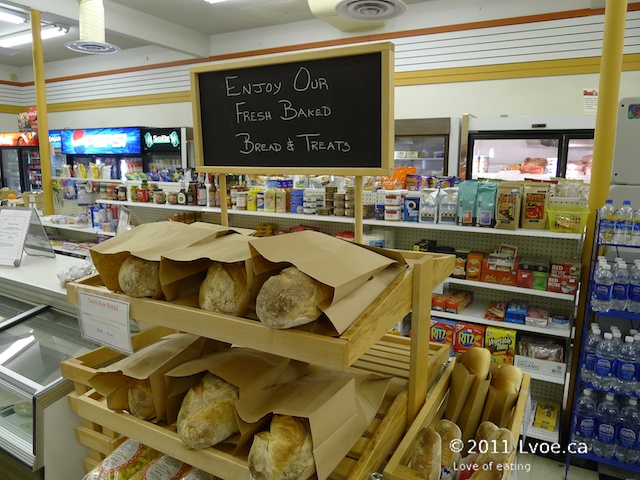 During the summer we refer to it only as the "baked goods stand." I never really paid attention to the signage at the farmers market. I have a routine zig zag route from 3rd Street I take every Farmers Saturday to pick up eggs, lettuce, meat, green onions, and tomatoes all from separate vendors. If you're familiar with the Farmers Market I'm sure you've just visualized my route and know roughly which vendors I'm talking about. Occasionally, we'll have a few minutes to grab a croissant or a cinnamon bun in the midst of my structured route.
Shockingly, I've past by Erwin's brick and mortar locale numerous times completely unaware that this DDE corner store holds some of most gratifying happy makers in town.
Egg Salad and Capicolli sandwich ($4.75)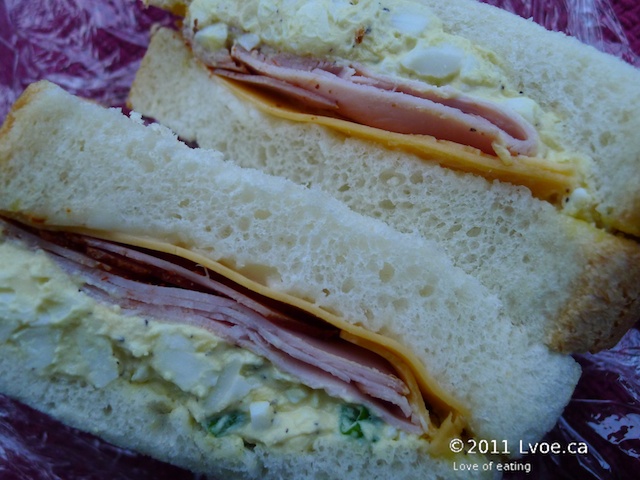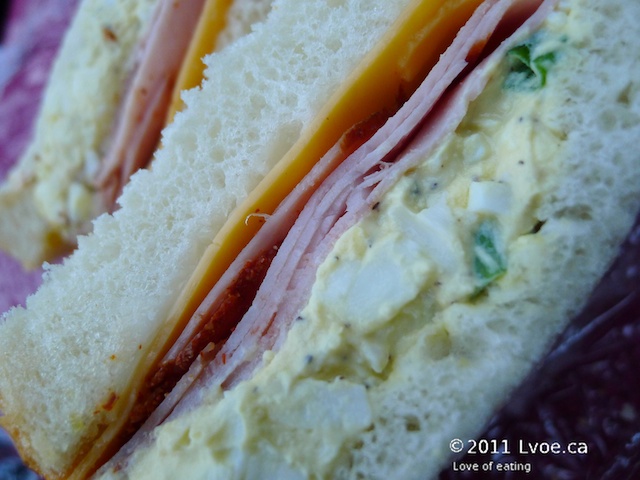 I secured lunch with an Erwin sandwich. What a great mix of flavours and texture. A few thin slices of cheddar cheese, creamy egg salad with a little pep coming from the capicolli. Of course, the two thick soft pieces of house made bread kept the filling safe until lunchtime.
Let's start with the breads...
Yoghurt Flax Seed bread ($5.15 per loaf)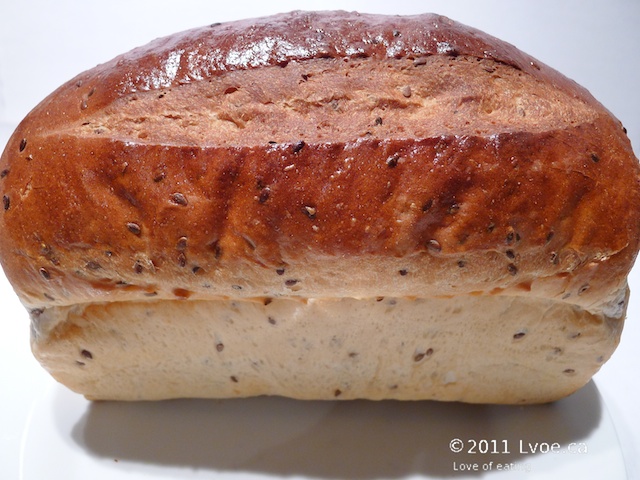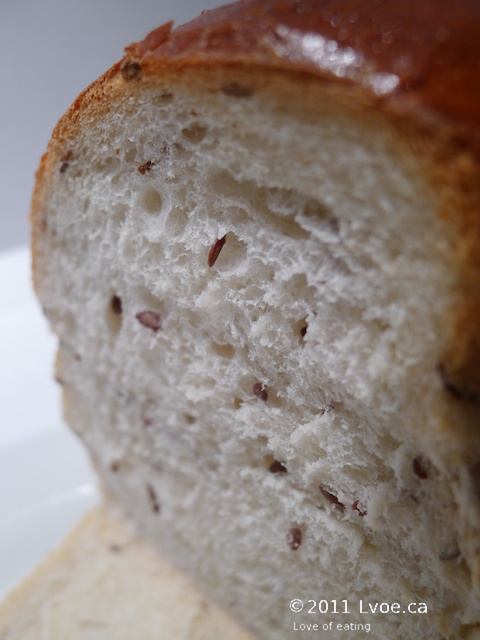 The crust is chewy and the interior is plush. I had this toasted with a soft boiled egg this morning instead of my usual English muffin. Don't forget to chew the flax seed thoroughly.
Weggli Buns ($3.60 bag of 6)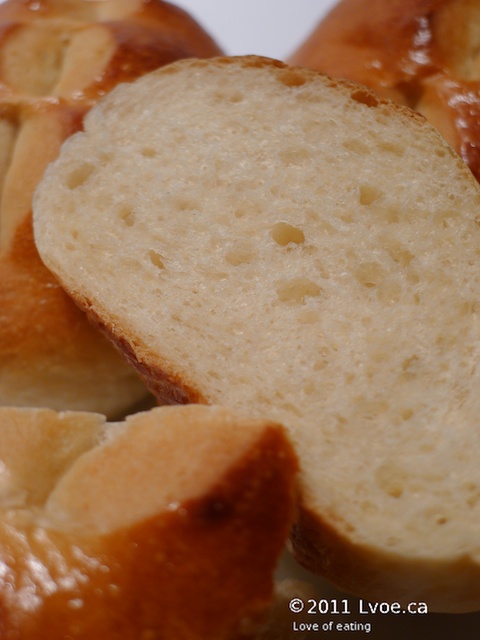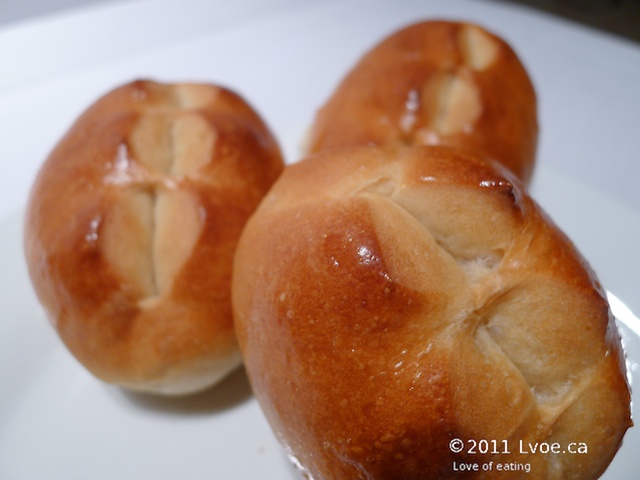 These little footballs make for nice breakfast bread. The weggli buns have a very slight sweetness to them. I plan to use these to make mini sammies to take to work. Wegglis are the perfect size to hold in one hand while multi tasking.
Baguette ($1.98 each)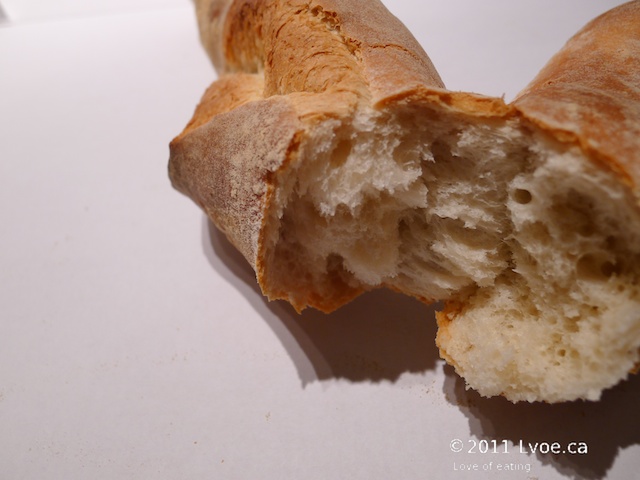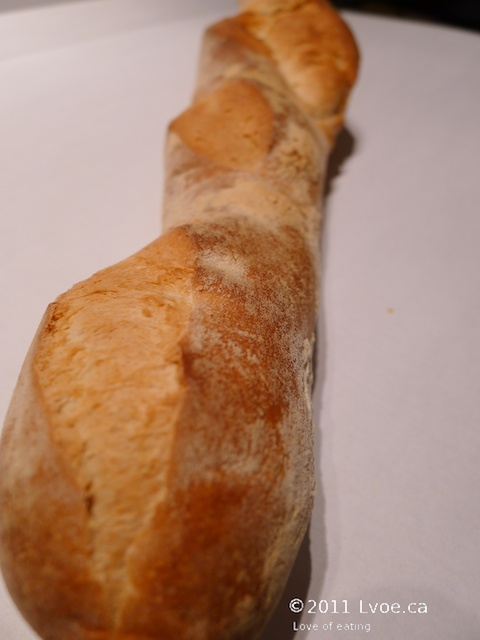 Do you have your 3D glasses on? Put 'em on for these photos :) I use to survive on baguettes when living in Europe, mostly because I had no money and bread was cheap. There are so many varieties of baguette and Erwin's is a heartier version. The crust is robust but still crispy and the innards are soft and chewy. Usually I need to devour a baguette in a day, but I found this one is still wonderful the next morning. As I write this post, I'm eating this baguette with a smear of Nutella. Amazingness.
Now on with the treats...
Apricot Flan ($2.50 per slice)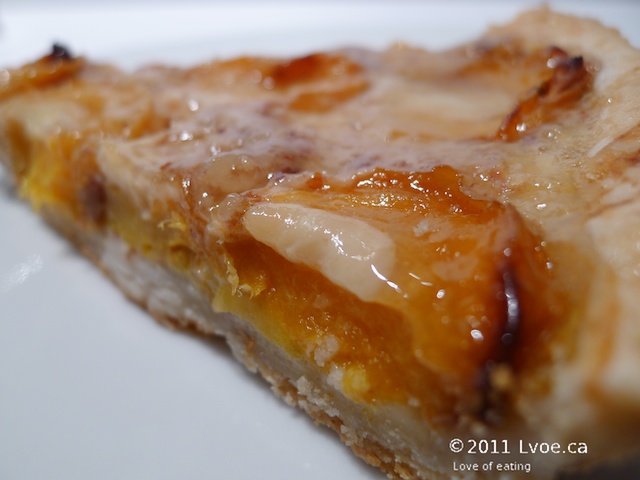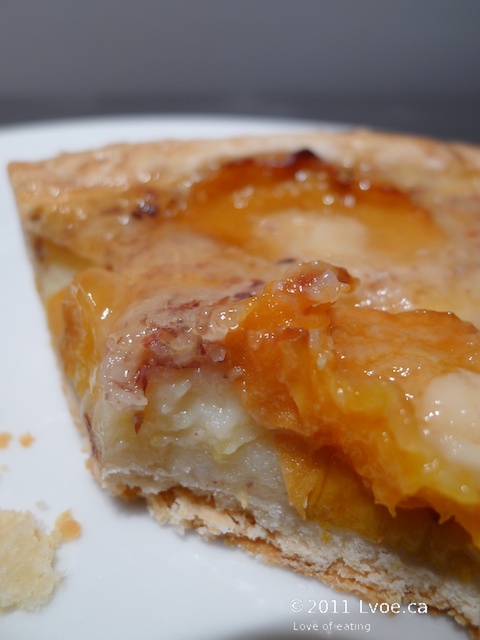 The crust is quite dense and it made this flan very filling. I ended up having to save half for the next day. The apricots are sweet and plump. The custard is my favourite part of any flan. I was left wanting more custardy smoothness in each bite.
Orange Cluster ($2.15 each)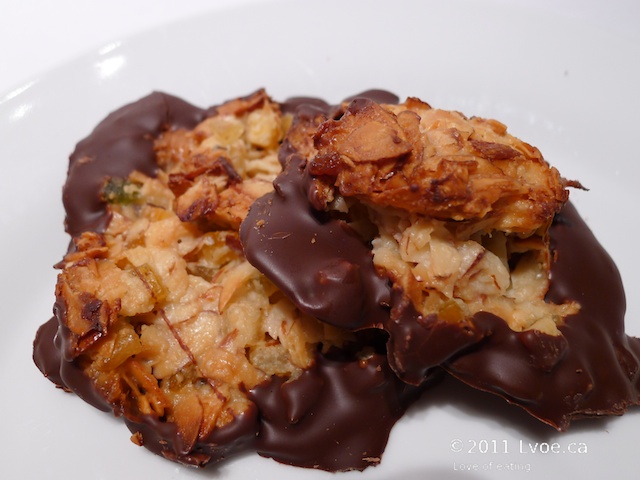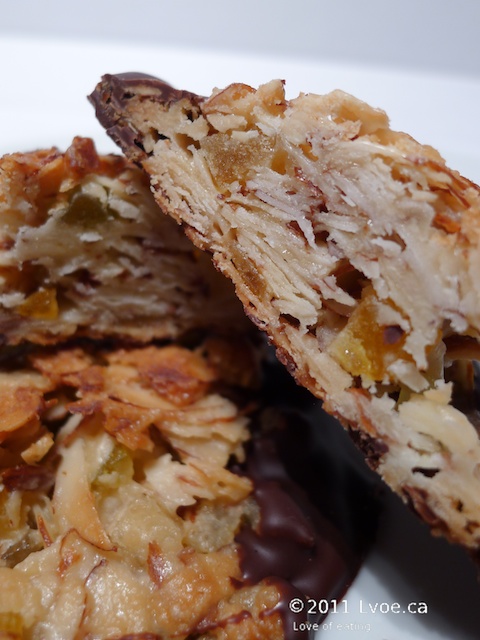 I think the nut involved here are sliced almonds. There may be more. It's a mound of sliced nuts and dried candied fruit. It tasted very much like Christmas cake but obviously a totally different texture. Crunchy, marmalade-y, and the outer edges were caramelized and chewy. Oh my. Very nice, very nutty.
Chocolate Mint Chip cookie ($0.70 each)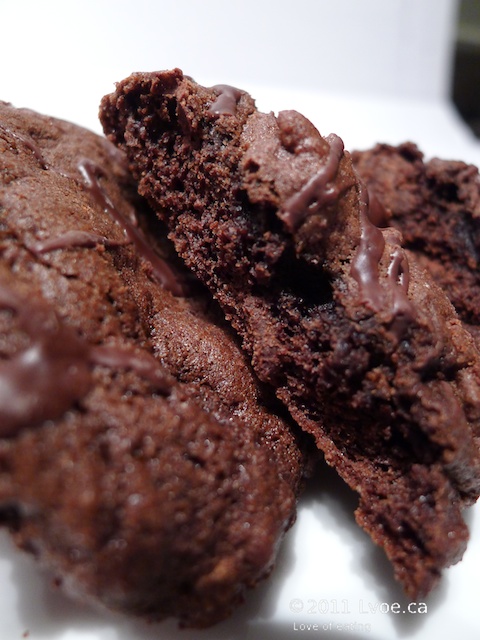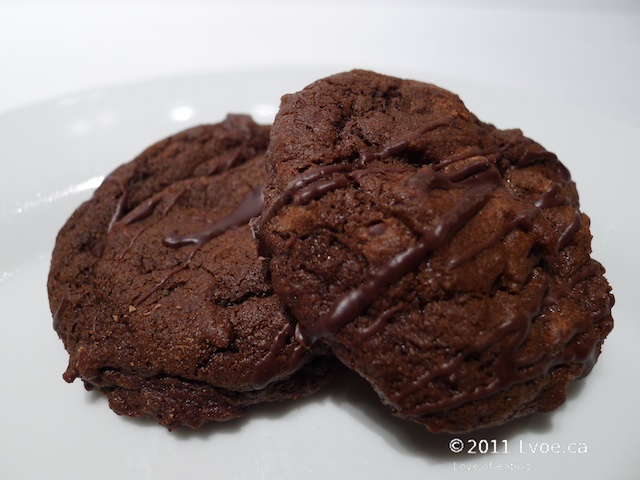 I adore the combo of peppermint and chocolate. This cookie is extememly rich in chocolate and the mint definitely stands up to it. As soon as I opened the baggie a waft of peppermint filled the air. Mmmm...the round is so York Peppermint patty-ish, but with a wonderfully thin outer cookie shell and chunky chocolate middle.
Stop, collaborate and listen...
Okay, before you read about the last two items you need to sit down. I know I did. Y'know when you eat something so excruciatingly amazing that you feel the need to bust out in your most vulgar curse words? Or is that just me?
The following items at Erwin's Bakery are two of those things that have this effect on me. Something so good, that I may turn ugly for a moment. Seriously, I could get all Cobra Kai and sweep the leg for these items. I have edited my initial reactions so I am not ugly, but just keep this in mind and you can fill in your own blanks.

Florentine ($0.85 each)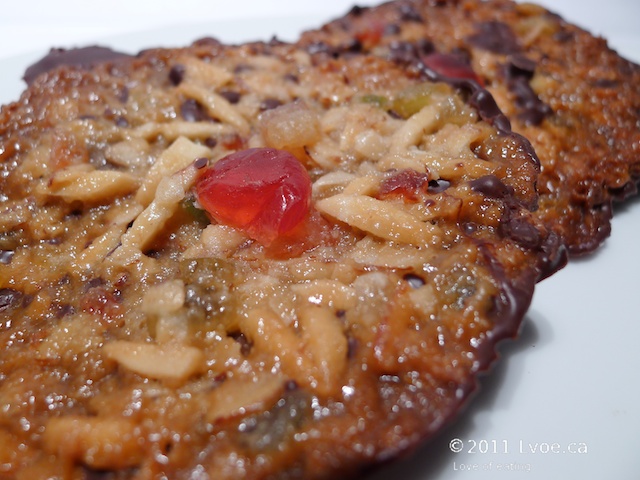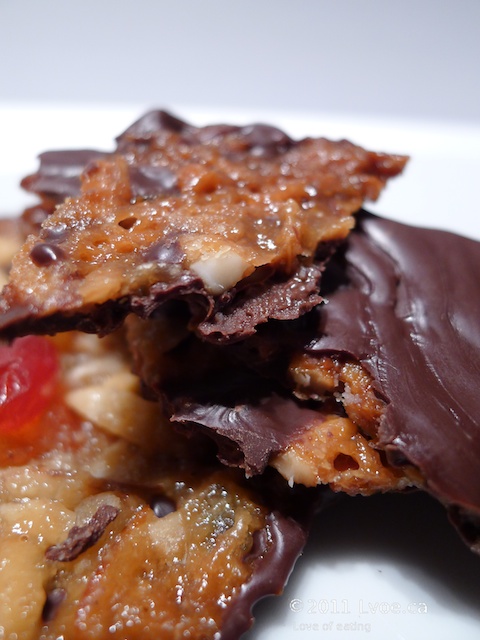 I don't know where to start. This is the kind of cookie you can crave. It looks so innocent. I mean, how much more old school can it get than a Florentine? The texture reminds me of really great English toffee. It has the nutty crunch of the almonds, citrusy sweetness from the dried candied fruit bits, a chocolaty side bar and a slightly sticky chew from the caramelized edges. It's almost more confectionary than cookie, if that makes sense. Totally gorge worthy. Ridiculously good.

Chocolate Hazelnut Macaroons($0.50 each)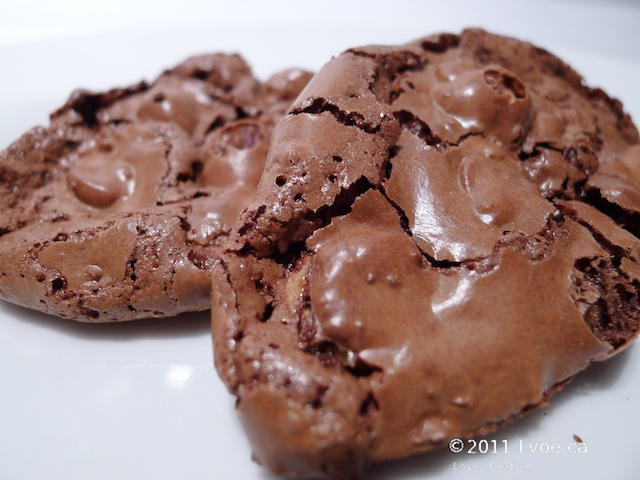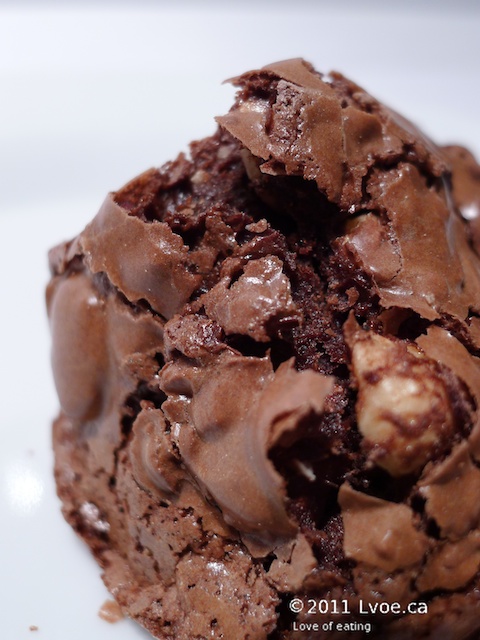 Love at first sight. You too? If not, we are fighting. Nutella Bacon, my friends. Nutella Bacon. If Nutella was fried or crisped up somehow, this is what it might feel and taste like. The whole roasted hazelnuts and that crackly outer shell made these wicked crisp...like bacon. But at the same time... Holy, Hans Solo's best friend! The chew factor is indescribable. Wookiee, wookiee! These meringues are so incredibly wookiee. I have no words. I gather the freshness had a lot to do with it. Glorious.
On the counter at Erwin's I noticed a frequent cookie buyer card. It read: Buy 10 dozen and...well, I stopped reading because I thought, "When am I EVER going to buy a dozen cookies at a time?" Hmm... I may have a need for that card now.

Location
Erwin's Bakery and Delicatessen
369 Saint Paul Street
Kamloops
,
BC
V2C 4J5
Canada