Donut King and Coffee - Kamloops, BC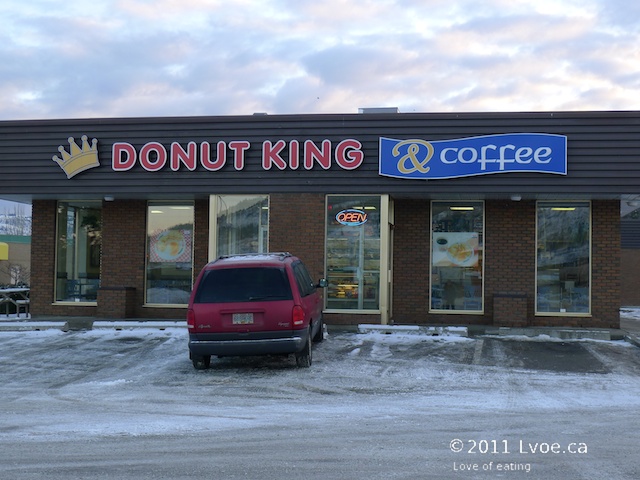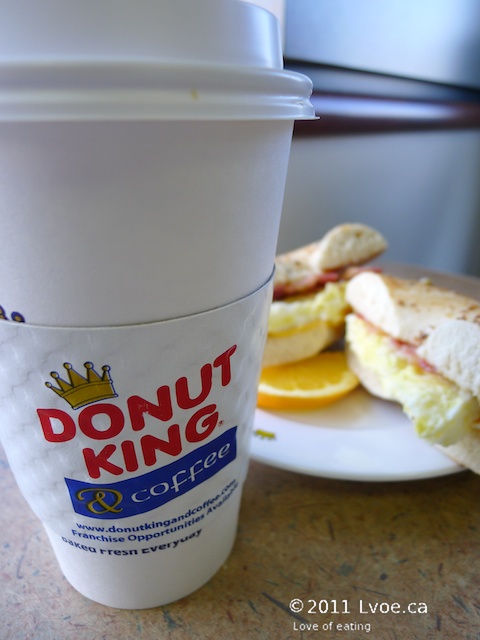 I wanted to come here for two reasons:
1) I love the story that comes with the Donut King. Kamloopsian created by a former Tim Hortons franchisee that wanted to go fresh instead of frozen. He's opened a few more locations since then, so I guess business is good. It's nice to see locals supporting locals.
2) I love their TV advert: "Come in for our fresh made doughnuts and Vietnamese salad rolls!" Totally random, no? Any place that can throw down doughnuts and rice noodle salad rolls with peanut sauce has got to be worth checking out. (It reminds me of Duffin's Donuts in Vancouver. Duffin's does doughnuts, tortas and Chinese food. As you do...)
Who comes to Donut King and doesn't order doughnuts??? Over here...yeah, that would be me this morning.
Ham and Egg Croissant ($2.99)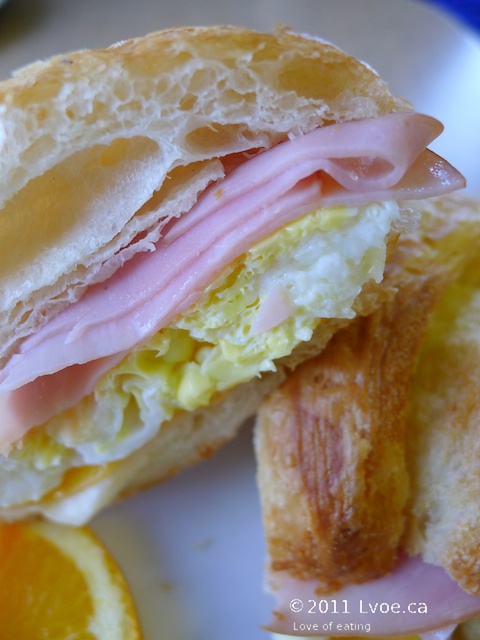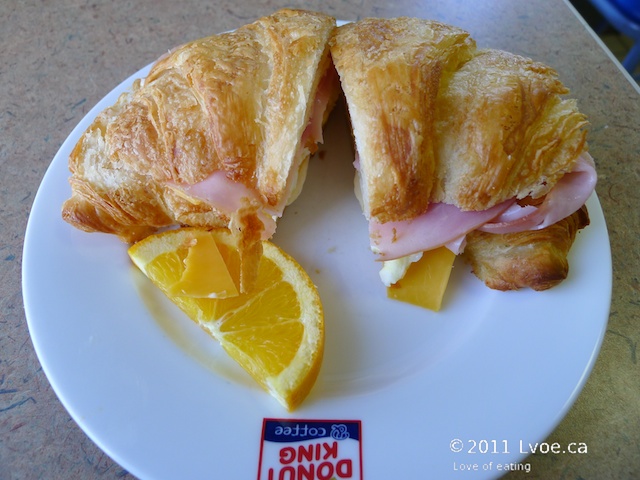 The fresh croissant is soft and buttery. The eggs are real here, but cooked in the microwave, so they have that weird poufy texture. The eggs retained some moisture, so it was still okay. Some standard ham and a slather of mayo completes this simple morning sandwich.
Bacon and Egg Bagel ($2.99)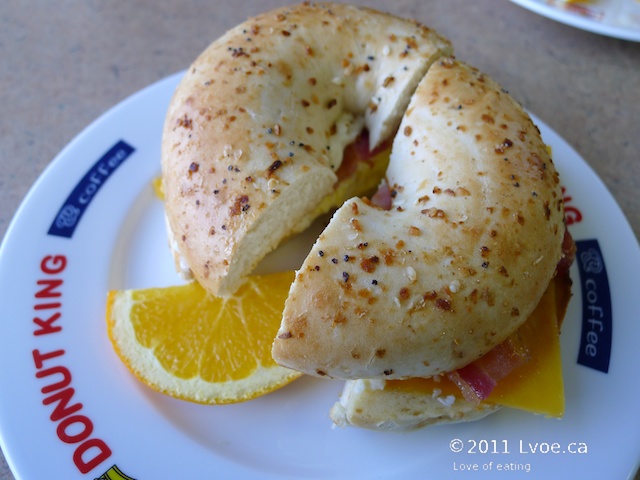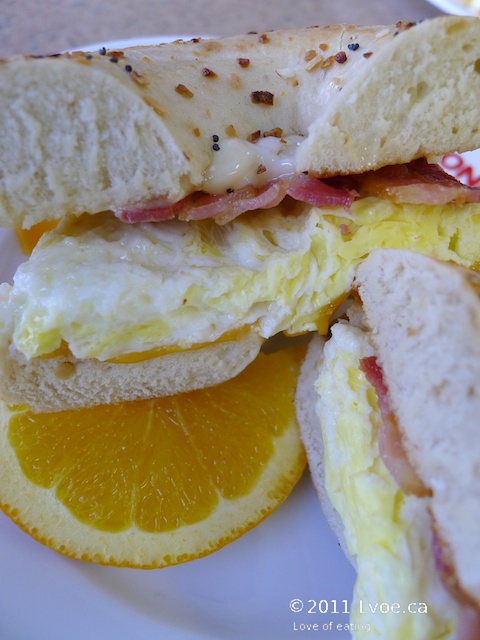 This has the same fillings as above, but with bacon as the meat and a bagel as the bread. I had this with an "Everything" bagel which has onions and poppy seeds on it. If I were to have it again I would choose a plain bagel. The oniony aroma and flavour seemes to compete too much with the eggs and bacon.
I enjoyed my hand held breakfast here more than the selections I've had at Tim Horton's. The breads are definitely fresher. Donut King edges out Timmy's in the freshness department as everything is baked on sight at Donut King each day. His majesty has 3 locations in Kamloops, and at each of those locations there is conveniently a T Ho's nearby. I like the local connections Donut King has, and if the two doughnut diners are near each other, I'd choose the King.

Location
Donut King and Coffee
1200 Summit Drive
Kamloops
,
BC
V2C 6L2
Canada