Zack's Coffee and Tea - Kamloops, BC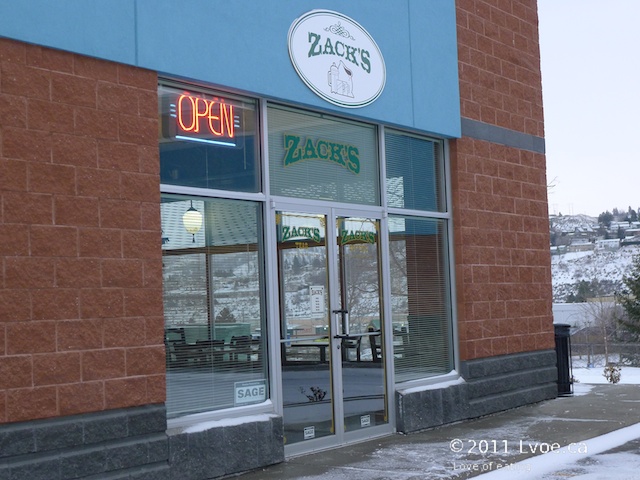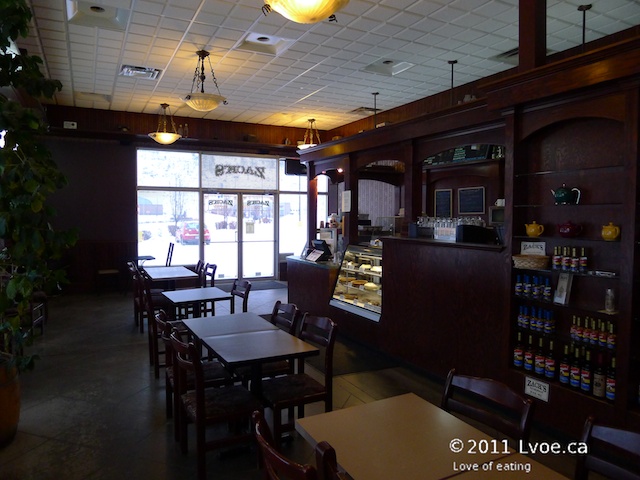 Zack's Coffee and Tea has two locations in Kamloops. I'm familiar with the downtown location, but have never come up to the second locale next to Fifth Avenue Jewellers.
I didn't leave the house this morning with a prepared lunch, so this left me scrambling early this morning for something…anything…when 12 noon descends upon me. Knowing I'd be stuck in an office building with no way of getting away to nearby food sources I needed to take what I could find. Here's what I found.
Caribbean Panini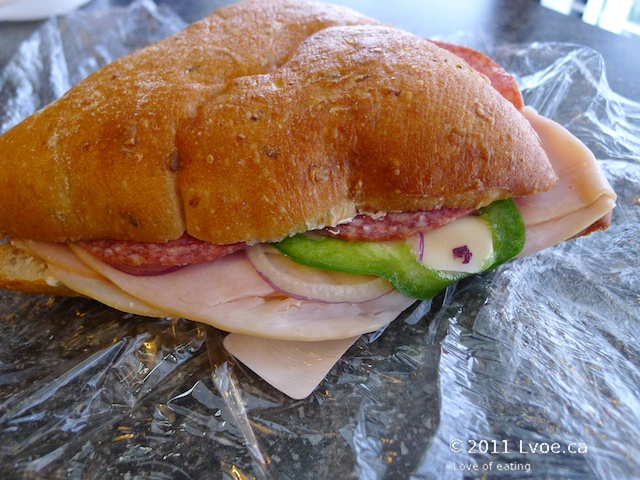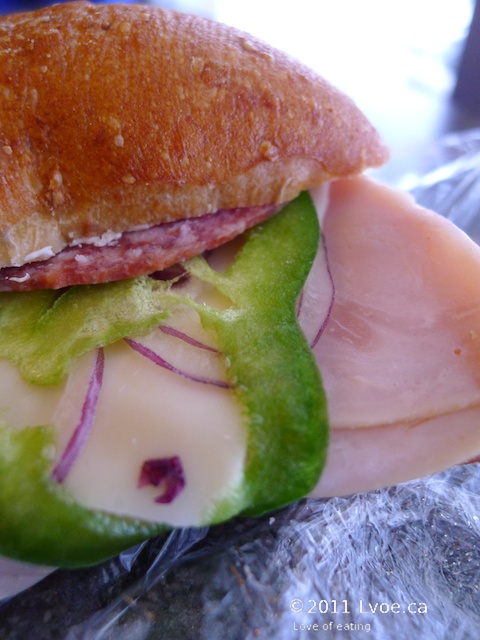 I knew this was day old. I came to terms with that. They had just opened and no fresh sandwiches were available at this early hour. However, I did note that they charged me the "fresh" price…whatever. Beggars can't be choosers. Swiss cheese, deli turkey, red onions, some cream cheese and bell peppers. It's got a little peppery spice from the cervalet salami. The ciabatta bread is predictably damp. I can't complain, because I knew what I was getting into. I'm curious as to what kind of fresh sandwich selection they have at lunch. I'm sure they're much better fresh.
Cherry Cheesecake Latte with soymilk ($3.36 with $0.89 flavour shot)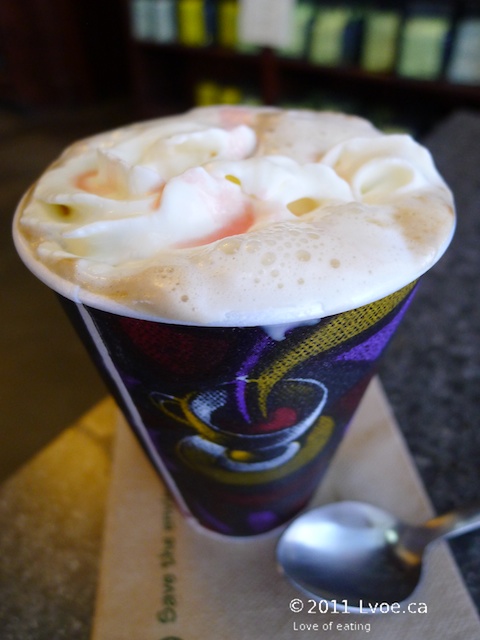 A warm drink is always inviting on a chilly day. It's a nice cherry latte. Not too sweet. I'm not sure where the cheese-cake is.
Hot Spiced Cider ($2.83)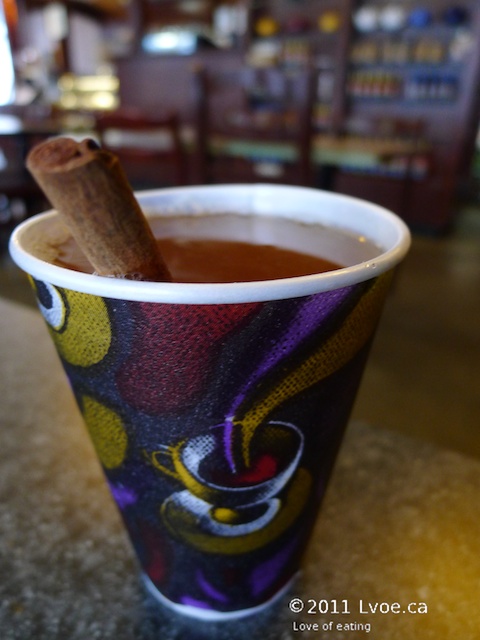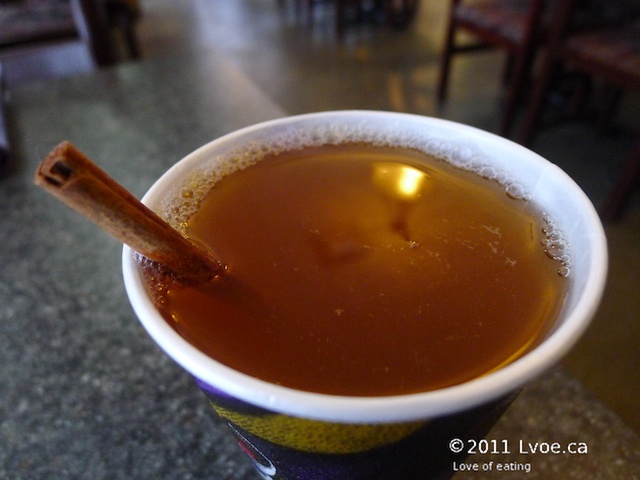 A good alternative if you're not into coffee drinks. Very much like hot apple juice. Zacks sells their Hot Spiced Cider mix in bottles if you want to make it at home.
Zack's has quite a selection of teas and coffees. It's a feast for the eyes as they are displayed in large pickle jars. Fun. Zack's downtown locale seems to be a bit more bustling, even in the mornings. It's a pretty standard coffee place, nothing's going to blow you away. However, I am grateful that Zack's was open this morning so I didn't starve come lunch time.

Locations
Zack's Coffee Teas and Gifts
510-1055 Hillside Drive
Kamloops
,
BC
V2E 2S5
Canada