Bear's Claw Lodge - Cache Creek, BC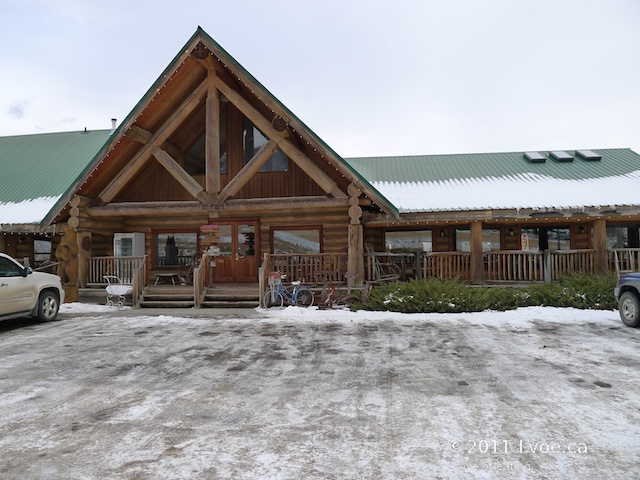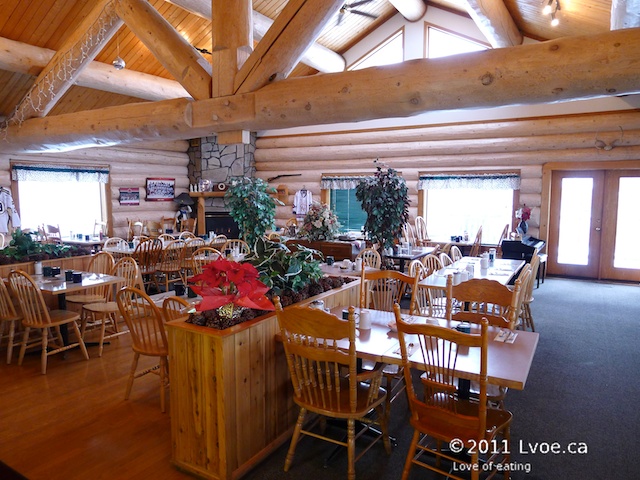 The Bear's Claw Lodge is a DDE in a large log cabin on the side of Highway 97 in Cache Creek. The high ceilings and large window make the cabin quite bright and airy inside. I see tour buses and truckers stop here quite often. So this morning I decided to swing in.
Bear's Claw is actually my second choice this morning. I had wanted to check out a truck stop diner that I caught my eye in a movie. Several months ago I subjected my eyes and mind to one of the worst movies* ever created. It was filmed in the nearby communities, and a scene was filmed at a real life roadside diner called Nag's Stop. The space is up for lease now and the diner is no more. Bummer, it was the ultimate DDE.
*A straight to video masterpiece called Thirst if you feel like giving up 91 minutes of your life. It stars the youngest Salinger from Party of Five. It's one of those flicks that is so bad, it's hilarious.
Ham and Cheese Omelette ($8.95)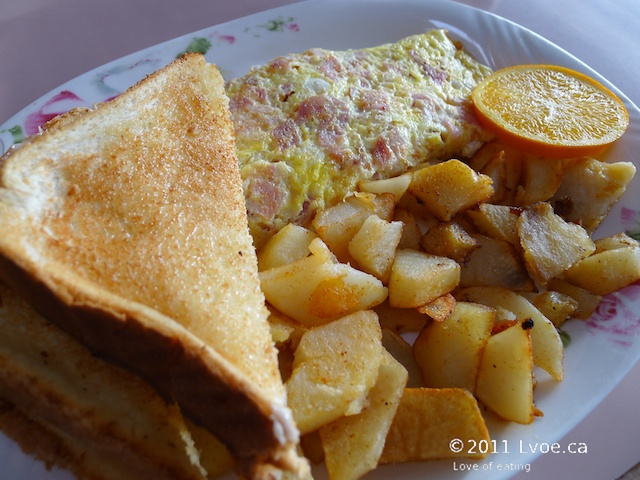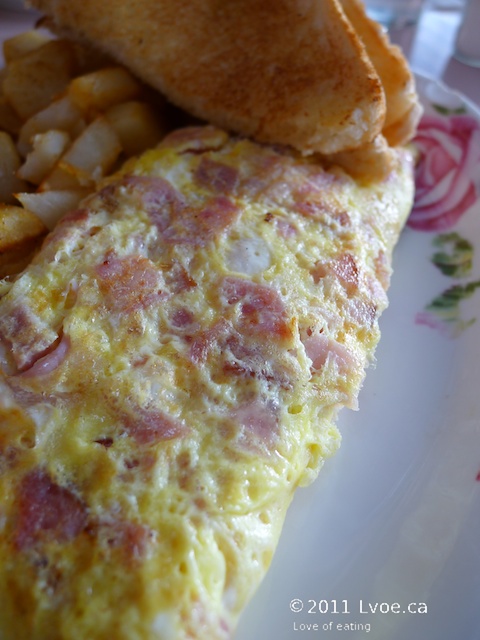 Really cheesey. The omelette is moist from the cheese, not so much from the eggs. The little square ham pieces reminded me of sandwich ham. I like that they make the effort to cut their own hashbrowns. I must say, lately I seldom run into diners that resort to frozen McCain hashbrown cubes. That's good news, right?
Corned Beef Hash ($9.95)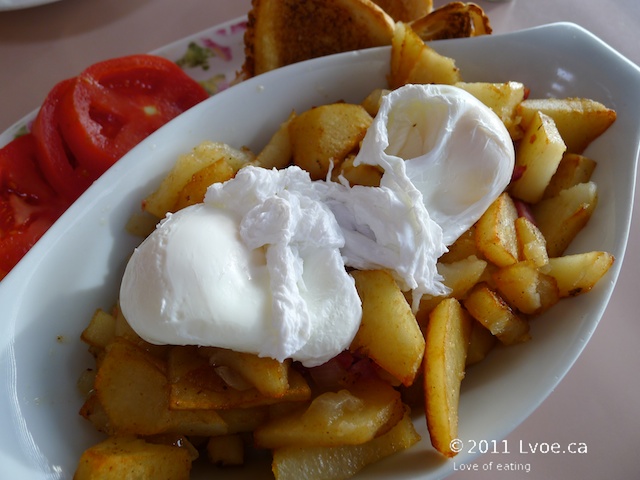 It's not the most esthetically pleasing dish, is it? There is a lot of potato but not much corned beef hiding under there.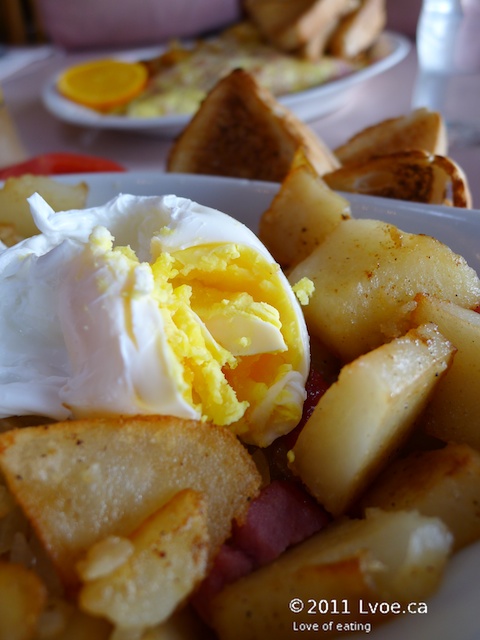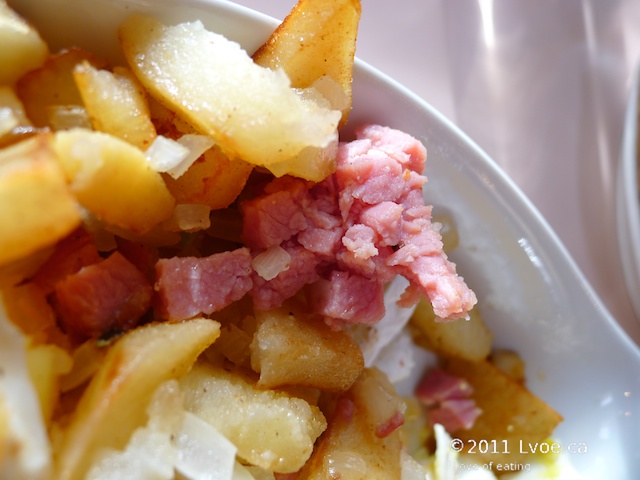 The corned beef is oniony, and overall the flavours are mild. It lacked something.
The breakfast food is pretty meh this morning. It's not terrible but far better eats can be had.
So usually at breakfast time, I order coffee. I didn't today. Why? Because their coffee mugs are filthy. They had this thickish greasy film on them; not just one but all of them at the table. Gross.
The table itself had crumbs from at least two different baked goods left on the surface. I spied toast-like crumbs and muffin-like crumbs sprawled across the wooden surface. Our table was set with cutlery and mugs just like all the other tables in the dining area. However, it seems as though the previous dishes were cleared away, but nobody bothered to wipe the table before putting down the next place setting. I used the extra place setting napkin to give our table a quick wipe down. But still, when I eat out I don't want to bus my own table. Sheesh.

Locations
Bear's Claw Lodge
1492 Highway 97
Cache Creek
,
BC
V0K 1H0
Canada