Café Paris - Reykjavík, IS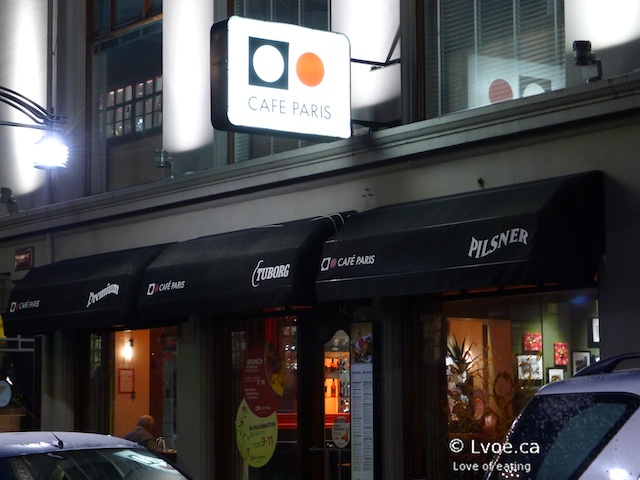 Internet. It seems we can't live our lives without it. It wasn't that long ago when internet was not so readily available. Remember modems? Iceland is a country where everyone freely embraces and understands the need for internet and technology. Every business, no matter how small, has a slick website and free WiFi is common and easy to find. That's what brought us to Café Paris in Reykjavík this morning. We needed a place to work, check mail and eat.
Despite the name, Café Paris serves a little of everything: from Icelandic lamb and minke whale to hamburgers and Tex Mex chicken strips. Uh oh, the dreaded No Focus Menu. That's okay because I'm only here for some brekkie.
Croque Madame (1,490 ISK; approx $12.60 CAD)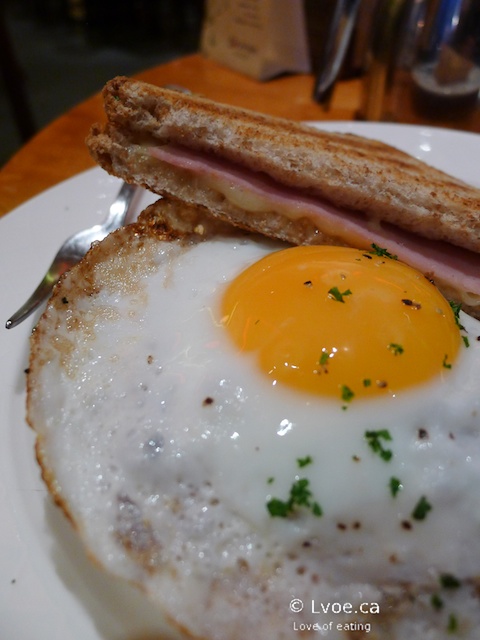 Not much to say here. Basic grilled ham and cheese. The fried egg is a little dry around the edges.
Luxury Brunch (1,950 ISK; approx $16.50 CAD)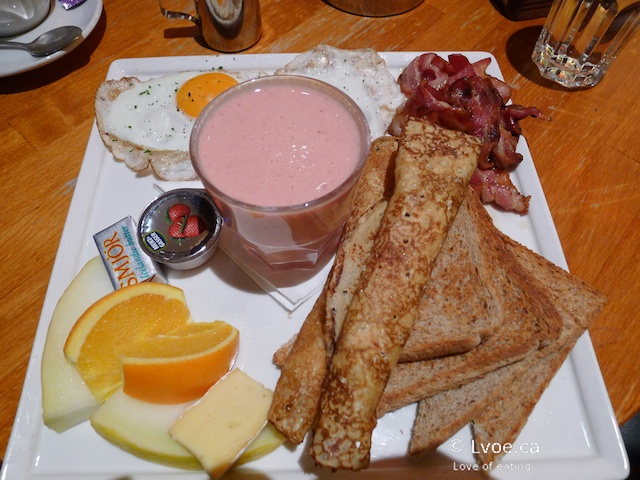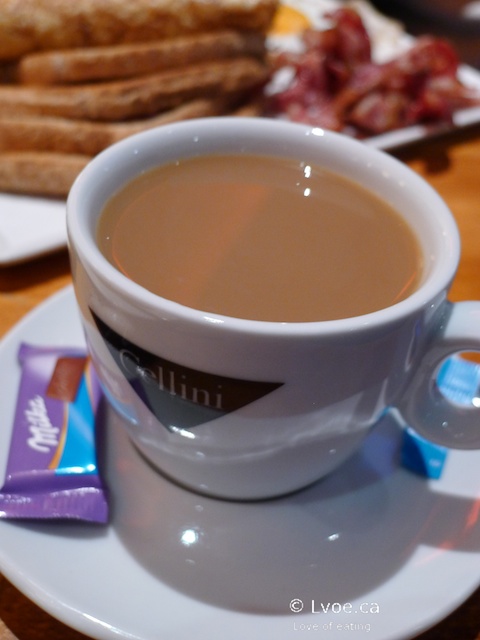 I didn't bother reading the description of the Luxury Brunch, it just sounded good. It still surprised me when this massive, North American sized platter appeared before me; taking up half the table. The Luxury Brunch is a heaping pile of bacon, eggs, crêpes, toast, cheese, fruit and beautiful pat of Smjör. In the middle of this feast sat a large fruit smoothie. This plate can easily feed two people if you wanted to share.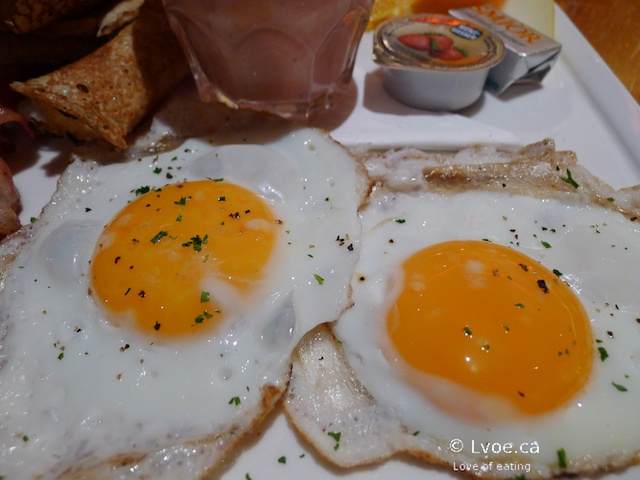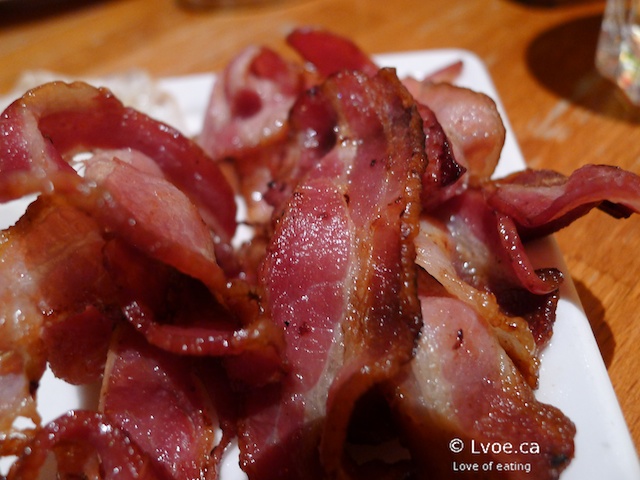 The eggs are the same as the Croque Madame: a little over fried on the bottom. The bacon is perfect as bacon can be. Crispy, but not stiff. The crêpes are Icelandic-style. They are a bit crispier than the French style crêpe with a simple sugar filling. I ate the cheese with the imported canary melon. There's not much flavor, but it's more of a palate cleanser. DL got a little cranky with the lone jam packet. Thanks god for Smjör. I am in love with Smjör Icelandic Butter. It is available at Whole Foods. Does anyone know if Smjör is available somewhere closer to Kamloops? This butter is impossibly delicious; I could eat it like yoghurt with a spoon. Finally, I downed the berry fruit smoothie, giving myself a wicked brain-freeze.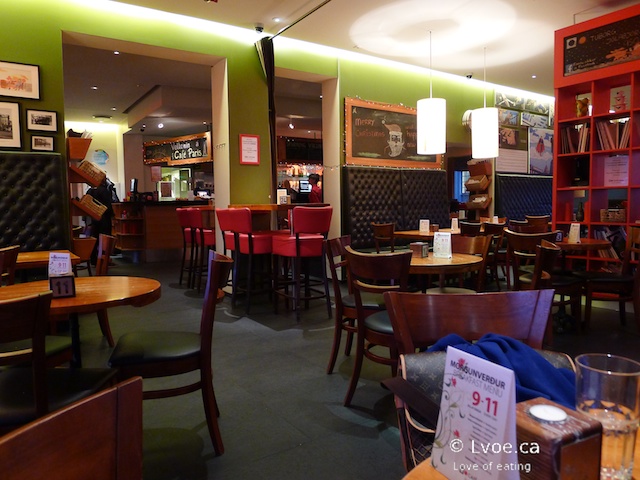 Café Paris' long hours make it super convenient if you just want a quick bite, coffee or beer. Yeah, did I mention they're a full service bar too? Café Paris delivers a decent breakfast for a moderate Icelandic price. It was enough food to keep me fueled and warm for the rest of the day.

Okay, I know I had set aside this blog to focus on eating found in Kamloops and the surrounding areas, however I will toss in others from time to time to keep it interesting. This, and the fact that I eat a lot of different foods in a lot of different places and it's a shame to not include those once in a while.

Locations
Café Paris
Austurstræti 14
Reykjavík
101
Iceland