The Smörgåsbord ...and Vita Malz malt drink - Kamloops, BC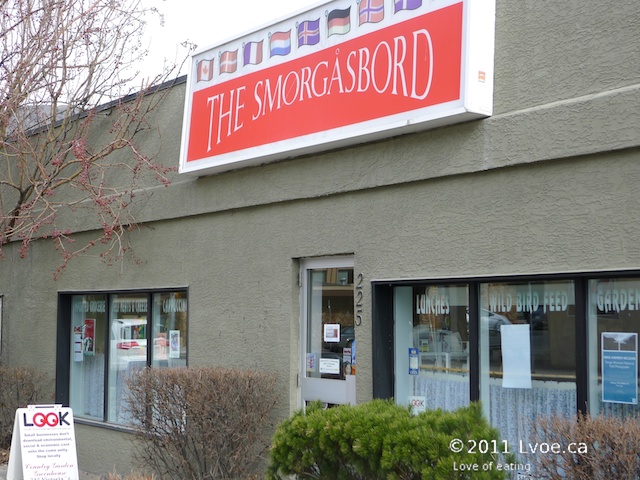 This is The Smörgåsbord. I too wanted to visit the "sandwich dames" as suggested in their adverts. It's a deli. A café. A European grocery. A gift shop. And it's a garden center!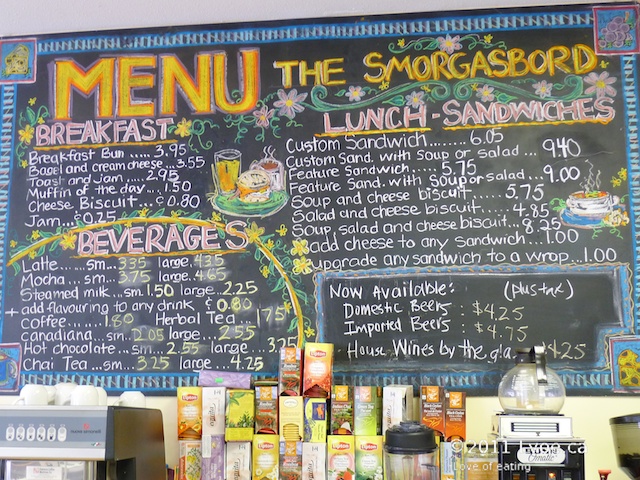 The menu is straight forward and made to order. Soups, salads, sandwiches, freshly baked goods and coffee. The prices are more than alright, and you know how much I love locally owned and operated establishments.
Frikadeller (Danish meat ball) Sandwich with Broccoli and Cranberry salad ($9.00)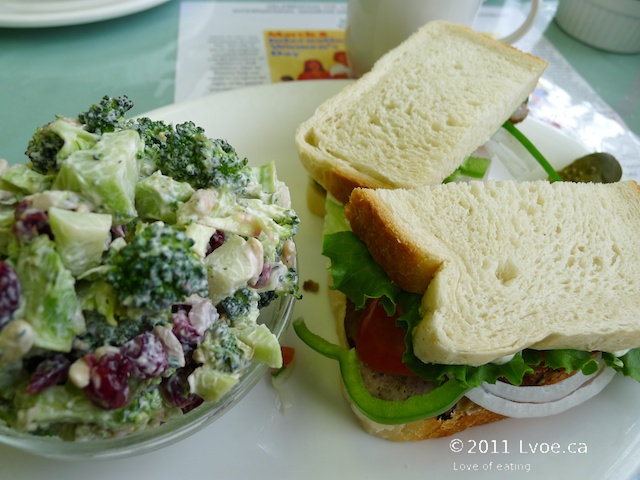 Frikadeller. Fun to say, no? Fresh sourdough, crispy lettuce and a healthy schmear of butter. This is the feature sandwich today. I tried to use my eyes to convince DL to have it on Trailride Rye, but alas, it was ordered on sourdough. There is a choice to have it with a house made soup or salad.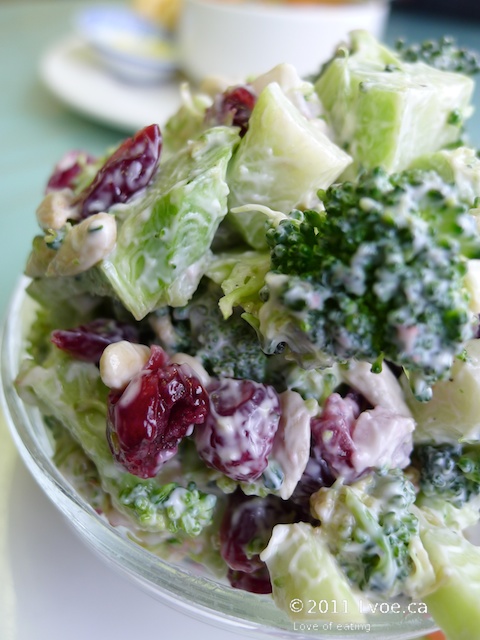 Here's DL with another installment of blog-within-a-blog:
The love the part where DL tells us to imagine one thing, but then it's totally not that thing we are told to imagine!...Cracks me up.
Blog Within a Blog
Sandwiches have been a prominent comestible of my culture. Bologna, black forest ham, pepperoni and chicken breast were orchidaceous cookery. Even with my distorted eclectic traditions, my antipathy to the ubiquitous sandwich is salient. When confronted with a menu narrowly comprised of sandwiches, I order the featured special. A meat even I cannot pronounce nor discern. Apprehension of desiccated multi-grains thrust me into the fracas with white sourdough as my pall, and broccoli salad it's adjunct.
The peppery, sliced meat-ball was coupled with onion, green pepper and lettuce between the bread; mayonnaise ensured reasonable moisture. This sandwich was not from any part of my heritage; it was luscious. Frikadeller delivers a sophistication to this sandwich and to me.
Imagine a potato salad. Now substitute the potatoes with small broccoli heads, and the egg with dried cranberries. It is a genius combination of bitter, tang and sweet; it feels like summer.
These Blog-within-a-Blogs are quite the crap shoot sometimes! I never know what I'm gonna get. We both thought the sandwich was delish.
Gypsy Soup with a cheese biscuit ($5.75)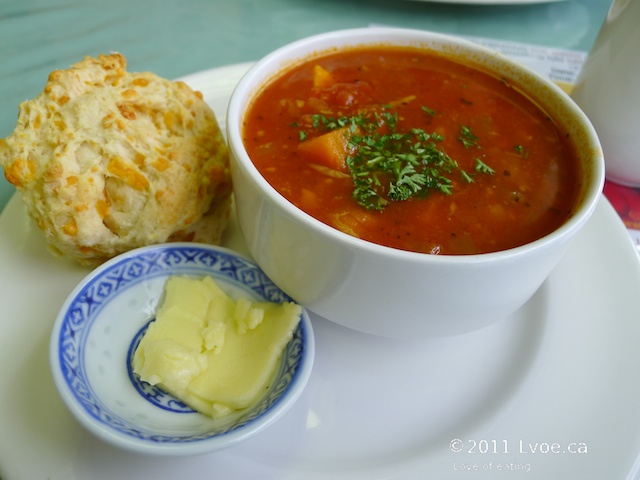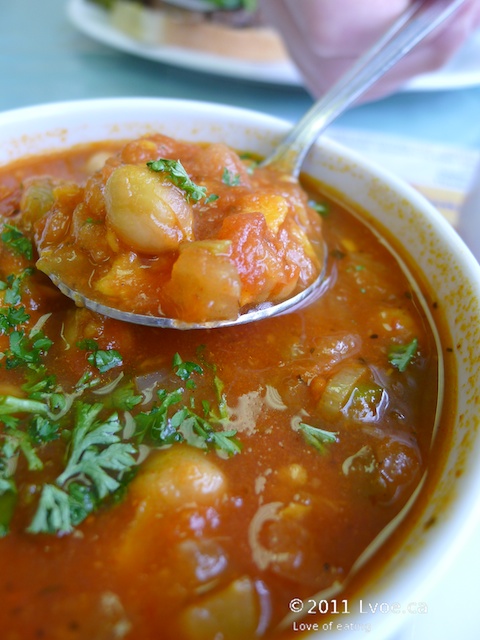 I had a flat-mate years ago that cooked religiously from the Moosewood Cookbook. My favourite soup from it was the Spicy Tomato Dill, with Gypsy being a close second. The Smörgåsbord's version of Gypsy soup is lovely. It is tomato based with carrots, chick peas, onions, celery and bell peppers. This is a very hearty vegetable soup, with a touch of spice. The soft and slightly flakey cheese biscuit is the perfect accompaniment.
Vita Malz ($2.49)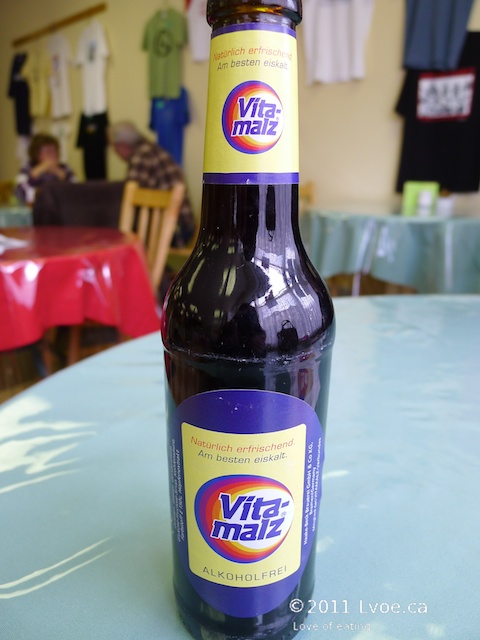 I am obsessed with malt drinks! And I'm not talkin' about Milo. I first stumbled on them in Iceland with Egils Maltextrakt. I'll do a follow up post about that later. I've been searching long and hard for malt drinks since I've returned home. The Smörgåsbord carries a German version called Vita Malz. These malt drinks are basically made with the leftovers after making beer.
I know what you're thinking: "What good could possibly come from those ingredients?"
Malt drinks are sweet and have a slight beer-ish aftertaste. It contains no alcohol (some may argue that there are trace amounts) and is treated just like a soft drink would be. The drink is popular in the Caribbean and some parts of Europe. I would say it is an acquired taste. Tastewise, it's kinda herbally. Vita Malz is less sweet and not as strong as Egils' but still very satisfying. Very excited about this find. Five additional bottles of Vita Malz followed me home today.
If anyone stumbles across another purveyor of these malt soft drinks in Kamloops please let me know. I know they are quite common in grocery stores that carry products from the Caribbean. I'll be checking this out the next time I head down to the coast.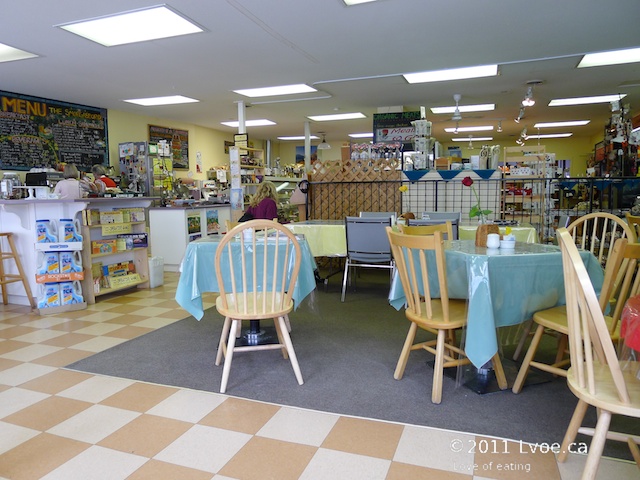 The Smörgåsbord provides healthy, wholesome food with honest mom-style service. The space is super casual and welcoming. Smörgåsbord is another example of a hard working local joint providing great tasting simple fare at very affordable prices.
Smörgåsbord website click here
Smörgåsbord Facebook click here
Locations
The Smörgåsbord
225 7th Avenue
Kamloops
,
BC
Canada