Marble Slab Creamery - Kamloops, BC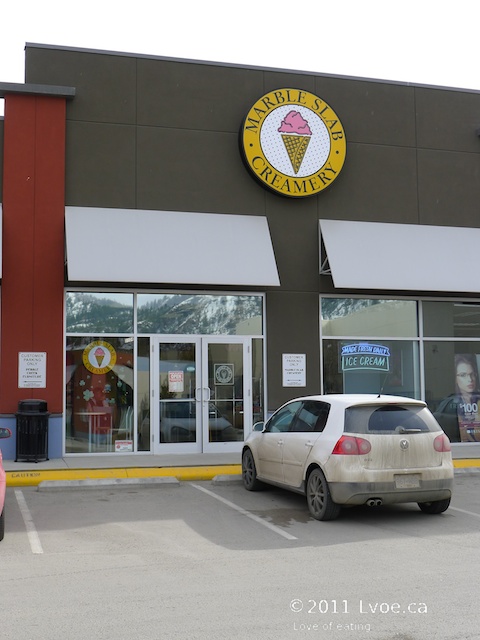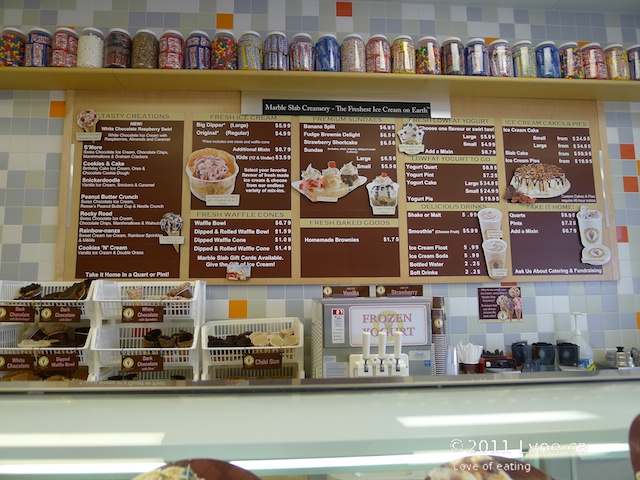 After picking up some chicken, beef and pork at Summit Gourmet Meats I moseyed on over to Marble Slab Creamery for a little dairy treat. I didn't have anything to eat yet, so technically...this will be my first meal of the day. Breakfast of champions!
Peanut Butter Caramel Sundae (6.99)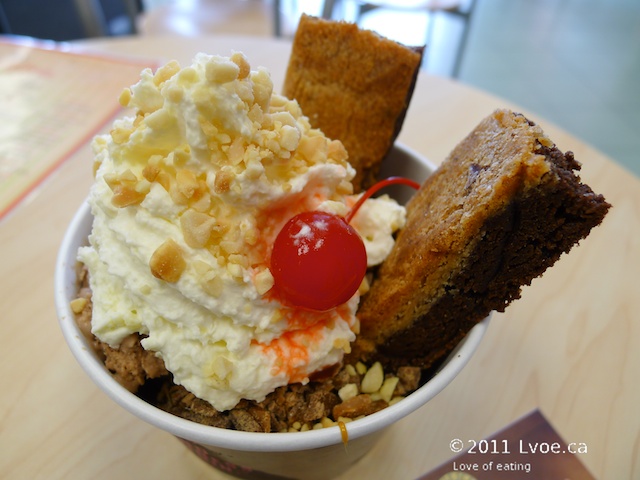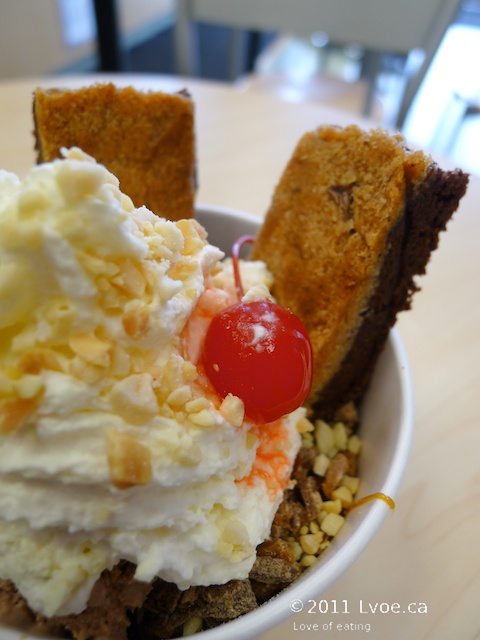 The cakey brownie is soft, dense and moist. The toppings are generous with Skor pieces, nuts, whipped cream and a happy cherry. There's a choice between hot fudge or caramel sauce, I opted for caramel. Ever since I had that wicked PB & Choc milkshake at the Spot in Trail last year, I've been warming up to the idea of peanut butter. Surprisingly, there is not much peanut butter taste in this sundae. My breakfast is balanced, no? Meats and Alternatives = Nuts. Check. Dairy = Ice cream. Check. Fruits and Vegetables = Cherry. Check. Bread and Grain Products = Brownie. Check.
It's a sundae. How can you not smile when presented with a sundae? This cold creamy treat is sizable enough to share, or you can skip a meal and have one all to yourself. I love the plain Cake Batter ice cream from Cold Stone Creamery, and I wish I had enough room in my stomach to try Marble Slab's version called Birthday Cake Batter. I'll have to visit again, with an eating partner, when the warmer weather shines upon us.

Locations
Marble Slab Creamery
Unit 104 - 1180 Columbia Street West
Kamloops
,
BC
V2C 6R6
Canada