Twisted Fork Bistro - Vancouver, BC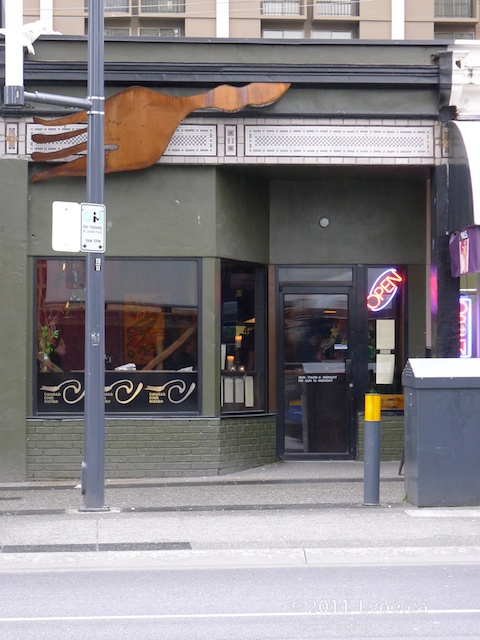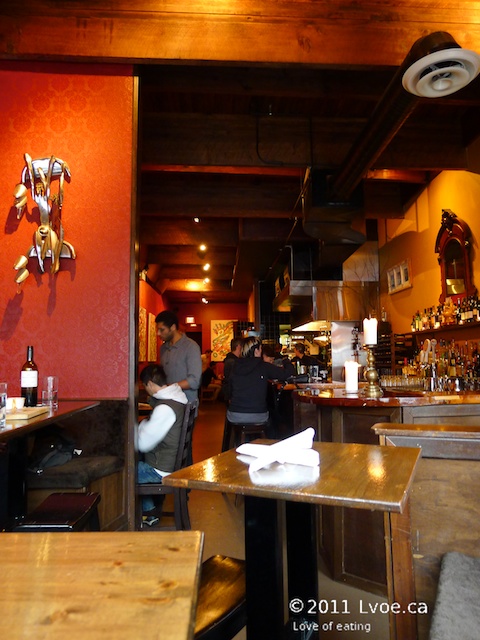 The Twisted Fork is a small casual French bistro on Granville Street. Meter parking is easy to find during this early hour, so that's a plus. Some time ago, in my Maurya's Indian Cuisine post I had mentioned how much I appreciate the cheapo meter parking in Kamloops. I love affordable parking. It just makes a night out so much more enjoyable, doesn't it? Here on Granville Street a quarter will buy a mere 6 minutes. I bought just less than two hours for $4. There was a time when I thought 6 minutes for 25 cents was totally fair.
Caesar ($7.25)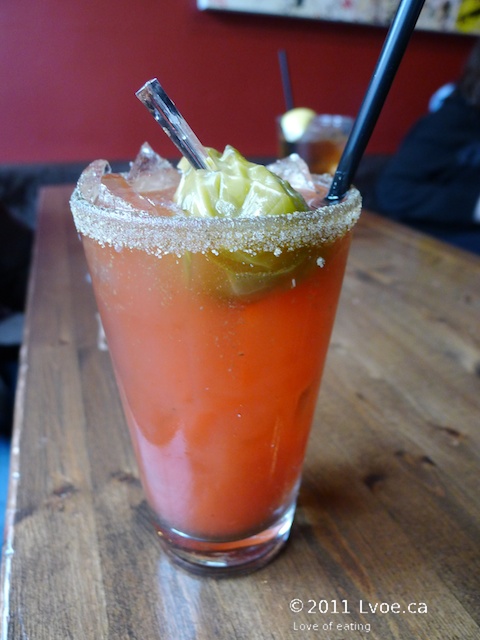 I started with a Caesar as I perused the fresh sheet menu. Nice and spicy just like how I make it at home. It came with a pickled spicy bean and a pickled Brussels sprout. Love Caesars, they're like a whole meal in a glass.
Cheese Plate ($16.75)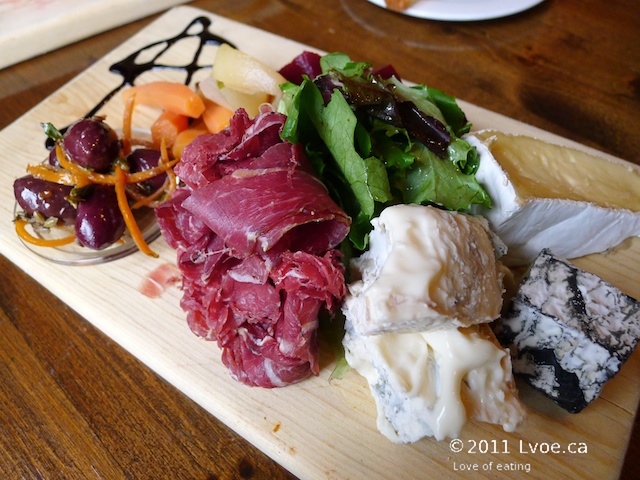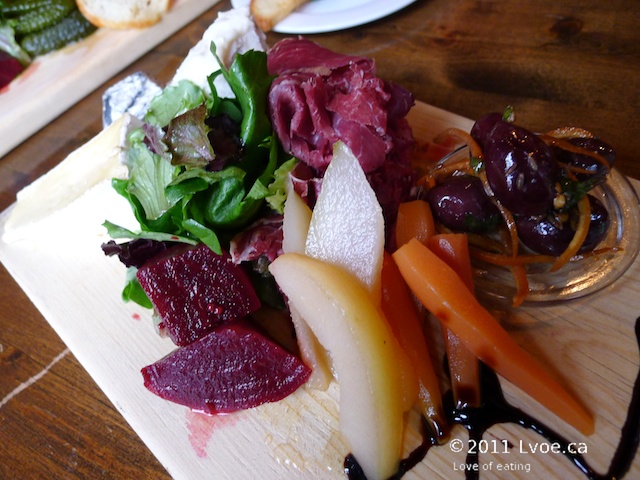 There's a lot happening on this wooden platter. Waiting to be eaten are: marinated olives, smoked ox, gorgonzola, ash encrusted goat cheese, and brie. On the other side of the salad are pickled beets, carrots and pears. Twisted Fork does all their pickling in-house. The pickled carrots are unlike other pickled carrots I've tried. They have a tinge of cinnamon-ness that lingers for a short time.
I am not a beet fan. Not. At. All.
But these beets, these beets I can get down with. They are sweetish and leave with a spicy trailer. These beets are the best. I wish they sold them by the jar.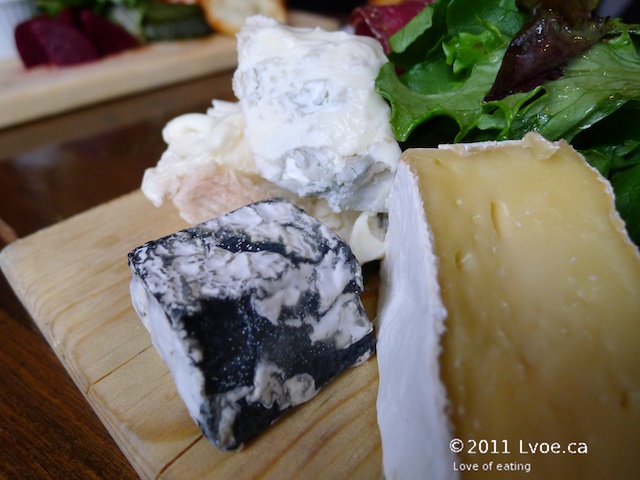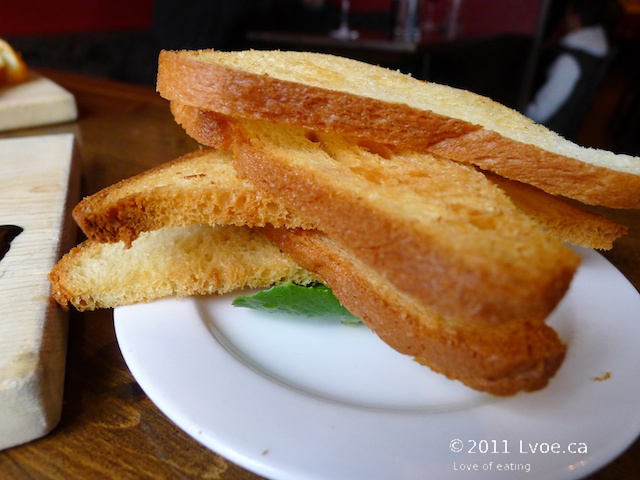 All three cheeses are excellent. The goat and gorgonzola are strong as expected. The gorgonzola is of the sinus-clearing strength. This is the most cheese I've eaten in one sitting in a very long time! The ox is mild even when eaten on its own. Can you believe the lil' stack of brioche croutons were enough to polish off all that's on the platter? The pickled items are my favourite. They paired nicely with the cheeses, as we needed them to cut the strength of the fromage. (Yeah, literally to "cut the cheese.")
Cod Brandade ($10.00)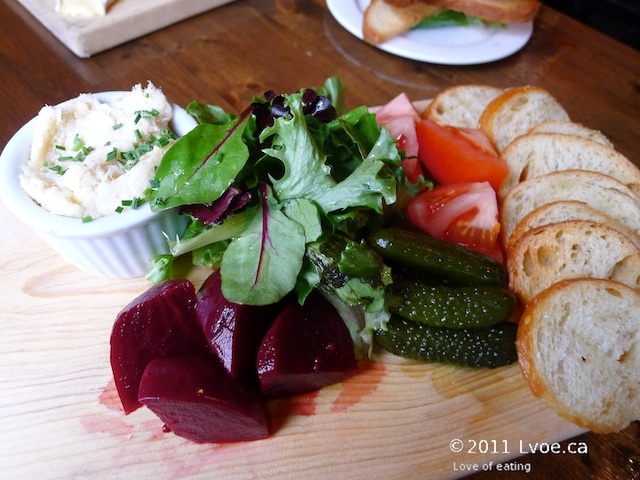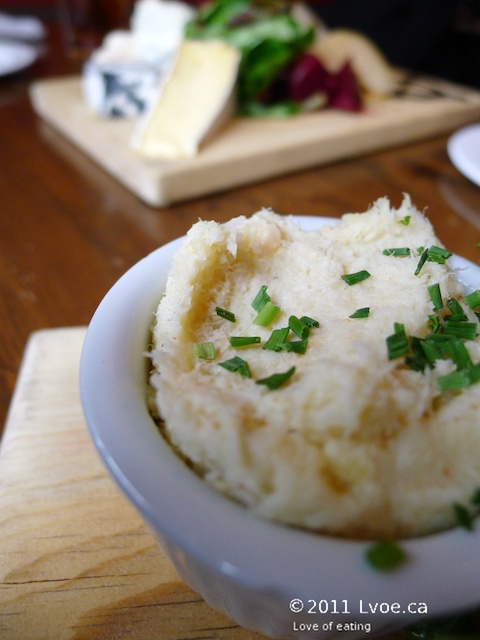 This second platter contains a ramekin of the cod concoction, a small salad, gherkins, crostini and some more of those wonderful pickled beets. The cod mash is very reminiscent of the Icelandic mashed fish I had at Café Loki in Reykjavík. Dried salt cod. I get it now. It's such a significant traditional ingredient in so many cultures. Branade is made with dried cod, and it gives different mouth feel than the Icelandic fish mash. However, the creamy mild flavours are similar. Delectable when spread thick on bread.
Scallops and Bacon ($10.00)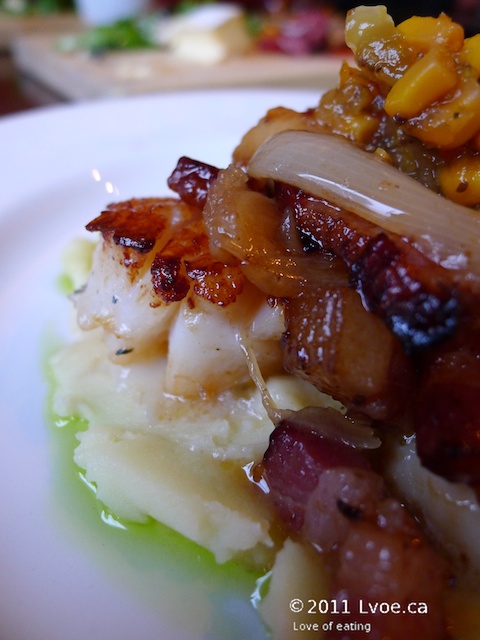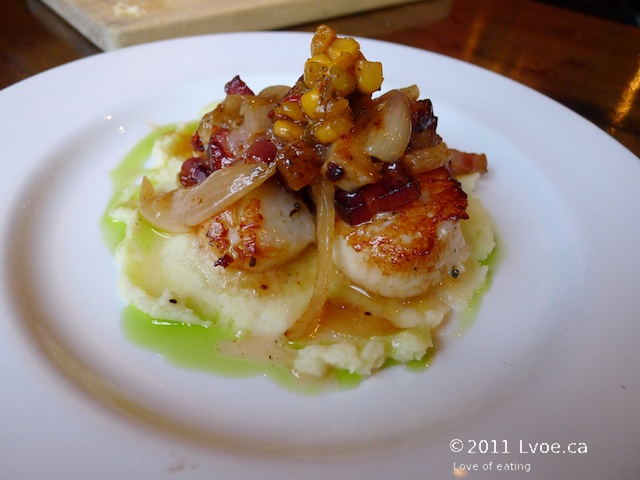 The tender bay scallops are sweet and nicely seared. The bacon is more like a pancetta with caramelized bits here and there. It sits on a bed of creamy mash. Scallops, bacon, potato, corn and onions all working together for that perfect bite. Super.
Cassoulet ($10.00)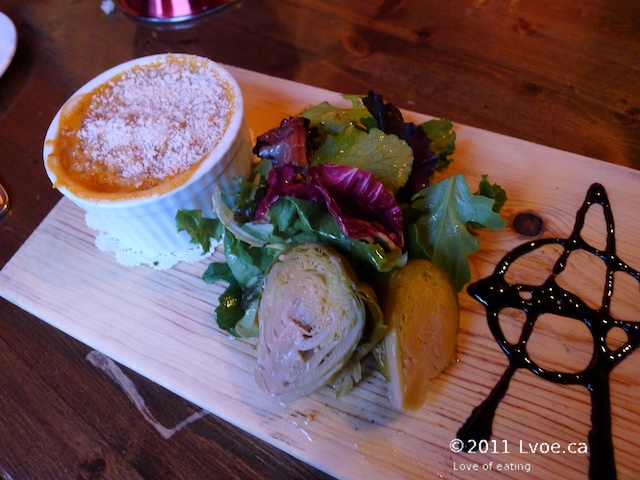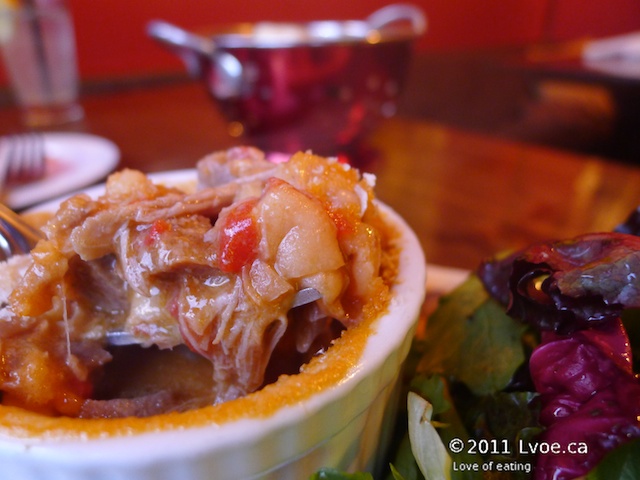 Duck confit cassoulet. Mmmm… such great home-style simmered flavours here. The side salad featured more of Twisted Fork's pickled Brussels sprouts. The stew is rich with duck, sausage and white haricots. Served with warm bread buns it's a very comforting dish.
Crème Brûlée ($9.00)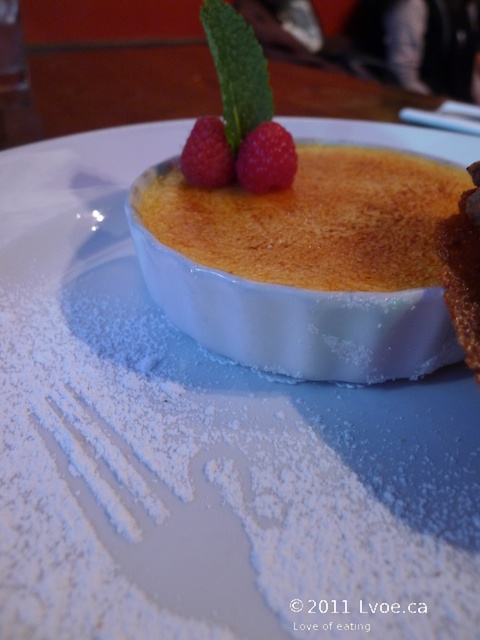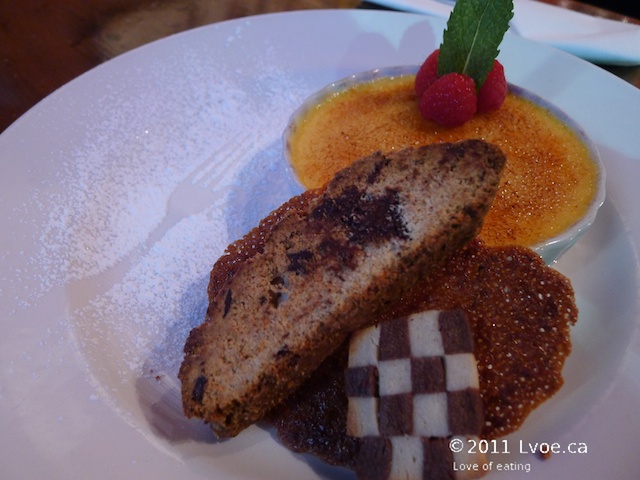 Although I am ridiculously full, I couldn't pass up crème brûlée. It's served with a selection of biscuits on the side. Biscotti, shortbread and an almond tuille. Love. Love. Love their crème brûlée! The crème brûlée is creamy; full of Amaretto and most importantly, for me anyways, not cloyingly sweet. Initially, I gave the topping a bit of the side-eye. It didn't look flambéed enough. I like a caramelized looking brûlée. I am concerned there won't be enough crackle! (Am I the only one that gets a bit of anxiety over food?) Boy was I wrong. The crackle component is gleefully satisfying. There's nothing like feeling that first fracture of crème brûlée with my fork. Twisted or not.
Twisted Fork Bistro doesn't take reservations which works great for spur-of-the-moment people like me. Sometimes I really hate fussing around with resos. Although the space filled quickly, there seemed to be enough turn over that nobody was left waiting in a line. Twisted Fork is full of fresh, simple French fare. The food tonight made the 6 minute parking fare more than fair.

Locations
Twisted Fork Bistro
1147 Granville Street
Vancouver
,
BC
Canada