Dragon Ball Tea House - Vancouver, BC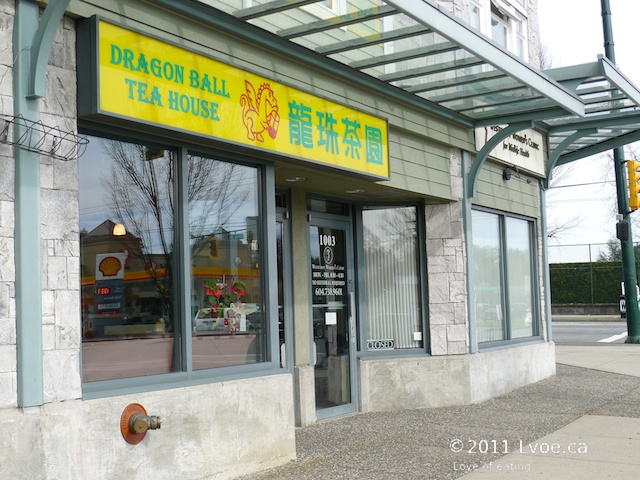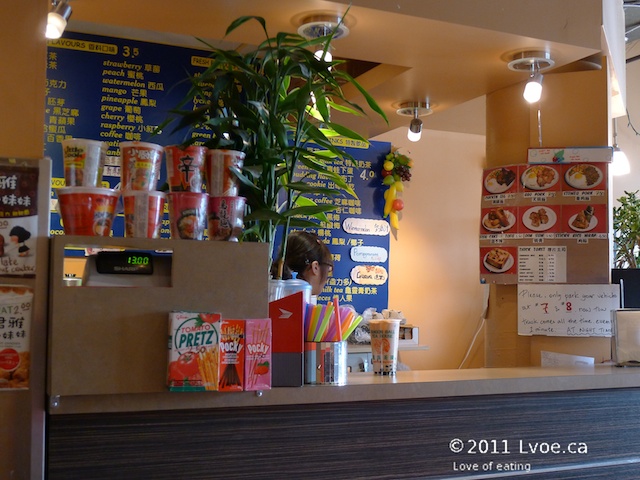 I always come back to Dragon Ball. This has been our go-to place for BBT for years. I have tried most of their drinks on the menu with various pearl/jelly/pudding combinations, and have had great tasting results each time.
Avocado Milk Slush with Coconut Jelly and Pudding ($4.50)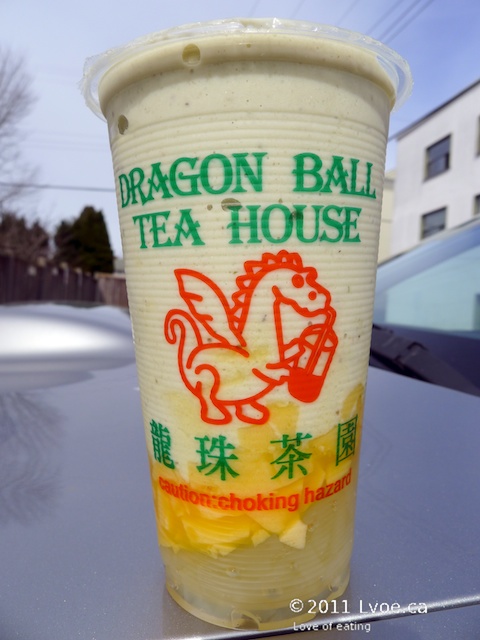 Dragon Ball gives an ample selection of fresh fruit flavours, more than most places. This is the drink that I was referring to in my Fresh Café post. Mmm…it's so creamy with real avocados. The slush-style drinks here have a very, very fine slush. The coconut jelly adds some sweetness and the pudding pieces just add some Jello texture.
Black Sesame Coffee with Pearls ($4.50)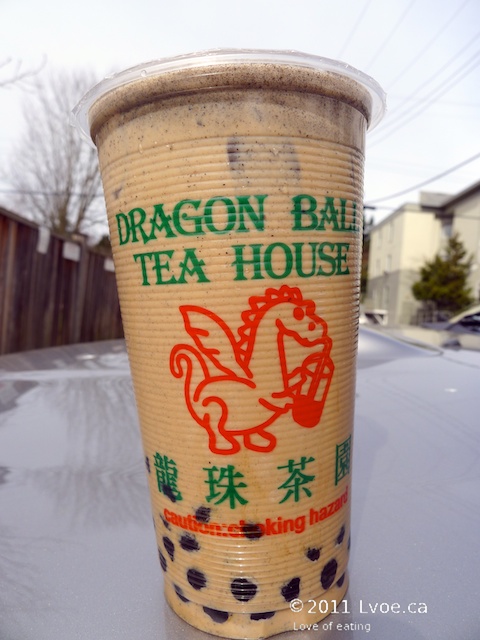 Lots of ground black seeds give this drink a strong sesame flavour. The coffee matches the strength of the sesame so it's a nicely balanced bubble tea. I have to say no one does a better tapioca pearl than Dragon Ball. The pearls are consistently excellent here. Soft with good chewy texture.
Dragon Ball has taken the time to spruce up the dining area. Yippee! Amazing what a little drywall and paint can do for a place. Seriously, it's taken them this long to put up some drywall. It looks a lot more welcoming now. The tables and chairs match and they're not sticky...there's even a little sitting nook where the bar stools use to be. Curiously though, Dragon Ball still has that weird odor wafting around...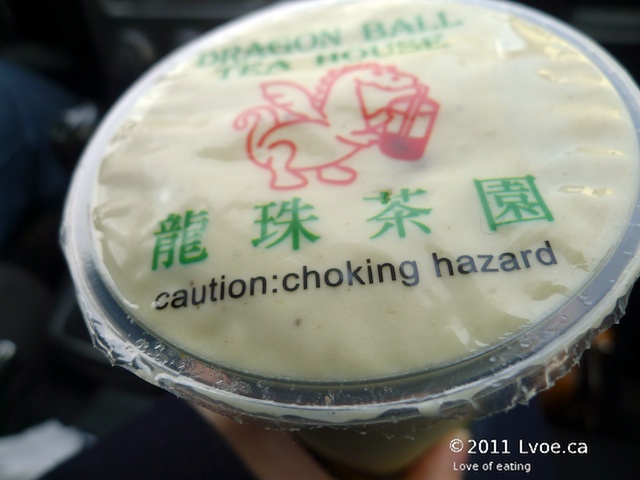 Our favourite server is back. I haven't seen her in ages. I've written about her on other food sites years ago. There is a female server with a stone cold poker face that always asks, "Anything else?" in a robotic monotone voice, at every pause during our order. We LOVE her! For some reason her no nonsense, somewhat surly demeanor appeals to us. And being asked, "Anything else?" at every pause is hilarious. I don't think she means to be funny but it's the highlight of our Dragon Ball visits.
Service is efficient if not anything else. This little café is always busy. Many people phone-in orders; often phoning-in several drinks at a time. So sometimes you can be the first person in the café that day but you still may have to wait for them to finish a phone-in order. It's crazy. Oh and they stopped their frequent buyer stamp card. However, if you already have a free one from previous visits they will still honour that. Thanks god, because I had a freebie coming.

Locations
Dragon Ball Tea House
1007 West King Edward Avenue
Vancouver
,
BC
V6H 1Z3
Canada