Sægreifinn The Sea Baron - Reykjavík, IS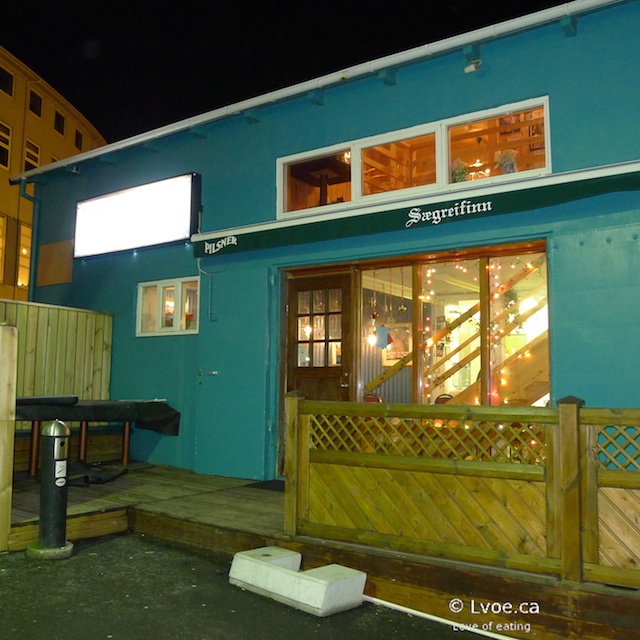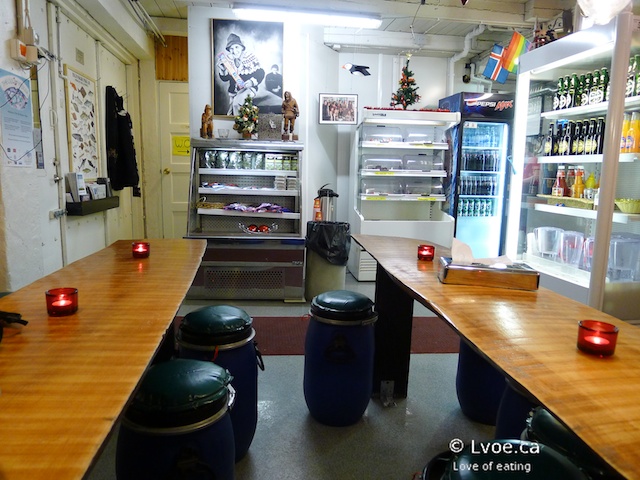 Sægreifinn or Seabaron is a little seafood shack on the marina in Reykjavík, Iceland. This is also the place where I discovered my love for malt drinks. I came for the lobster stew. A local resident, I was chatting with earlier in my visit, spoke about this shack passionately.
Lobster Stew (1,100 ISK; approx $9.45 CAD)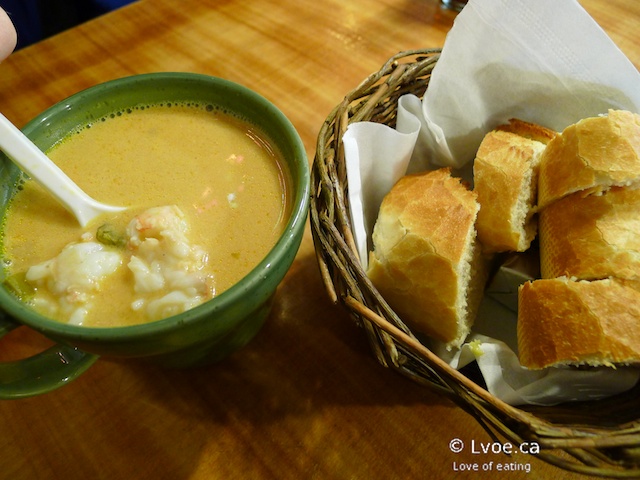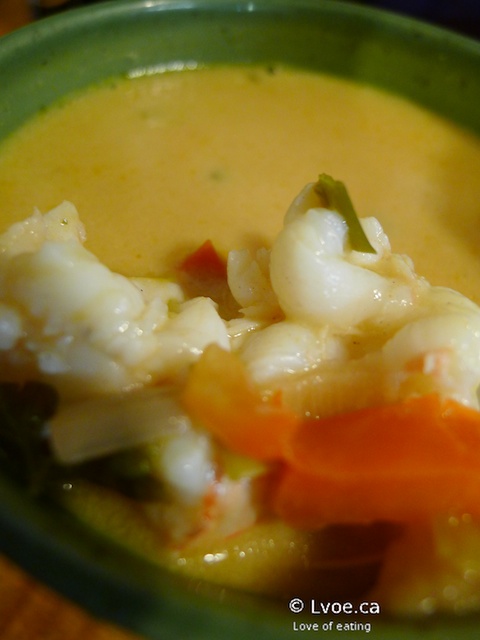 Iceland being located where it is tends to be a great importer of many goods. However, they do not need to import lobster. Lobster is abundant in Iceland and in this stew. Big hearty chunks of lobster. The broth, as you can see, is creamy and rich. I find the broth does get a tad salty, especially if I don't put the baguette to work. It's a rather large bowl too, so I imagine one order of stew with bread can make a filling meal. However, if you have a more substantial appetite, stew refills are just another 400 ISK. Deal!
Minke Whale Skewer (1,500 ISK; approx $12.80 CAD)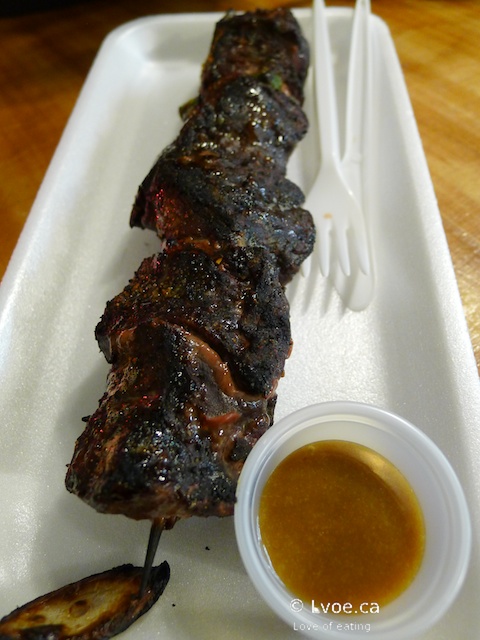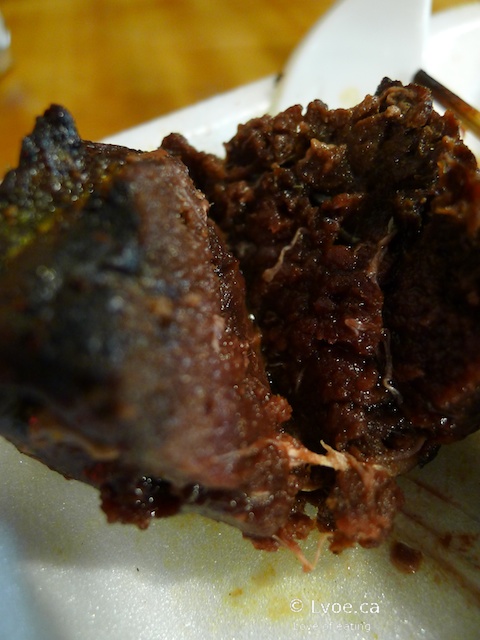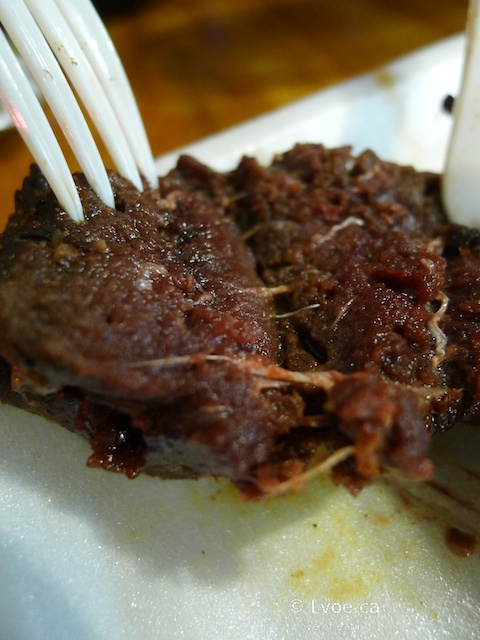 "Moby Dick on a Stick" as the Baron calls it. The whale cubes are very meaty. It's seasoned with a bit of soy that chars on the outside. The flavour is much like grass fed beef with an irony after taste. The little shack only has plastic utensils, even for the dine-in customers. Have you ever tried carving a prime rib roast using only McDonald's cutlery? Gah! So frustrating! Thanks god, I had a multi-tool with me. I never thought I'd have to use my Zilla Tool during dinner time but the knife saved the day. I felt a bit like Les Stroud. After having lobster stew, the minke whale is just a bit too meaty for me, I needed some lighter proteins.
Monk Fish (1,250 ISK; approx $10.75 CAD)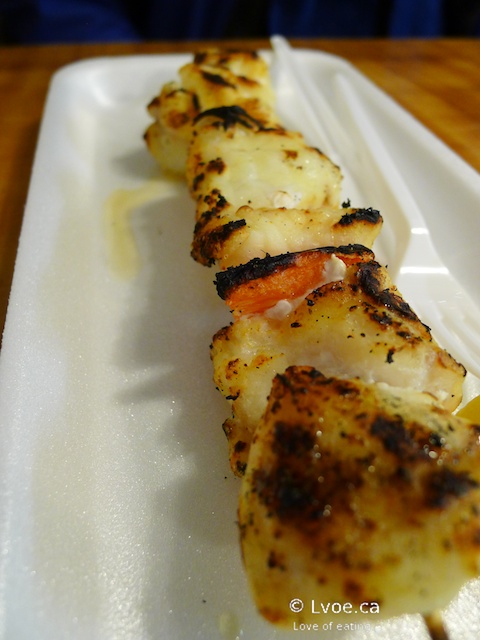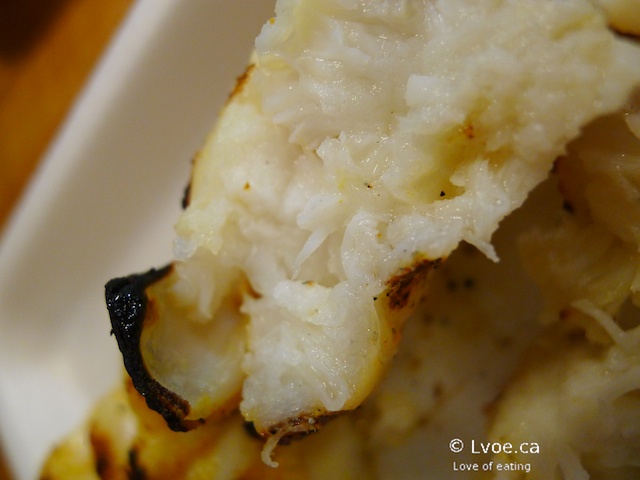 I've always found monk fish fascinating. Their prehistoric look is so intriguing. And they're tasty too! The meat is dense and slightly sweet, almost like lobster. A little squeeze of lemon juice punched it up a bit.
Washing it all down with...
Pepsi and Egils Maltextrakt (400 ISK each; approx $3.45 CAD)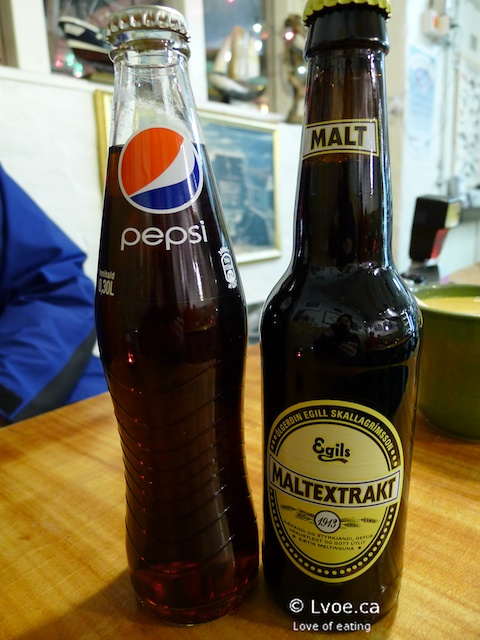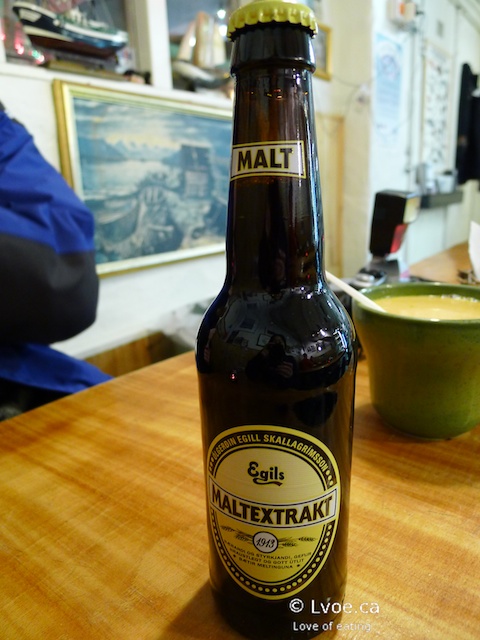 Pepsi is just Pepsi. But what's this? Why hello there Maltextrakt... This is stuff is freakin' liquid gold to me. I love it as soon as it hit my lips. I think it's one of those flavours that you will either love or despise. Herbally, sweet, fruity, malty. It has a slight beer-like after taste since it's made with leftovers from brewing beer. However, there is no alcohol. Kids and grannies drink this stuff. I mentioned previously that I have been trying to track down malt drinks since coming home. So far I have only found a German version called Vita Maltz at the Smörgåsbord.
in Kamloops. Recently, A.L. Smithey located a Lebanese brand, Laziza, at Kamloops' Heba Supermarket that I have yet to try.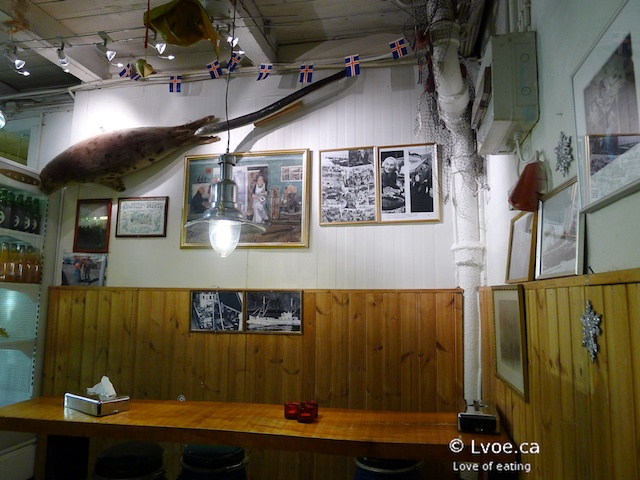 The Sægreifinn seafood shack is far bigger than it seems. There are three wooden planks that serve as long tables in the front, but if you head past the cashier and kitchen there is a whole other dining area on the back side of the building, and an upstairs dining area too. So the shack is really not a shack at all. It's more like a decent sized cabin. Yeah, that's a dead seal on the wall...
Locations
Sægreifinn
Geirsgata 8
Reykjavík
101
Iceland