Íslenski Barinn Icelandic Bar - Reykjavík, IS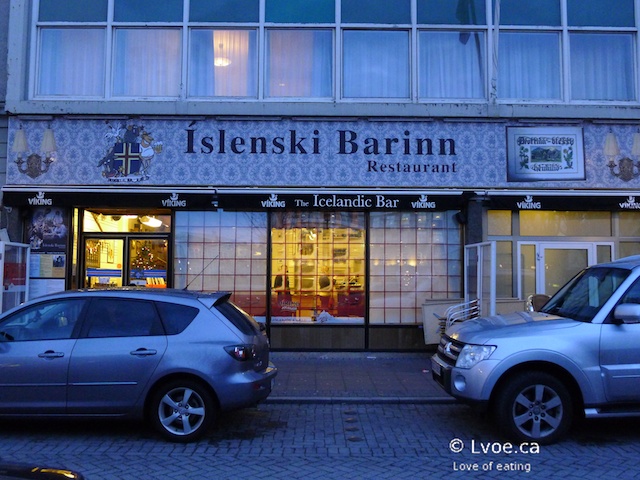 Íslenski Barinn serves solid pub grub Icelandic styles. It's really cozy in this place. The space is fairly roomy but it feels small, in a good way.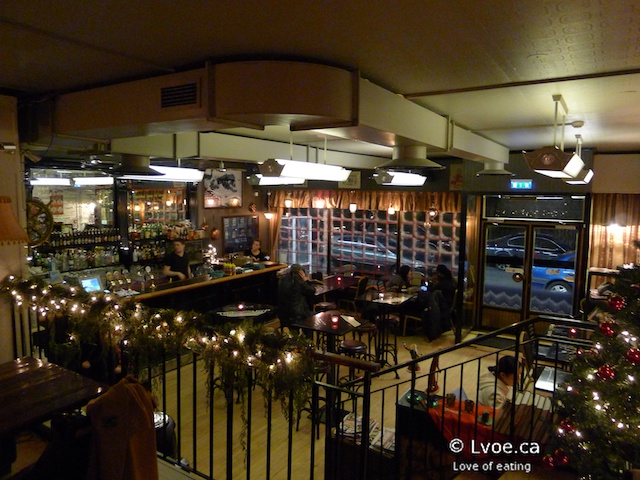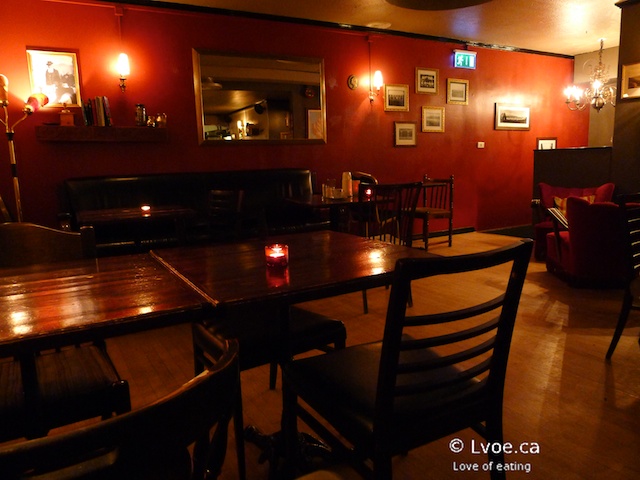 Coffee (350 ISK; approx $3.00 CAD)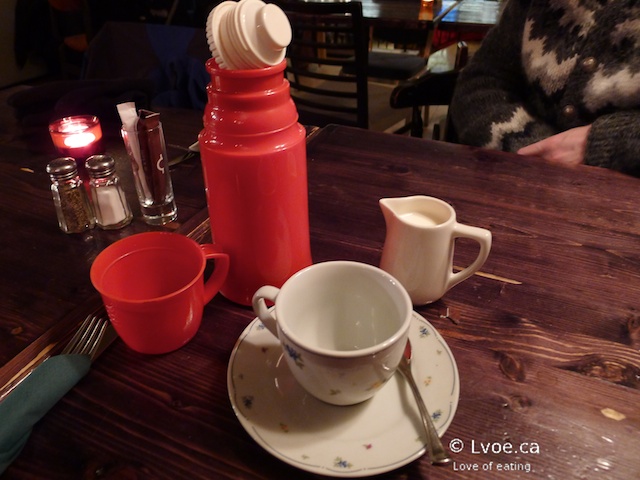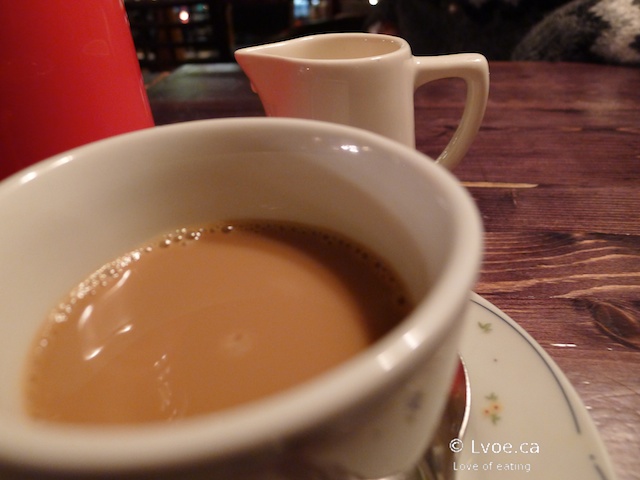 It arrives in an old school thermos. You know, like the kind the kind that comes with a flip-top elementary lunch box. Cute and efficient.
Egils Malt Extrackt (400 ISK; approx $3.45 CAD)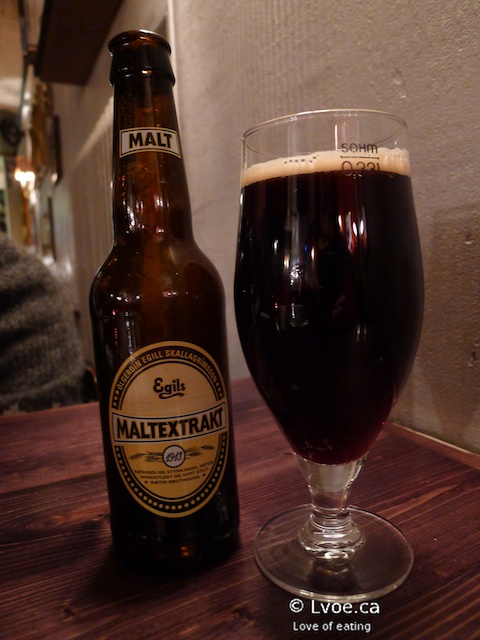 Hello my love. Look at it, all dark and heady. Sigh.
Langoustines (2,190 ISK; approx $17.79 CAD)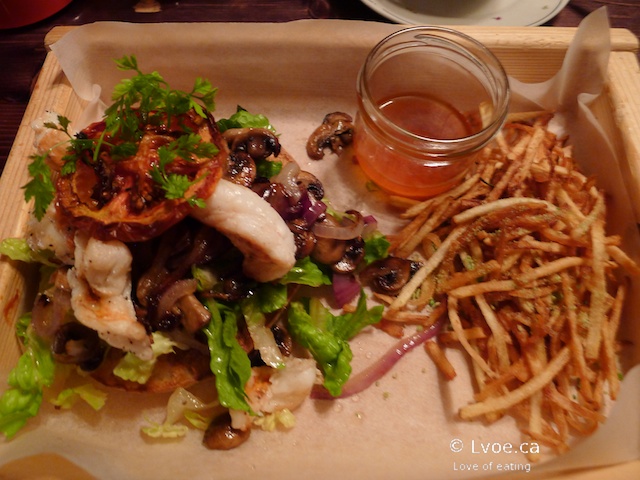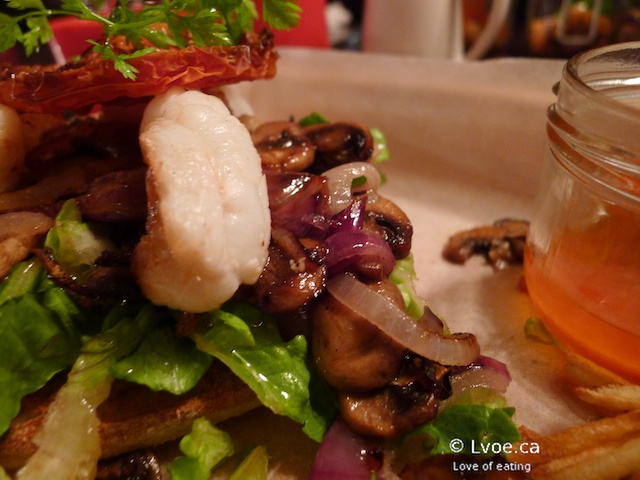 This is a smørrebrød piled with grilled langoustines, sautéed red onions and mushrooms. There is some sort of glistening oily sauté juice all over this open faced sandwich that makes it so easy to enjoy.
In the Jar


Íslenski Barinn has an "in the jar" series which are appetizer sized bites that are served in jars, hence the name. DL ordered three to make a meal.
Puffin (890 ISK; approx $7.65 CAD)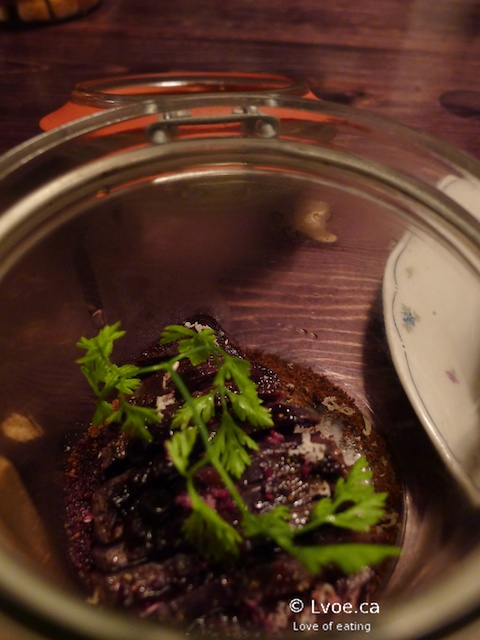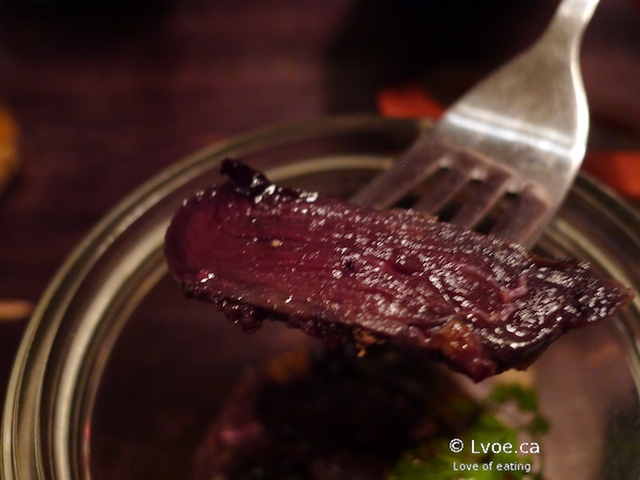 This cute little auk is reminiscent of salmon. The smoked puffin is meaty, like dense poultry, but with a strong salmon-y taste. The blueberry compote adds an interesting twist of flavour. It's mildly sweet with a fish-like savoury-ness.
Arctic Char (890 ISK; approx $7.65 CAD)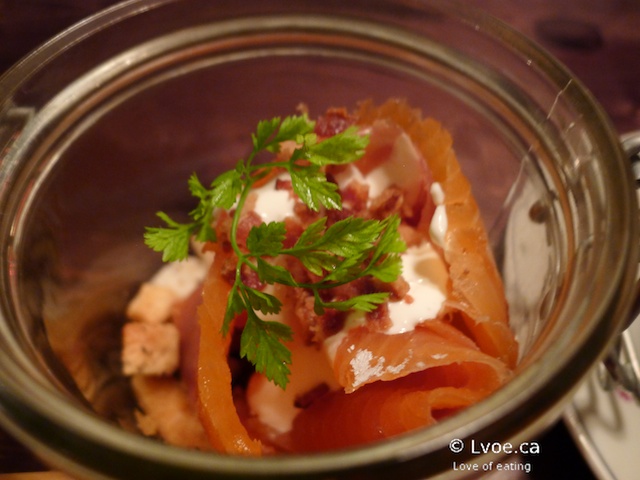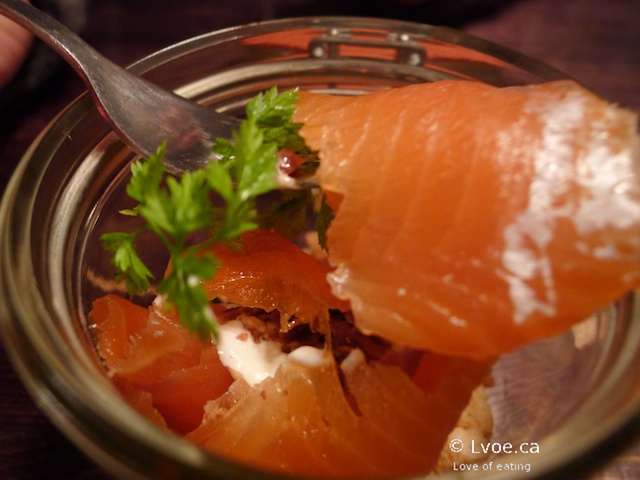 The smoked fish in Iceland is wickedly smoky. So smoky, at times, it's difficult to distinguish what kind of fish it is. The jar also contains dill and pancetta giving lots of variety in each bite.
Lamb Tartar (890 ISK; approx $7.65 CAD)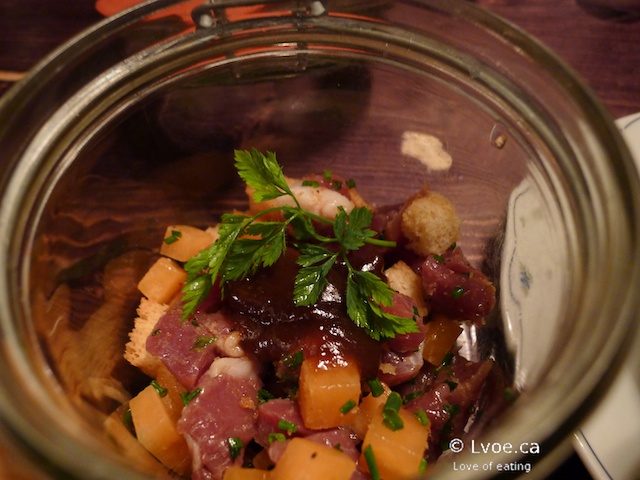 Loads of sweet and savoury flavours in these jars. It seems each of the jars we ordered has a sweet element to it. The lamb is mild with a citrus marinade. The sweetness comes from what I think is diced cantaloupe. The jars contain good stuff; an interesting mix of textures and flavours, and it's a great way to try a number of different items. Kinda like tapas.
Íslenski Barinn has fast efficient service and we never felt rushed. Super way to spend an evening.
Locations
Íslenski Barinn
Pósthússtræti 9
Reykjavík
101
Iceland