Hot House Bistro - Kamloops, BC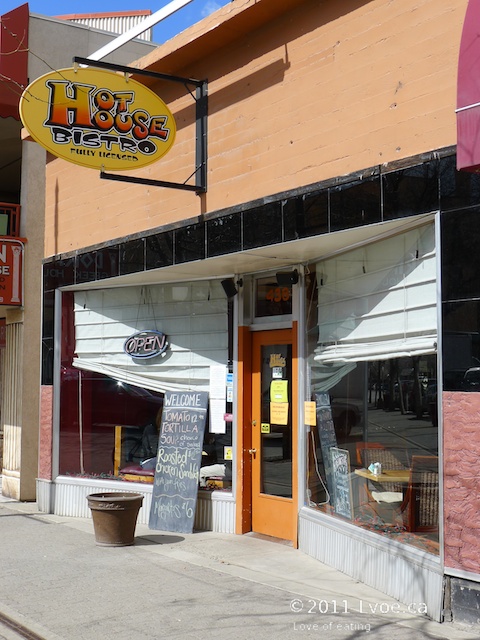 **UPDATE Sept 2013: The folks behind Hot House Bistro have now closed its doors. However, they also opened the Smokin' Duck Eatery at the Pond Country Market.**
I've often walk by a closed Hot House Bistro on my way to Hello Toast for breakfast. Today I needed a lighter meal. That is, something lighter than the platters at Dorian's on the left, but heartier than Pure Cuisine on the right. Hot House Bistro is right in between.
Strawberry Lemonade ($4.00)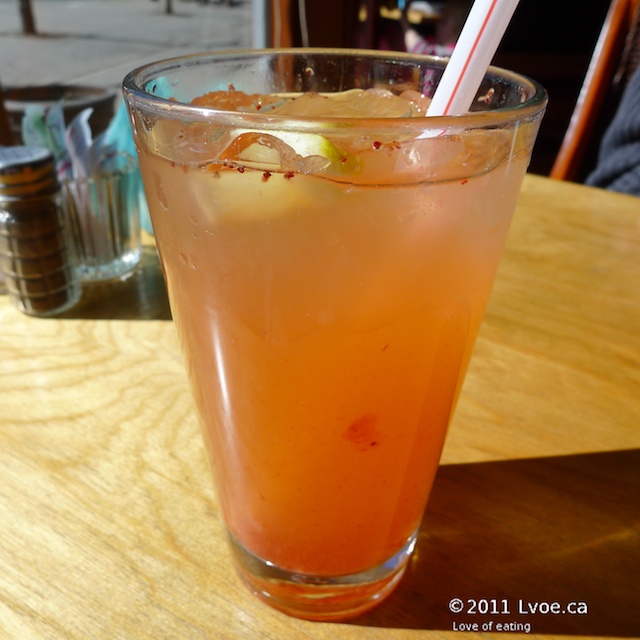 House made lemonade with freckles of strawberry. It's not too sweet, and you can have it without the freckles too.
Chicken Enchiladas ($13.99)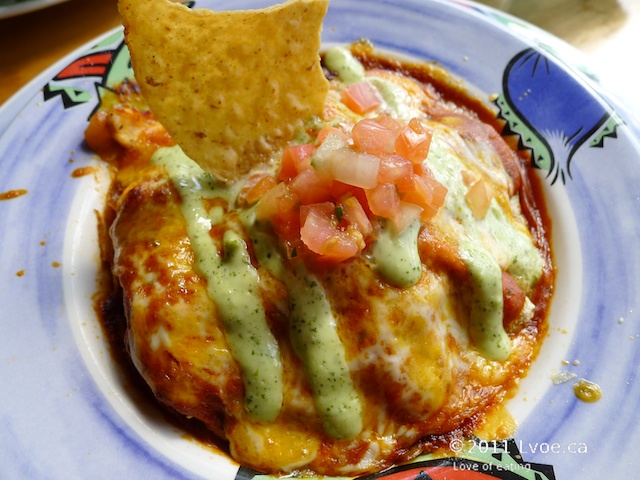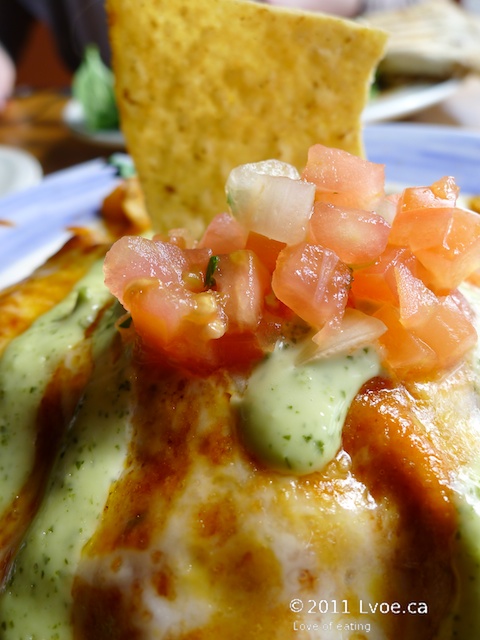 Remember the Modern-Family-Chicken-Enchilada scene in my Caffé Arianna post? DL spies this Tex-Mex creation on the menu and orders it for our own private comedic relief. Although it's the typical North American take on the enchiladas it's pretty tasty. The ingredients are fresh and the chicken is moist and tender. It's not a dish that has the type of flavours that will knock you over in amazingness. It is what it is. A chicken enchilada.
Brie and Apple Quesadilla ($12.99)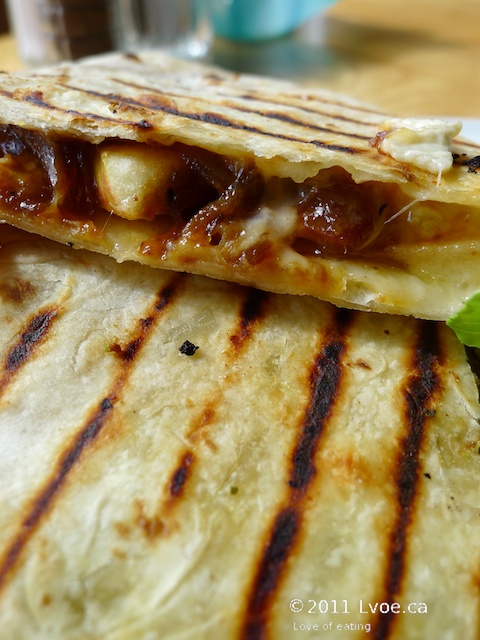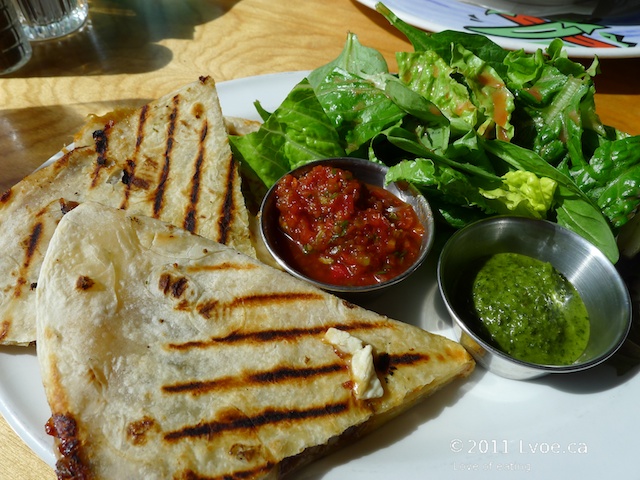 As you may already know I'm all over anything sweet and savoury. I also am a sucker for any Brie and fruit combination. For a period of time in my life, I was obsessed with eating Brie and Grape sandwiches from Marks and Spencer. I still make these at home from time to time. Try it. They're best with red globe grapes.
So naturally, I order the Brie and Apple Quesadilla. The brie is creamy smooth and the apples are freshly sliced and sweetly crisp. But what I really liked about this are the caramelized onions. They are properly dark and caramelized. It's a pet peeve of mine when onions are described as caramelized and when it arrives, the onions are basically just sautéed. Hot House does onions right. The tortilla is grilled slightly crisp holding the weight of the cola coloured onions, apples and cheese well.
The Hot House Bistro recently began serving weekend breakfasts. In addition to the proverbial Heuvos Rancheros on the menu, there are baked eggs and stuffed French toast that has me a bit curious. The breakfast menu is compact, but Hot House Bistro will add a bit of variety to the breakfast options available in Kamloops. I'll definitely walk a few doors door down next time and give brekkie a try here at The Hot House Bistro.

Locations
Hot House Bistro
428 Victoria Street
Kamloops
,
BC
V2C 2A7
Canada