Hot House Bistro: Breakfast - Kamloops, BC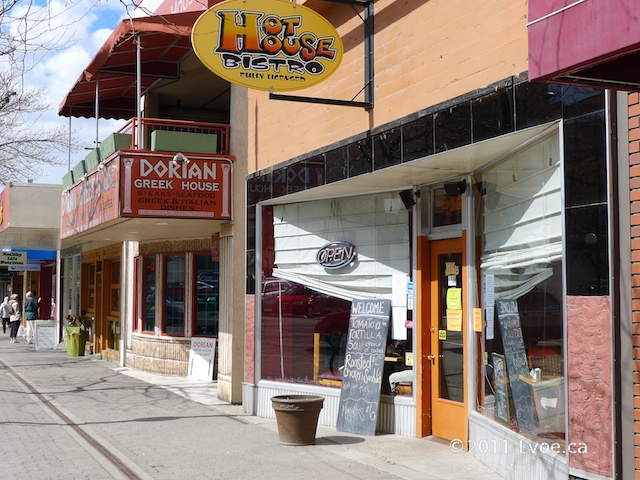 **UPDATE Sept 2013: The folks behind Hot House Bistro have now closed its doors. However, they also opened the Smokin' Duck Eatery at the Pond Country Market.**
I dined at Hot House Bistro not too long ago for lunch. I knew about their breakfast menu back in March but I wanted to check out their lunch before I tried the breakfast.
That's why I'm here today. Breakfast! I heart breakfast foods. It's not unusual for me to make eggs Benedict at home for dinner. Seriously, when else does one have the time to babysit hollandaise? I recall reading some of Hot House's breakfast offerings of baked eggs and stuffed French toasts. I didn't see them on the menu today, so I went with the chalkboard specials.
Frittata ($9.99)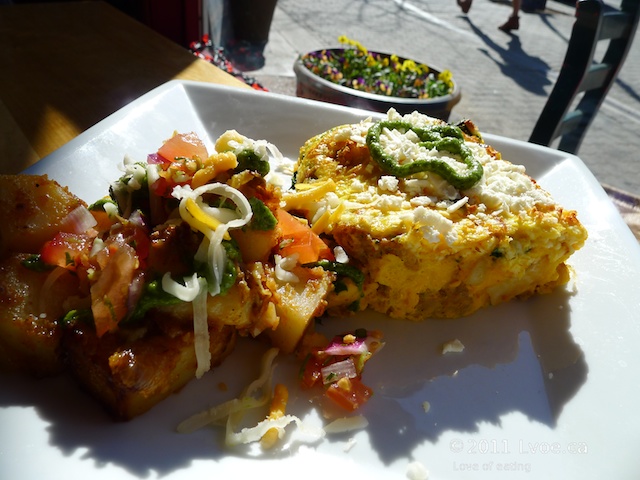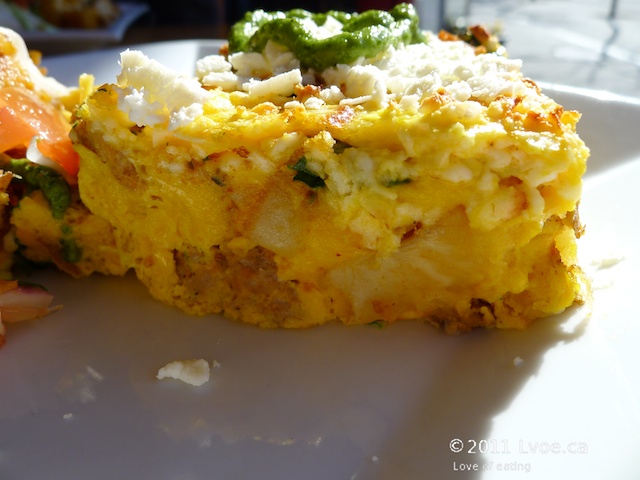 A slab of golden yellow frittata graces my plate. The Chorizo gives the egg dish enough seasoning that no condiments are needed. The spinach is present but there isn't enough to add a distinct flavour or texture. So if you're a spinach-hater you can still enjoy this frittata. The frittata potatoes are a bit inconsistent. Some bites are wonderfully soft and spud-sy, while in other bites I would hit an underdone cube of potato now and again.
Breakfast Burrito ($10.99)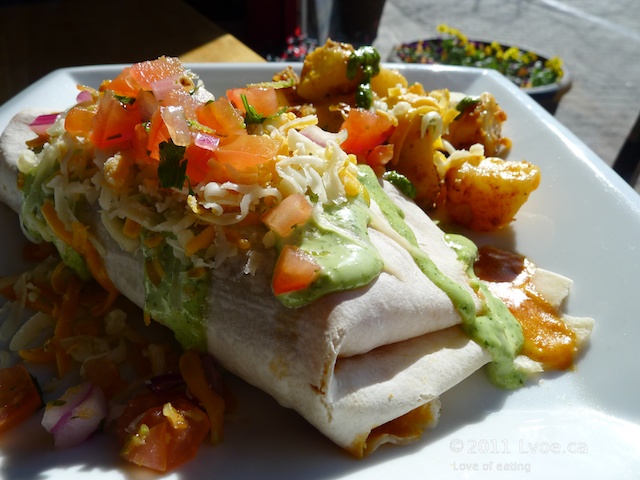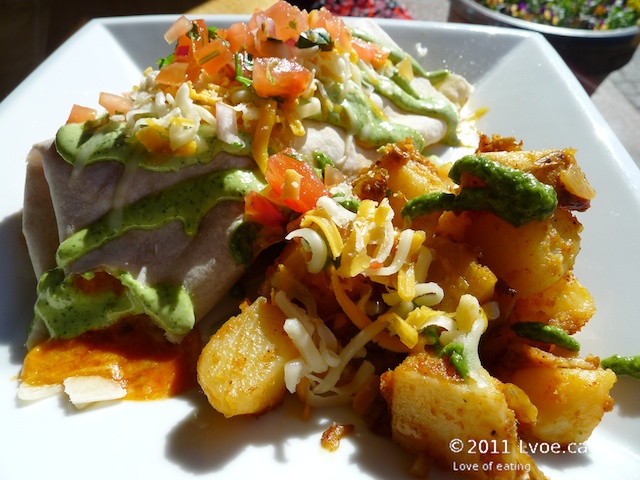 A solid substantial morning burrito. Beans, Chorizo, scrambled eggs and finished with the Hot House's Jalapeño Lime Sauce. Happy hits of fennel seeds add a little extra aroma to this big ol' wrap. DL also ran into the "potato issue" in the side of roasted potatoes. Still, I like how House Hot prepares their spuds. They finish their starches with a house-made tasty concoction, which presents the potatoes slightly different than the other hash browns in town. It'd be such a winner if all the potato chunks were evenly roasted.
I spied signage on their window that mentions this elusive stuffed French toast, I inquired about it and learned that this dish is indeed available. You just have to ask and the kitchen will stuff that toast with raspberry jam and cream cheese to your heart's content.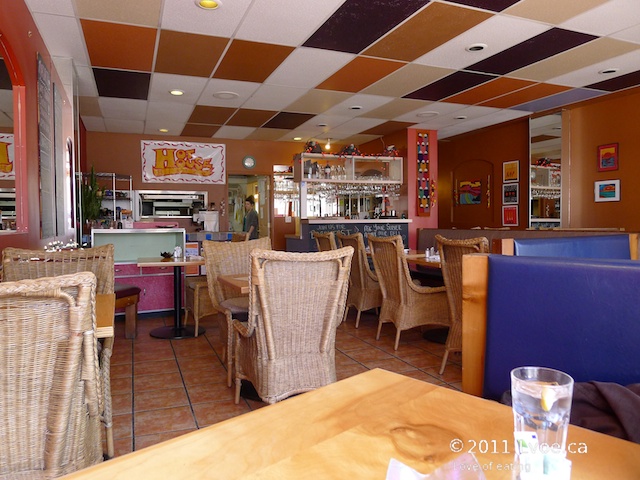 The dining space is quiet and sunny this morning, with friendly and prompt service. The Hot House Bistro started offering weekend breakfast in March. Although their website says they open for breakfast at 7:00am. The in-store signage has the weekend morning hours starting a little later, at 9:00am.
The Hot House morning menu adds a little variety to the Kamloops breakfast scene if you're not just looking for bacon and eggs. Have you tried this local favourite for breakfast?
Locations
Hot House Bistro
428 Victoria Street
Kamloops
,
BC
V2C 2A7
Canada