Scoopz Ice Cream Parlour - Kamloops, BC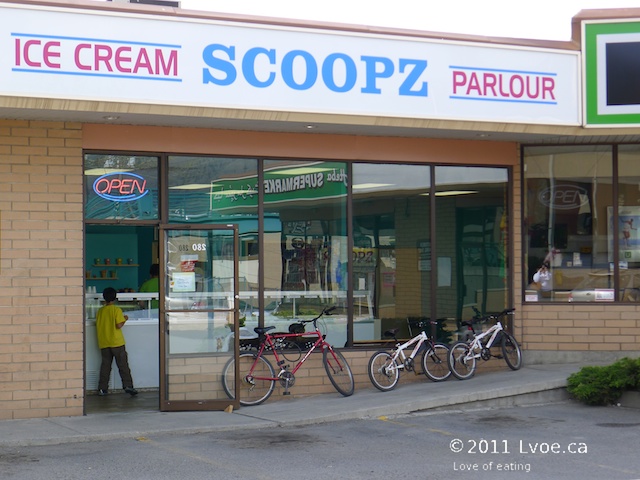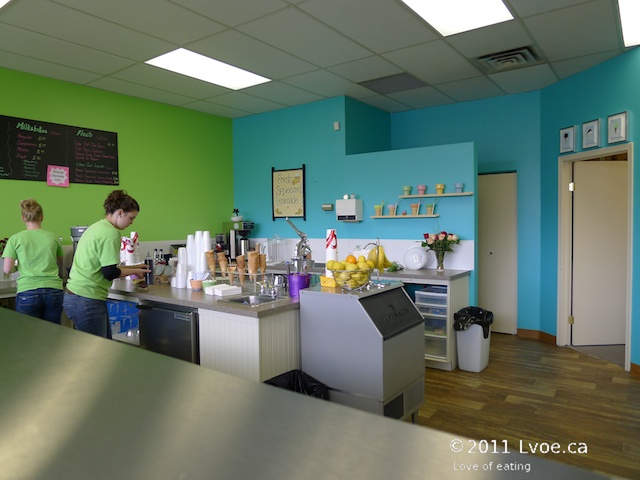 Let's go for ice cream. Taking advantage of some sporadic sunny days, I found myself at Scoopz Ice Cream Parlour on Lansdowne Street. Scoopz is in the same corner complex as Caffe Arianna and Heba Market.
The walls are cheerfully painted in teal and lime green. The newer space is open and clean. Scoopz was formerly located down around the corner on Lorne Street. The servers today are friendly, chatty and very knowledgeable about their products.
Two Scoop Banana Split ($6.50)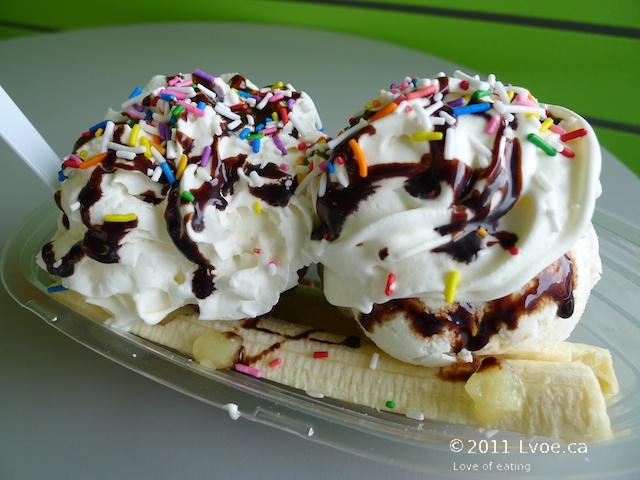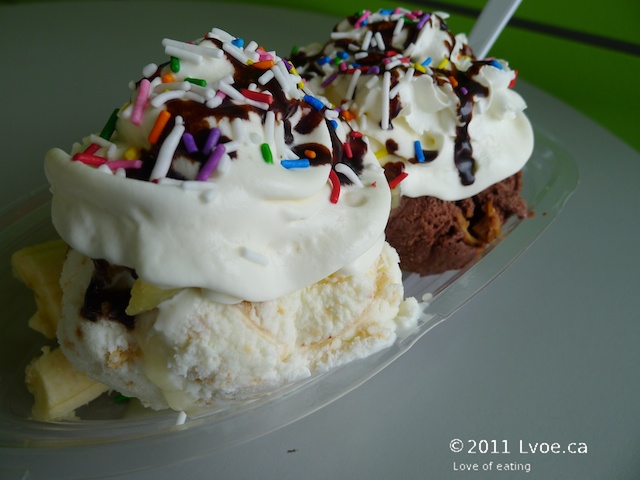 Doesn't this just scream, "birthday party?" I think it's the rainbow sprinkles that gives it the celebratory effect. A scoop of coconut and a scoop of chocolate peanut butter ice-cream. You can choose your toppings. DL finishes this split with chocolate sauce, pineapple, whipped cream and jimmies. Hold the cherries. The flavours in both scoops are very sharp. The chocolate peanut butter tasted like a Reese Peanut Butter Cup. Mmm.
Two Scoop Waffle Bowl Sundae ($6.50)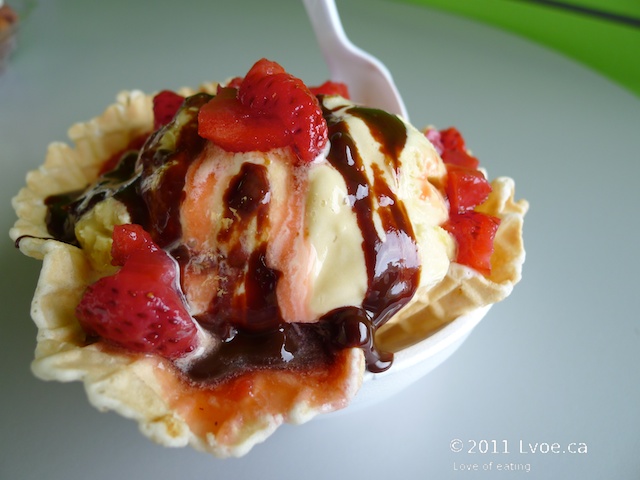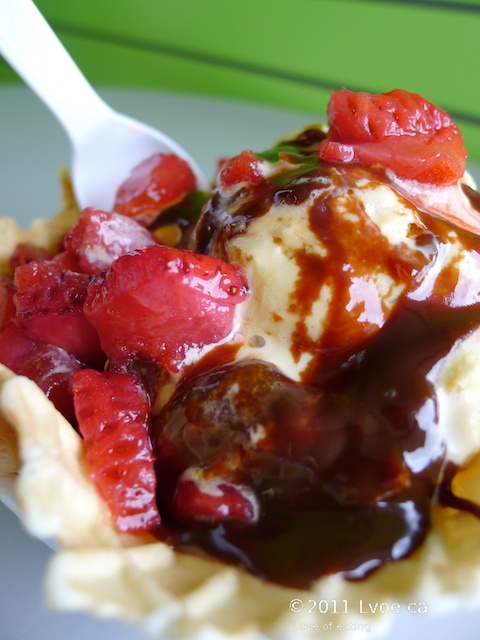 I choose a scoop of Just Ginger and Tiger for my sundae. I know, it's not exactly a complimentary combination of flavours, is it? I love the licorice swirl in Tiger and the ginger just looked really good. My intentions are to just have two scoops. No toppings. But somehow I felt obligated to put something on it. So not giving much thought to it, I blurt out, "hot fudge and strawberries!" I have no idea what I was thinking. Ginger, licorice, orange, strawberries, and chocolate?? The Just Ginger is just as the name says, gingery. Super strong ginger flavour.
I ended up separating the toppings from the ice-cream and separating each flavour of ice-cream from one another. I ate everything like a child who doesn't like food touching each other on the dinner plate. I had created a bit of a sundae monster. A sweet and creamy custom monster.


Scoopz' ice-cream supply is from the Kelowna location of Foothills Creamery. The ice-cream here is very good. The flavours are extremely strong and sharp. When it says coconut, get your taste buds ready, for full-contact coconut. Side note: Foothills also makes pretty decent butter too. I buy their cultured butter from time to time.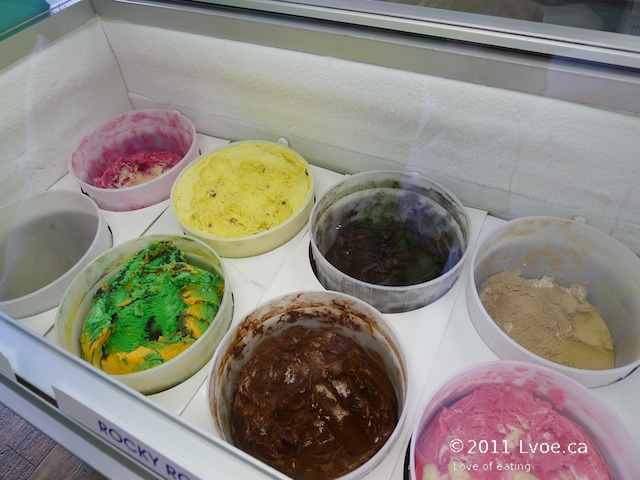 Scoopz is wildly popular and it's not even summer yet. The amount of people that file in during the short time we are here is quite amazing. Many people taking a walk along the river stopped in; as well as families and a few groups of bikers. (Peddle bikes, not the Harley-type.) Although it is sunny today, the mercury sits nonchalantly at 13 degrees. I am freezing after eating this mound of frozen cream. Warm weather, where are you?

Locations
Scoopz Ice Cream Parlour
280 Landowne Street
Kamloops
,
BC
V2C1X7
Canada