Popcorn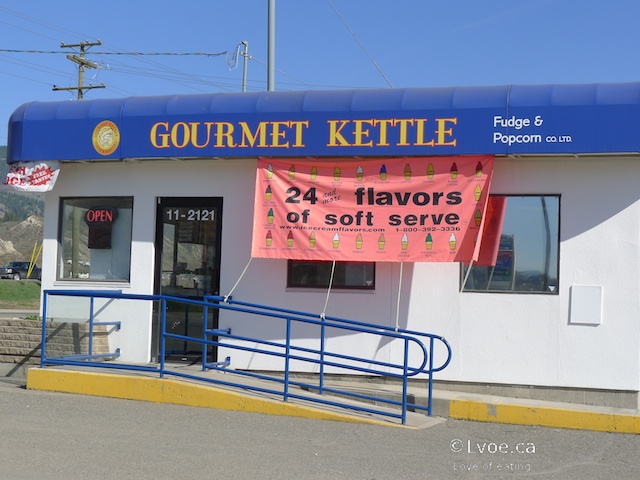 Gourmet Kettle Fudge and Popcorn is located in the small square building at the Valley View Shopping Complex parking lot. As I approach, I spy a minivan and two late model sedans with drivers all enjoying a soft serve cone with one elbow resting on the retracted side window. It's hot and sunny today and I suspect they will drive away with that Driver's Arm Tan. I knew Gourmet Kettle offered fudge and popcorn but I didn't know they offered soft serve too.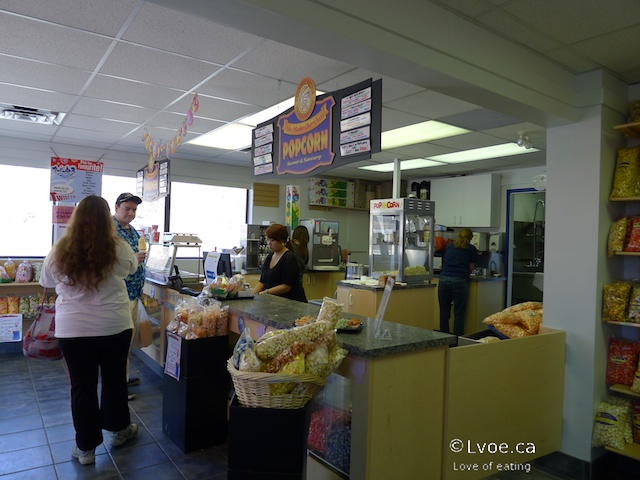 Why do people use microwave popcorn when making non microwave popcorn is so easy? I'm not a fan of hot air popped popcorn. The best I can explain it is that, it tastes "dry". Also, when using a hot air popper you're left with so many un-popped kernels. Not cool.
That's why I love my Pro Popper.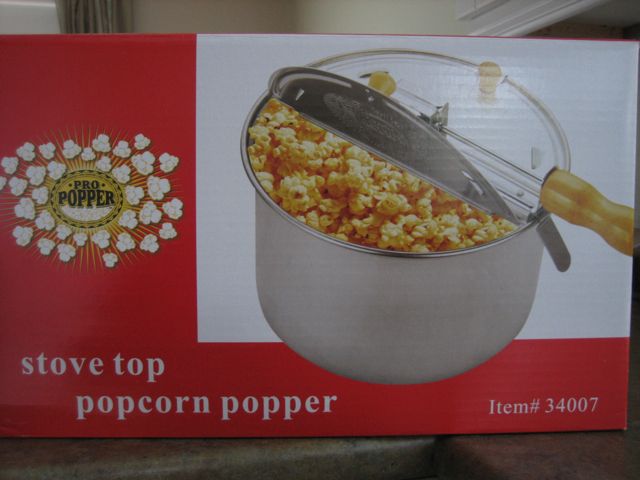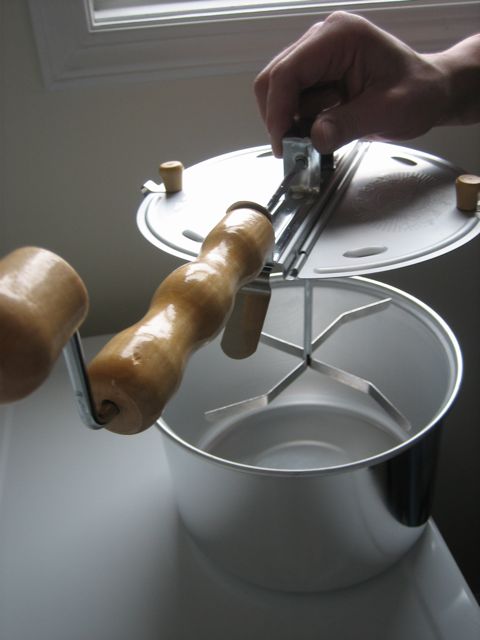 .