Ukrainian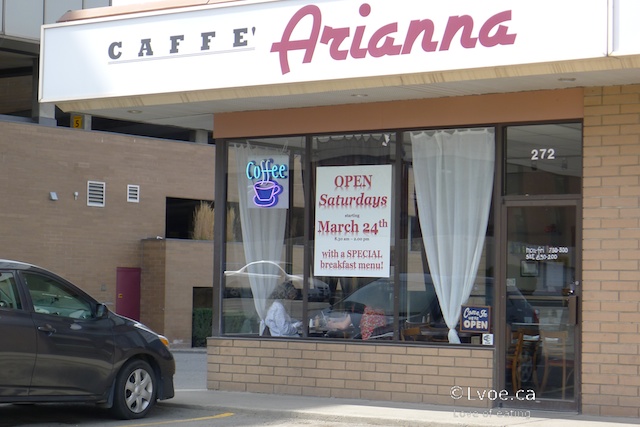 Yes, breakfast at Caffé Arianna. It's open on Saturdays now! This makes it so much easier for me to visit. As I mentioned in my previous blog post about Caffé Arianna, it takes a lot of pre planning, and brisk walking, for me to get to Caffé Arianna on a weekday before their closing time at 3pm. Their Saturday hours began this spring. I'm very happy about this new schedule. This is perfect timing, since I am on this seemingly never ending breakfast kick.
You like pierogi, and I like pyrohy.
Pierogi, pyrohy, perogy, pirogi
Let's call the whole thing off.
No let's not, because pierogi are tasty. (It's late. Apologies to Gershwin lovers.)