SalmonArm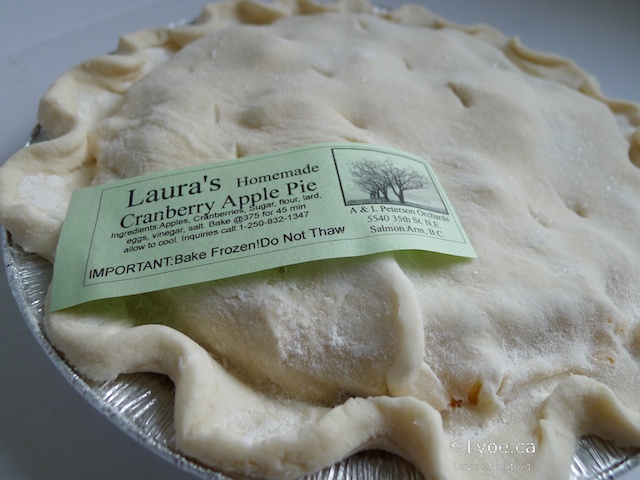 While standing in line at the check out at Gourmet Greens Produce Market, I peer into the freezer display. What do I find? Pie. That's what.
Laura's Pies is a little pie company based in Salmon Arm. Laura Peterson makes her homemade pies with much of the bounty from A&L Peterson Orchards, which is part of the Peterson Brothers Heritage Orchards in Salmon Arm. Do you know of the Peterson Brothers Orchards? What a rich history they have in the BC interior. This past September the Ministry of Agriculture presented the Peterson Family Farm with the Century Farm Award.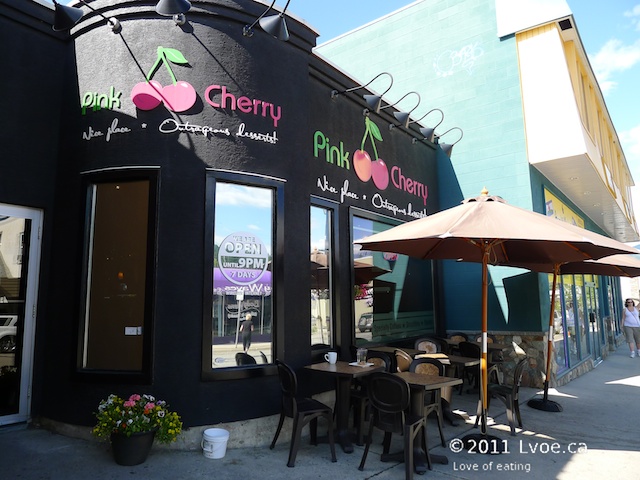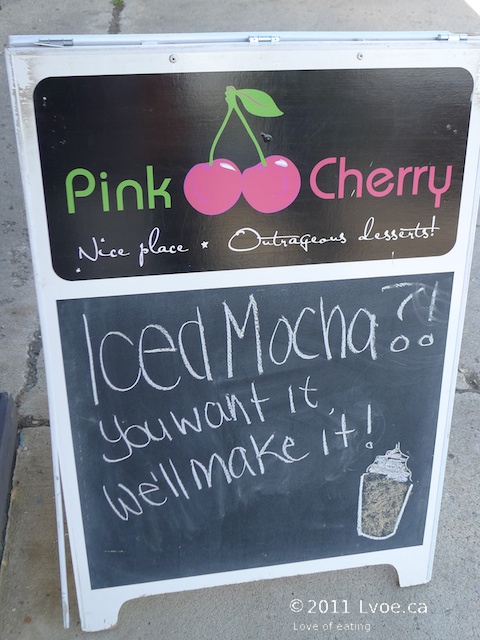 This is my first visit to Salmon Arm, BC. We are just driving through today, but just enough time to stop for gelato at Pink Cherry.