Pho Chilli #1 - Chilliwack, BC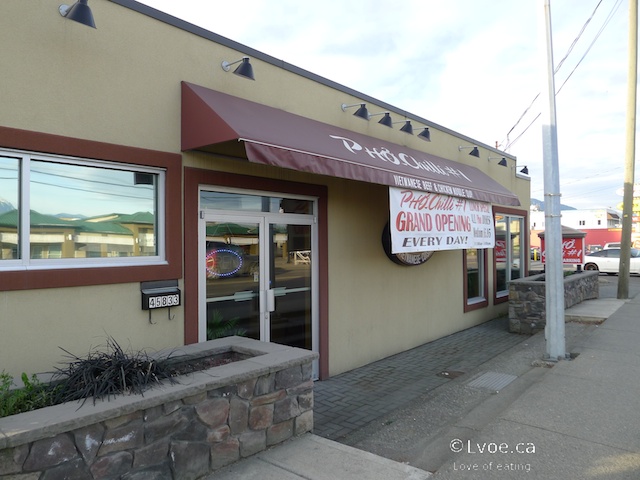 Getting closer to home. Today's stop is Chilliwack.
I've contemplated Pho Chilli #1 on my way to Pho Galaxy a few times in the past, but always ended up at Pho Galaxy. The two restaurants are just down the street from one another. (I really should do a re-visit blog post for Pho Galaxy since it's been a while and I think the broth is richer than the first time I went. Click here for my Pho Galaxy visit when they first opened.)
Couldn't find parking at the Galaxy so here I am at Chilli #1. The restaurant is quiet with only a couple tables occupied during my visit, but the service is eager and friendly. The table top burners remind me that Pho Chilli #1 used to be a Korean Barbeque place called Firestone Grill.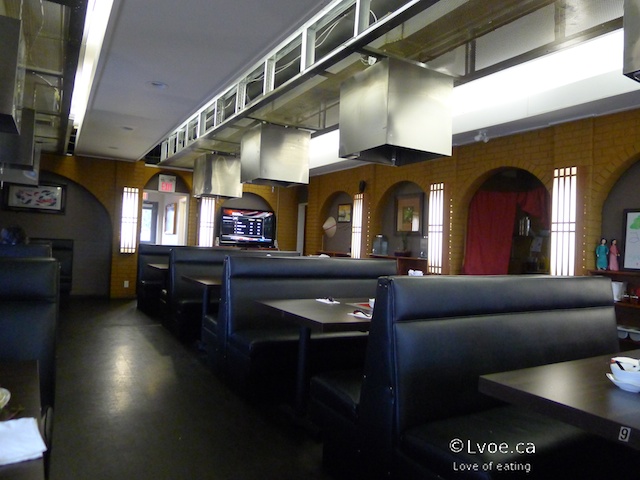 I am certain I will bore you with what I order, because I generally order the same thing at pho restaurants. So here we go...
Spring Rolls ($4.50)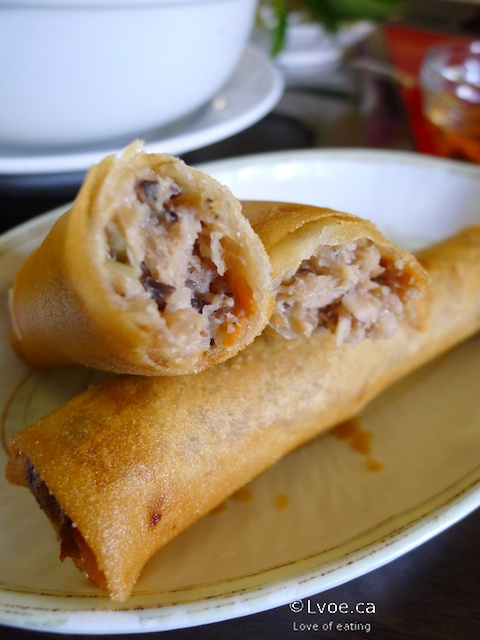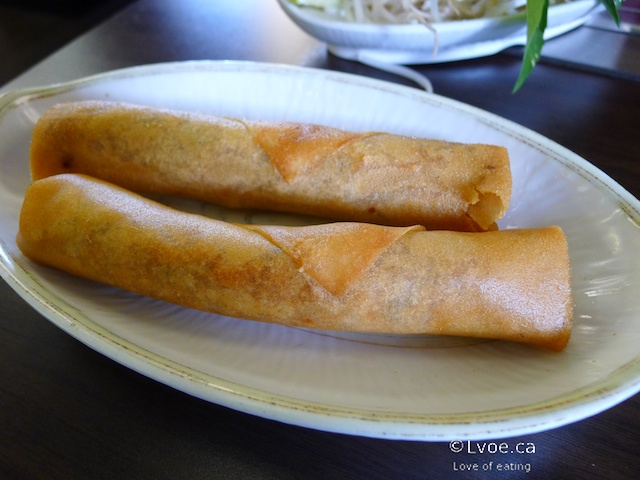 These are a bit greasy and a tad oily tasting too. There is also a heavy mushroom-y aroma which is fine if you like mushrooms. I wish these spring rolls came to the table already cut into chopstick-friendly pieces, but I still manage.
House Special Beef Noodle Soup or Pho Dac Biet ($7.50 regular size)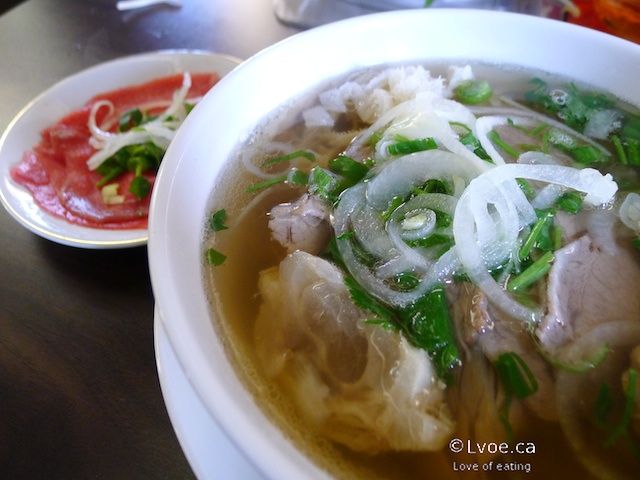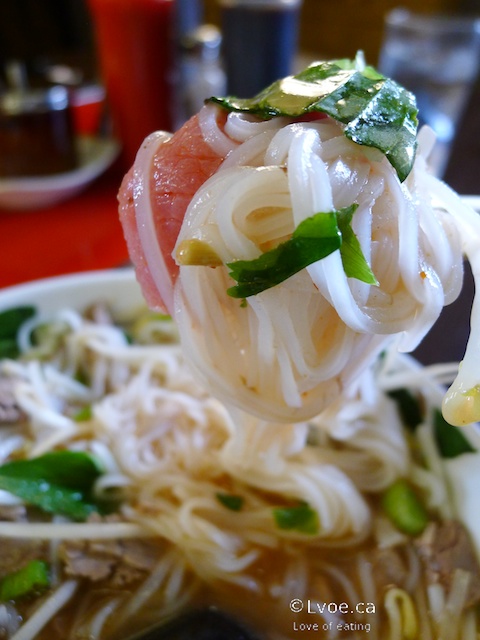 The broth came out hot with moderate meat n' anise-y flavours. I'm satisfied that there are enough tendons, tripe and sliced meats to make a different bite in each mouthful. I've mentioned before that I like my rare beef to be many "super thin" slices rather than a few "regular thin" slices. Chilli #1 slices their rare beef regular-thin, but that's okay. Overall, my bowl of pho is pretty okay.
Rare Beef and Beef Ball Noodle Soup or Pho Tai Bo Vien ($7.50)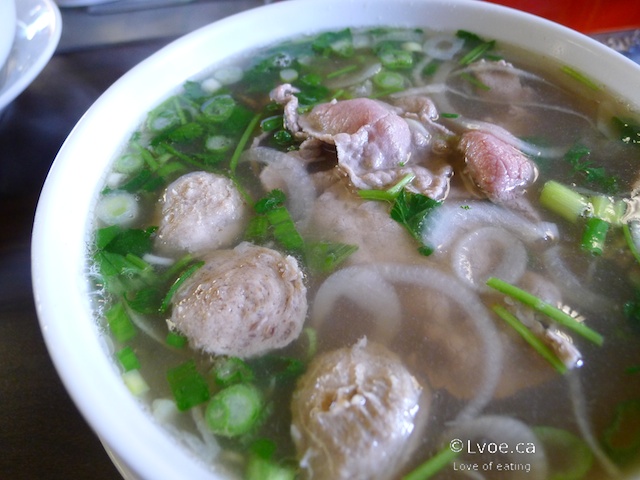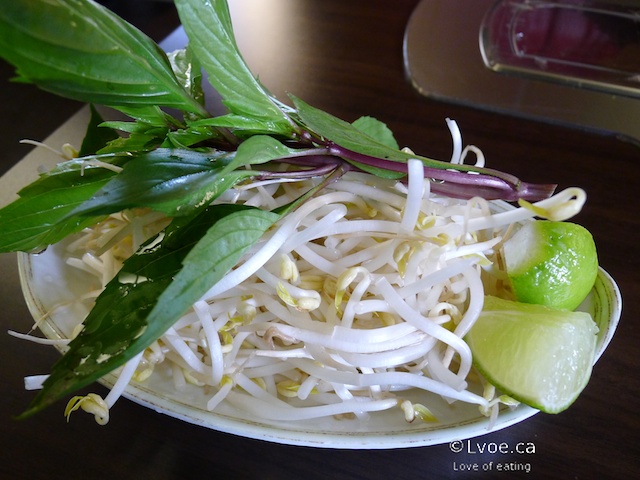 Some generous ball action in this bowl.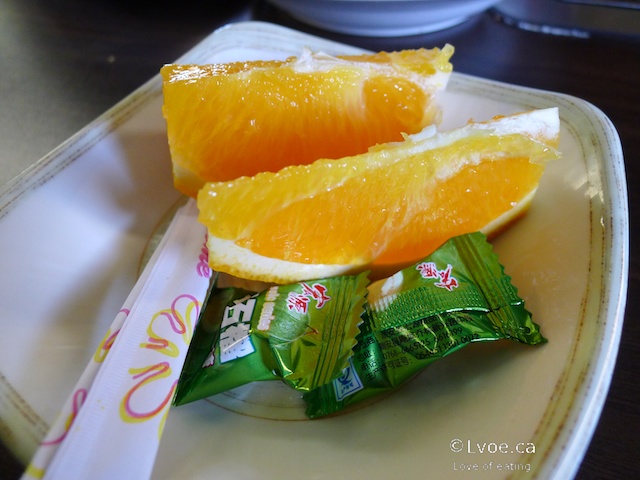 Pho Chilli #1 is still relatively new. I think they opened this past Fall (?) With Pho Galaxy just down the street I'm sure customers will naturally compare and contrast the two restaurants, and naturally people will have their favourites. There has been a few pho focused eateries popping up in Chilliwack in the past year, so surely there are enough pho fans to go around. We shall see!
Pho Chilli #1 website click here
Pho Chilli #1 facebook click here
Locations
Pho Chilli #1
45833 Yale Rd West
Chilliwack
,
BC
V2P 2N6
Canada